Due to the pandemic, the gaming industry has been thriving and constantly increasing in demand. And while the innovations in PC and mobile gaming are redefining accessibility for everything online, digital money is also getting traction as it is gaining popularity as a virtual currency used for electronic purchases and so much more. The gaming sector has used cryptocurrencies since 2017 and also has its own gaming market. Bitcoin is one of the most popular cryptocurrencies. There are several games that use cryptocurrencies nowadays; some of them focus primarily on Bitcoin, while others use a variety of others. There are currently more than 5,000 cryptocurrencies on the market.
With new titles being released, there is a noticeable increase in interest in Blockchain crypto gaming. Crypto games allow for real-world play to earn game economies. This means that wealth in blockchain games translates to real-world wealth. Blockchain gaming combines the real and virtual economies into a single massive crypto economy.
The use of blockchain or digital currencies in the gaming industry, whether for betting or playing online games, is known as crypto gaming. Blockchain gaming is a type of gaming that uses the same technology that powers cryptocurrencies like Bitcoin and Ethereum, to provide true item ownership. It is a game-changing innovation for players who previously accepted that their items would be stuck in games indefinitely. Traditional games retain ownership of all in-game assets and have the right to remove items from your account as well as prohibit asset resale. However, blockchain-enabled games give gamers true ownership of in-game items and currency.
Cryptocurrencies as tokens have proved to be an excellent incentive for players. What could be more rewarding than earning while playing video games? Here are our top 3 most popular crypto games in 2021 that will keep you entertained and potentially profitable.
Mirandus
Mirandus is a fantasy open-world MMORPG. The game is built on the Gala Network, a platform that uses blockchain to identify player-owned assets in games. Players can use Bitcoin or Ethereum to buy items in the game. In Mirandus, players own the deeds to specific buildings. In total, players can purchase 1625 deeds, with the homestead being the most affordable. A homestead starts at $100 and goes up from there. The more expensive and uncommon the deeds, the more features the village will provide to players.
The Sandbox Blockchain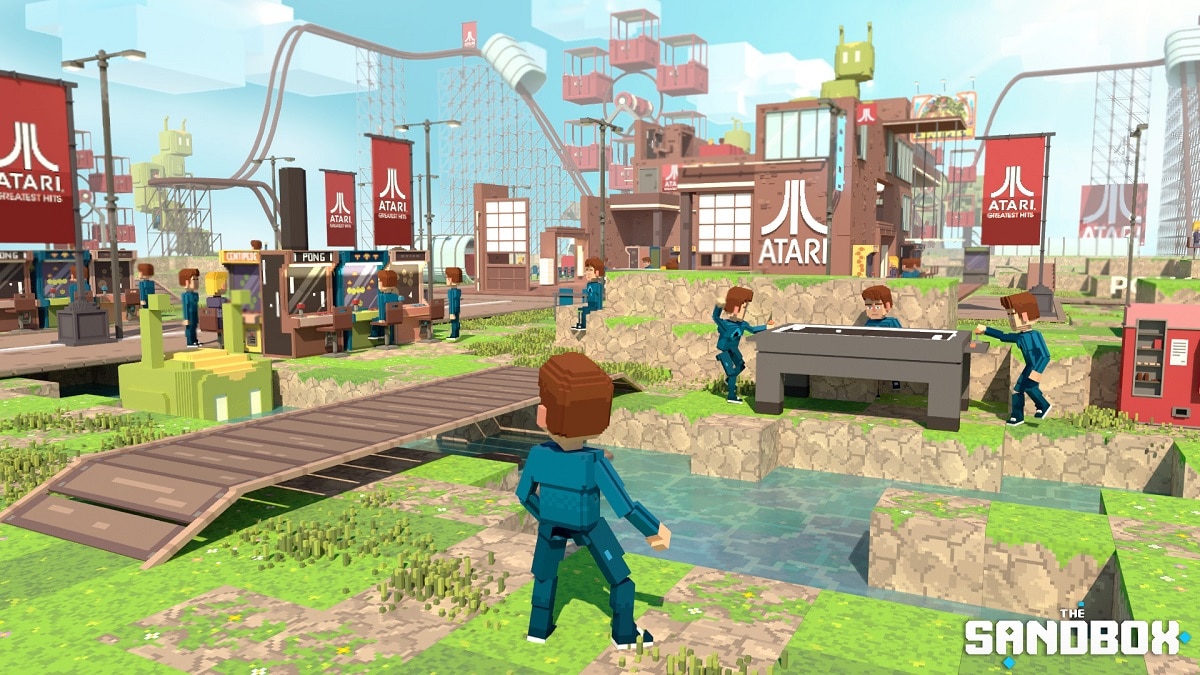 The Sandbox is a decentralized virtual gaming world built on the Ethereum blockchain, where creators can create 3D VOXEL assets, create a game experience, and monetize it using non-fungible tokens (NFTS) called SAND. By allowing users to create voxel items and gaming worlds from the digital equivalent of building blocks, the upcoming voxel-based blockchain version of The Sandbox will open up new creative and commercial possibilities. With 40 million downloads and over a million monthly active users, the Sandbox game franchise is one of the world's largest independent user-generated content and gaming platforms.
Axie Infinity
Axie Infinity allows players to earn money by using nonfungible tokens (NFTS), and cryptocurrencies. Axies are digital pets that players can breed, battle, and trade. Axie Infinity is a pioneer in the emerging play-to-earn movement, in which blockchain game players can earn in the form of tokens or other rewards. These rewards can be used in-game or traded on an open market if the player so desires.
For some, the concept of play-to-earn is just for pleasure and a little extra cash. Others have turned it into a respectable source of income and revenue. There are several inspirational stories online from people who have found success in 'Play to Earn' games.
With the integration of Blockchain technologies in many industries, online gambling has been one of the most recently transformed by this technology. Cryptocurrency holders can now play online bingo games by purchasing virtual tickets with Bitcoin or other digital currencies. A lot of gambling platforms already provide this option. 
Cryptocurrency is increasingly being used in internet casinos for both deposits and withdrawals. Furthermore, blockchain technology ensures the safety of online transactions. All transactions made during the game will be recorded and assigned unique codes, as anyone familiar with blockchain technology is aware. The funds can be instantly transferred into your personal electronic wallet and
used for other cryptocurrency transactions or converted into cash without being tied to any bank or financial institution.
Online bingo games can be played by Crypto traders by allocating a small share of their profits to purchase virtual tickets. This could be another way of gaining large sums, aside from the income generated by crypto investments.