If you enjoyed playing with the Stranger Things content in Dead by Daylight, you have until November 17 to purchase these and to play in the Underground Complex map that's part of the Hawkins National Laboratory realm.
According to Games Radar, Behaviour Interactive has announced that it will be removing all Stranger Things content by November 17. Players can continue to purchase character skins and characters from Stranger Things and keep them beyond the aforementioned date.
However, the Underground Complex map will be deleted from the game beyond November 17.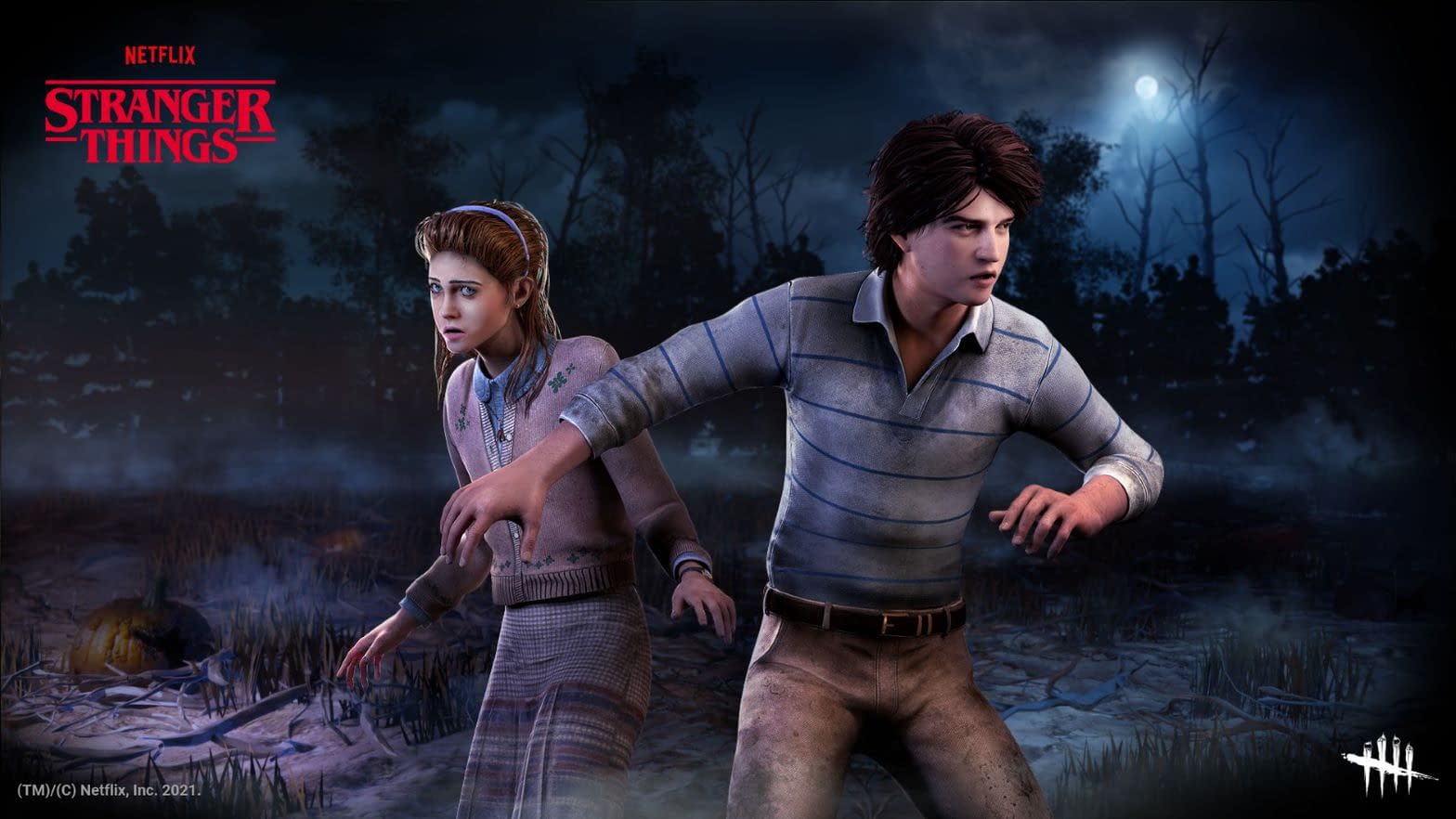 In addition, Behaviour will be launching a fire sale from August 18 to November 17 within the game for Stranger Things content. The characters Nancy Wheeler, Steve Harrington and The Demogorgon are available for half the original price.
These characters' skins and outfits will also be on sale until September 8.
The Stranger Things DLC can also be bought at a 60% discount on Steam, Stadia, Switch, PlayStation and Xbox, while the Dead by Daylight: Stranger Things Edition is offered at 50% discount on Steam, PlayStation, Xbox and Stadia from August 18 to September 1.
In other news, the Dead by Daylight Twitter released a short video that apparently teases the addition of Clive Barker's Hellraise franchise and the character Pinhead to the game's roster. While the video shows only a TV set with a 1987 timestamp, static and a VHS tape, audio files released on the Dead by Daylight Discord teased the word HELL.
These releases were also preceded by a series of tweets that spelled the word RAISER.