Upcoming and highly-anticipated video game Eiyuden Chronicle has added three new stretch goals for its Kickstarter and has already achieved the first one as of writing.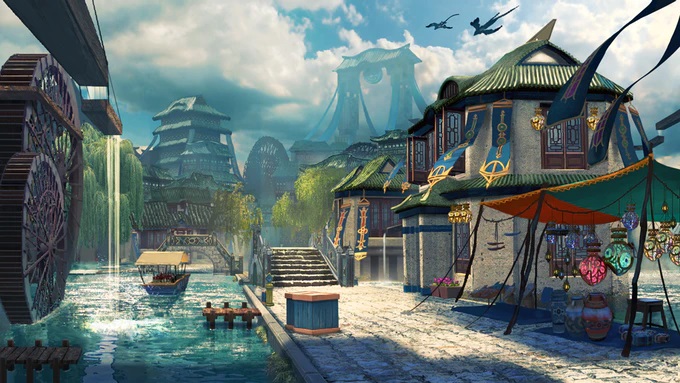 On the Kickstarter page of the upcoming game, the developer Rabbit & Bear Studios have added three more stretch goals since the secret stretch goal was already achieved. This secret stretch goal is the Background Check ability for the guild fortress, which players can add the Psychic Detective Agency. In the Suikoden series, players could make a background check on characters to get to know them better. This seems to be the same case here.
As of writing, the game is now funded with $2,852,640. This meant it has achieved the first newly added stretch goal, which is the Economy of Scale (Trading Minigame). Players are able to set up some trade shops in other areas for profit. The minigame is still a mystery, but it should be explained later on.
The other two newly added stretch goals are Clock Watcher (Rody Joins) at $2.9 Million and $2.925 Million for Western Linguistics. The former could be a new character or an NPC that will exclusive to clock towers (maybe?) and the latter could be about English voice actors. Again, all speculation, but these goals will be explained later on.
Eiyuden Chronicle will launch sometime in October 2022 for PC, PlayStation 4, PlayStation 5, Xbox One, and Xbox Series X.
Source: Kickstarter Page