Epic Games boss Tim Sweeney recently shared new information in regards to Sony Interactive Entertainment charging publishers for a cross-play fee.
During the Epic Games v Apple Trial, Sweeney shared new information and it was about how their company agreed to the cross-play fees just to make Fornite have that feature on PlayStation. Media outlet The Verge reported his statement:
"In certain circumstances Epic will have to pay additional revenue to Sony. If somebody were primarily playing on PlayStation, but paying on iPhone then this might trigger compensation."
The Verge revealed that SIE has a policy that states publishers could not transfer virtual currency to or from PlayStation. There should also be a setting that could disable all cross-platform interactions.
Sweeney confirmed that it was only SIE that would require this type of compensation for the cross-play feature.
In a previous report, it was revealed that Epic Games and SIE were exchanging emails about making cross-play work for Fortnite. At first, the latter did not approve, but it seems it came through in the end.
A new image of an email revealed how much SIE would get from cross-platform revenue share. It shows how the company would have to charge for it.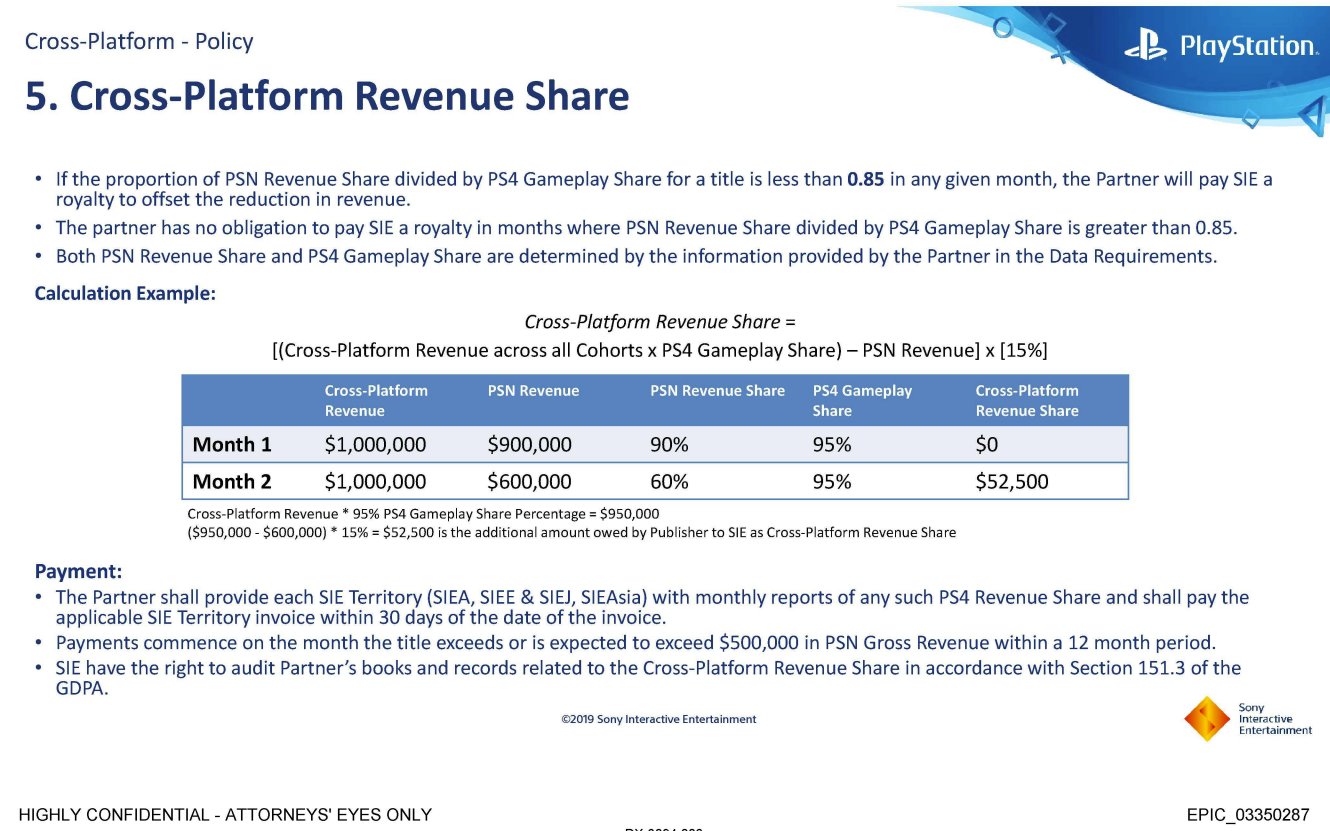 According to media outlet Eurogamer, the publisher would have to play SIE a royalty fee in order to "offset the reduction in revenue" only if the proportion of PSN revenue share divided by PS4 gameplay share for a title is less than 85 percent in any given month.