Game developer Saber Interactive and publisher Boss Team Games announced at The Game Awards that new video game Evil Dead: The Game is coming.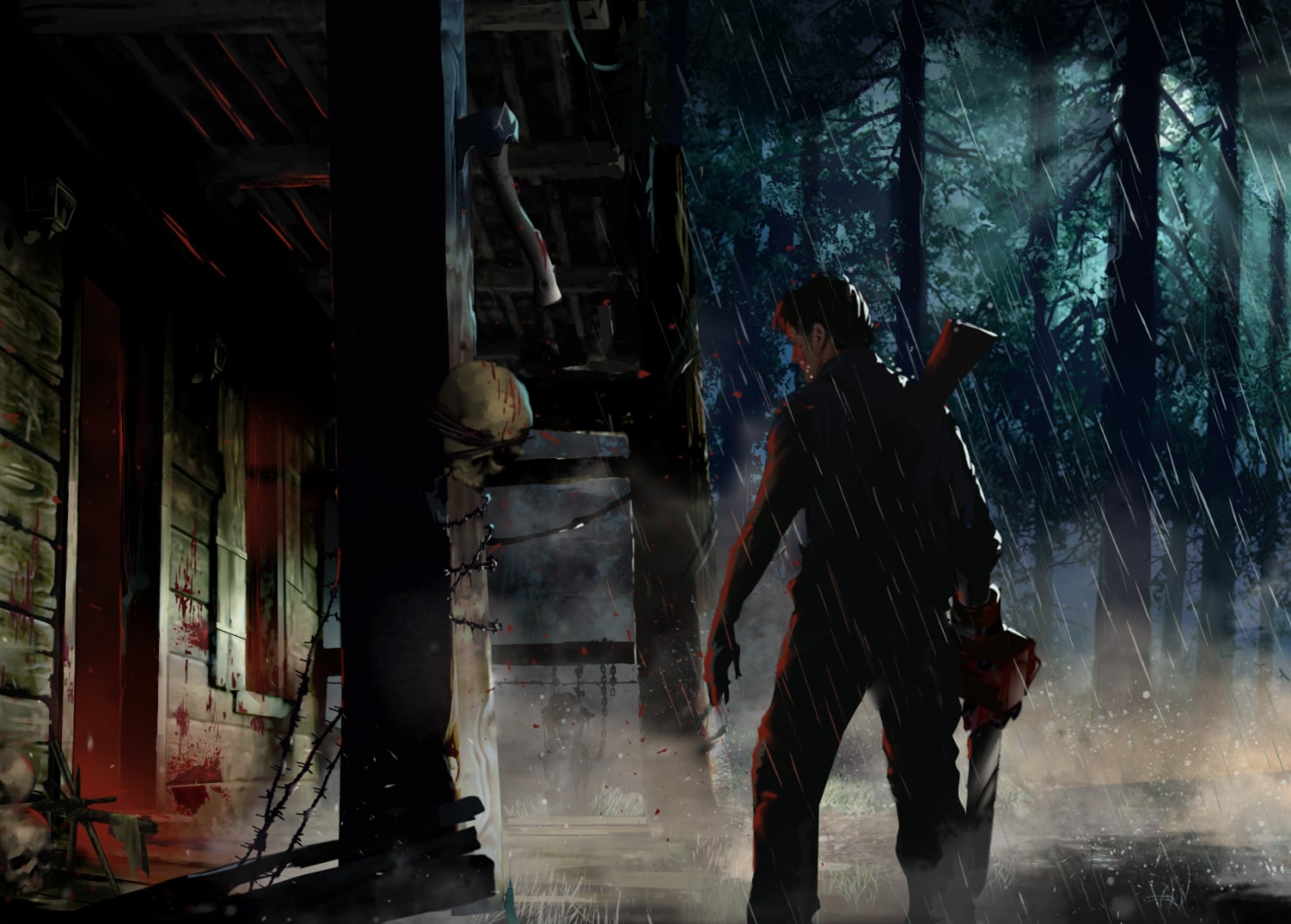 This new title is a co-op and PvP multiplayer game in development for PC, PlayStation 4, PS5, Xbox Series X/S, Xbox one, and Nintendo Switch. It will be based from the Evil Dead universe where it stars the all-too familiar boomstick-brandishing, chain-saw wielding horror hero Ashley J. Williams.
Boss Team Games collaborates with Renaissance Pictures, STUDIOCANAL, leading entertainment company Metro Goldwyn Mayer or MGM, and global leader Lionsgate to create this one-of-a-kind game.
Players will fight against the forces of evil that have been unleashed from the Necronomicon Ex-Mortis, with sights and sounds inspired by the films The Evil Dead," "Evil Dead II: Dead by Dawn," and "Army of Darkness," as well as the STARZ original "Ash vs Evil Dead" television series.
Team up with three more survivors to loot, craft, manage your fear, and find key artifacts to seal the breach between worlds. They can also take control of the powerful Kandarian Demon to hunt down Ash and his friends while possessing Deadites, the environment, and sometimes the survivors.
The game captures the characters, horror, humor, and action from the franchise. Fans of the series will get to see familiar locations like the infamous cabin in the woods brought to life with a lot of awesome visuals and new dialogue from the man himself Bruce Campbell.
Players can find more than 25 weapons like Ash's Gauntlet, Boomstick, and chainsaw. They can also advance in a variety of skill trees in order to grow stronger and survive in this whole new experience.
"I'm excited to be strapping on the chainsaw one more time," said Bruce Campbell, who has given life to Ashley J. Williams across multiple films and the recent STARZ original "Ash vs Evil Dead" television series. "Boss Team and Saber Interactive are planning a huge immersive dealio, and I knew I had to come back. You'll be able to step into my shoes and kick some Deadite ass!"
Source: Press Release
Here's the trailer: