It is always best to check out all of the details on the trailers especially at the end because like with the Final Fantasy VII Remake Intergrade final trailer, a golden nugget just appeared.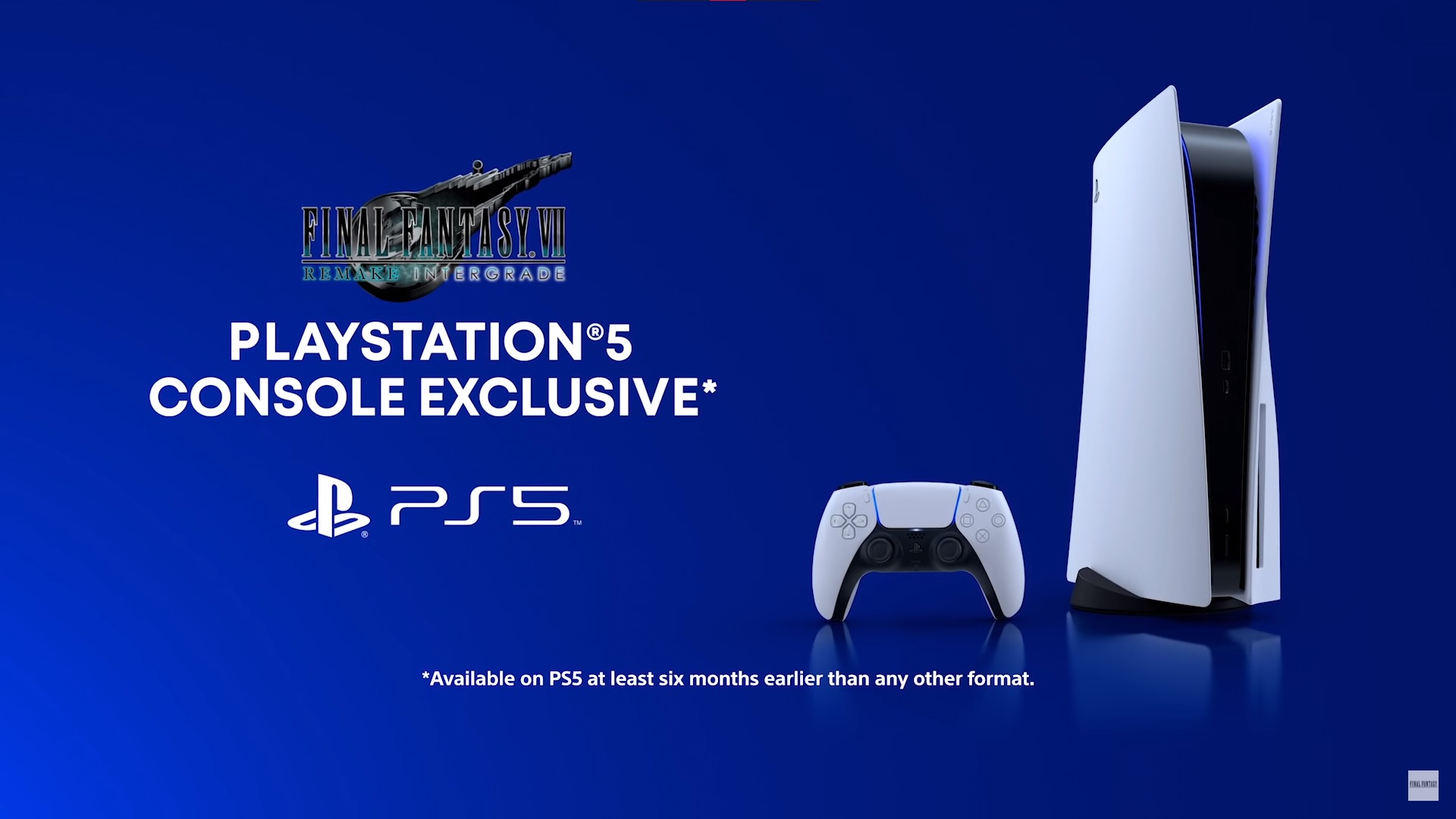 The final trailer showcases what players can expect in Intergrade and how it has improved on from the original. Faster framerates, improves screen resolutions, better lighting, new content, and more. Speaking of new content, it shows more cutscenes of Yuffie's Intermission episode.
After all of that, a blue screen where it shows the PS5 console and details of its console exclusivity. It does have an asterisk by the end, a note saying this:
"Available on PS5 at least six months earlier than any other format."
What that means is that it will only remain exclusive to the PS5 for six months. After that, Square Enix could possibly announce more platforms for the game like possibly Xbox Series X/S, or maybe on PC.
The original version is still exclusive to the PS4 though, but if Intergrade would come to other platforms later on, it could also happen to the original. Maybe.
Final Fantasy VII Remake Intergrade launches on June 10 "exclusively" on PS5.
You can check it out on the final trailer here: