According to the latest news revealed by Game Director Naoki Yoshida, popular MMORPG Final Fantasy XIV free trial and starter edition will be getting some tremendous changes.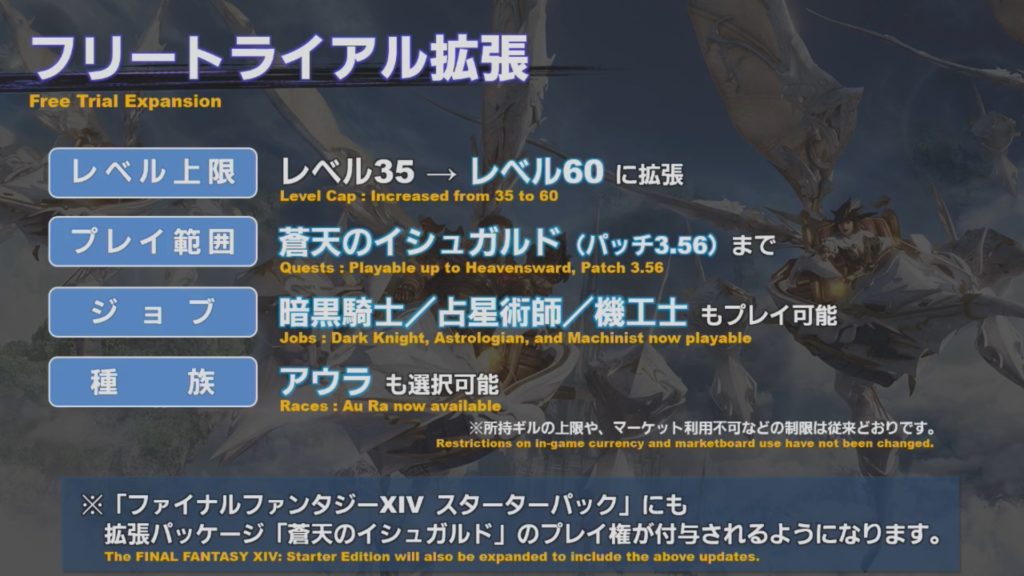 In a recent livestream on Twitch, Yoshida revealed that the free trial and starter edition of FFXIV will be expanded further. This is great news for anyone who wants to hop into the game and try it out for free before committing to the full version.
For starters, the level cap has been increased in this updated version of the free trial and starter edition. From level cap of 35, it has now been increased to 60, which is a big bonus for those who want to enjoy the free trial more. That alone gives more time for the curious to enjoy it more.
The quests are now playable up to one of the best expansions of the game, which is Heavensward. It will have patch 3.56 as well. The jobs that will be available with the new update are Dark Knight, Astrologian, and the Machinist. Another playable race is also available with the update, which is the Au Ra.
There are still restrictions on in-game currency and marketboard use.
For anyone curious of Final Fantasy XIV, this is the time to dive in. The game is now available on PlayStation 4, Xbox One, and PC.
Source: Resetera