The recent Weekly Famitsu issue revealed new information about God Eater 3. It included a new heroine for the game and more.
God Eater 3 gets new heroine
The upcoming video game by Bandai Namco Entertainment gets a new heroine named Claire Victorious. She specializes in first aid and support, and she has an attitude of a very serious honor student. She is voiced by Haruka Tomatsu, who also voiced Haru in Persona 5 and Aliasse in Valkyria Chronicles 2.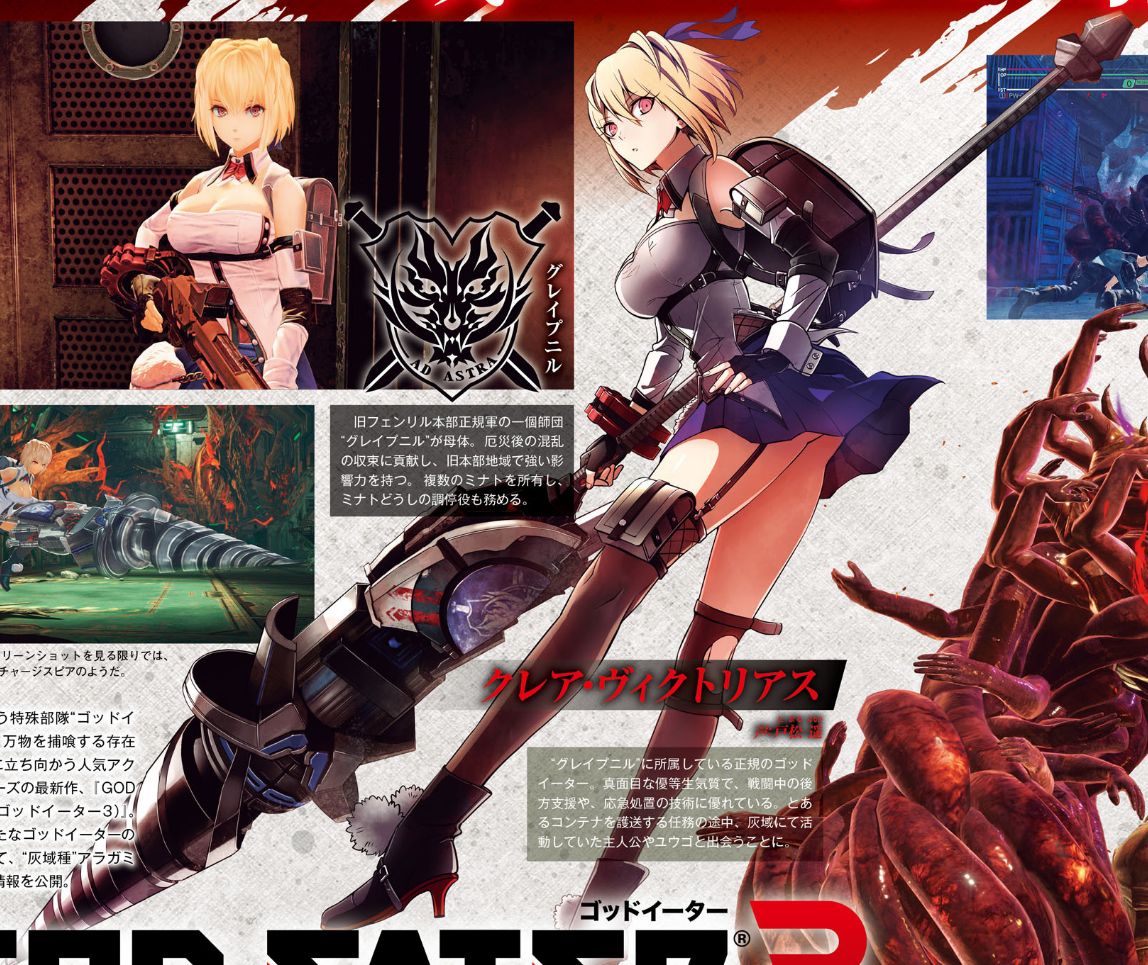 New Aragami
The new issue featured a new giant Aragami called the Nuaza. Players will have to be wary of this one because it can attack its enemies with a mass of tentacles when it is in Burst state.
New features
The game now includes the Dive action, which allows players to attack enemies while in close distances. There are also Burst Arts that can be used for special attacks and can be customized with Burst Art Effects that are equipped on weapons.
The game will release in Japan and in the west this year for PlayStation 4 and PC.