Game studio miHoYo has recently announced that popular video game Honkai Impact 3rd is collaborating with its sister game Genshin Impact for a crossover event.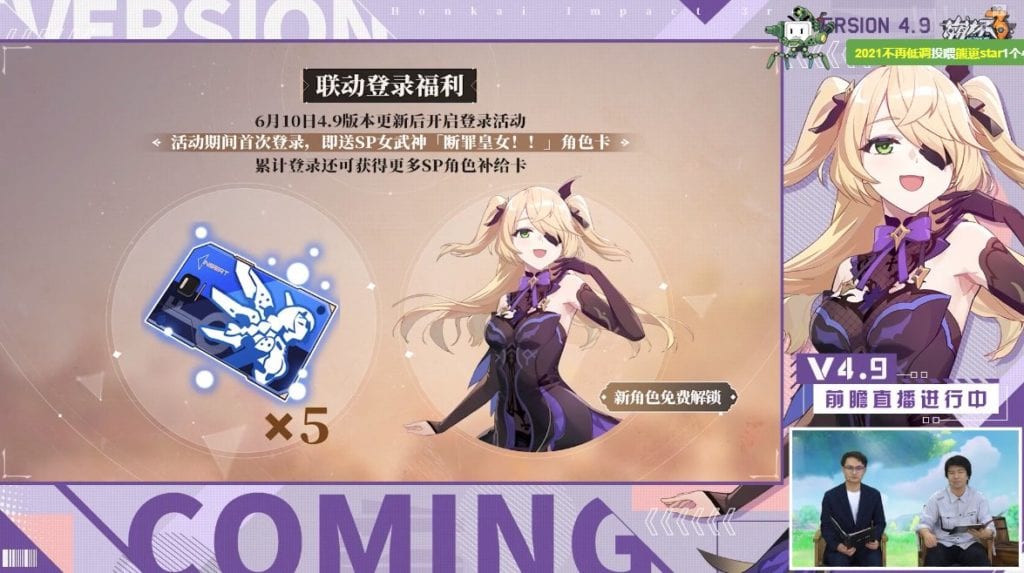 Fans of the game can expect some new freebies to keep when update v4.9 starts later on. Some players from other regions have already seen the freebies that can be acquired by just logging into the game.
As a freebie for the crossover event, popular chuunibyou character Fischl can be acquired immediately by just logging into the game. She is a permanent character to get compared to Neon Genesis Evangelion heroine Asuka. There are other items as well like a new Klee costume that can be worn by one of the characters, and other collectibles.
Honkai Impact 3rd is now available on Android, iOS, and PC.