Have you ever wanted to live stream your PS5 gameplay on Facebook, YouTube, and Twitch? The PS5 offers a limited amount of options when you broadcast games. You can only live stream on YouTube or Twitch. You can't customize your live stream with layouts, those cool event lists, custom emotes, and alerts when someone shares and likes your stream. The PS5 does not even allow you to stream simultaneously.
This limitation is a big letdown when Facebook Gaming is getting bigger and bigger, you're only left with two supported streaming channels. Fortunately, there's a workaround to that. If you are willing to spend a few extra bucks for a capture card device then you're in luck. The limitations I've mentioned are totally eliminated and this will give you a broad array of features and options to take advantage of.
If you're new to the streaming world and looking to take that step into live gameplay shenanigans, then you've come to the right place. I will share with you the list of hardware you will need to kickstart that live stream escapade, and how to set up your PS5 with an Elgato HD60 S+.
PC Set-up Requirements for Elgato HD60 S+
First, you will need a decent computer with at least a quad-core CPU like Intel Core i3-8600 or the AMD Ryzen 5 3600 6-core, an 8GB RAM, and an AMD Radeon 5600 XT or the AMD Radeon 6800 (if you plan to stream on the same PC set-up aside from your PS5) graphics card or any Nvidia GeForce counterparts. Or better yet, a laptop with almost the same specifications I've outlined. You may also want to read my full review of the AMD Radeon RX 6800 right here.
That set-up alone is well enough to run your live stream when you don't have another set-up that's dedicated to power your stream.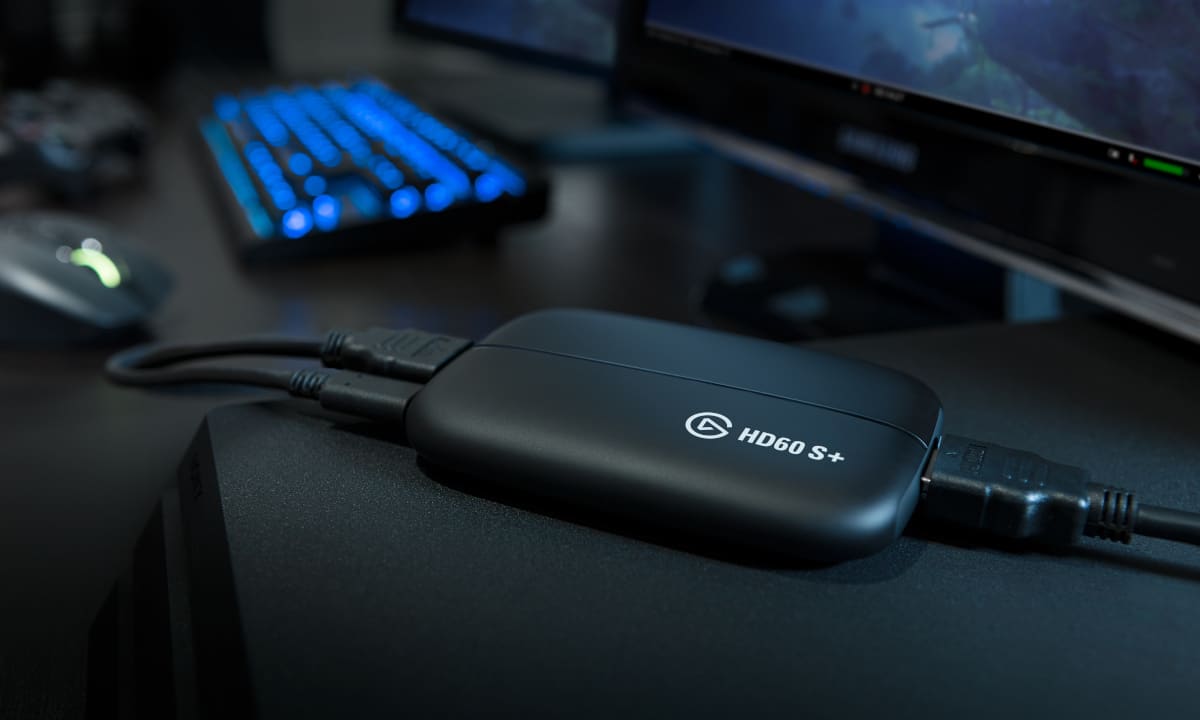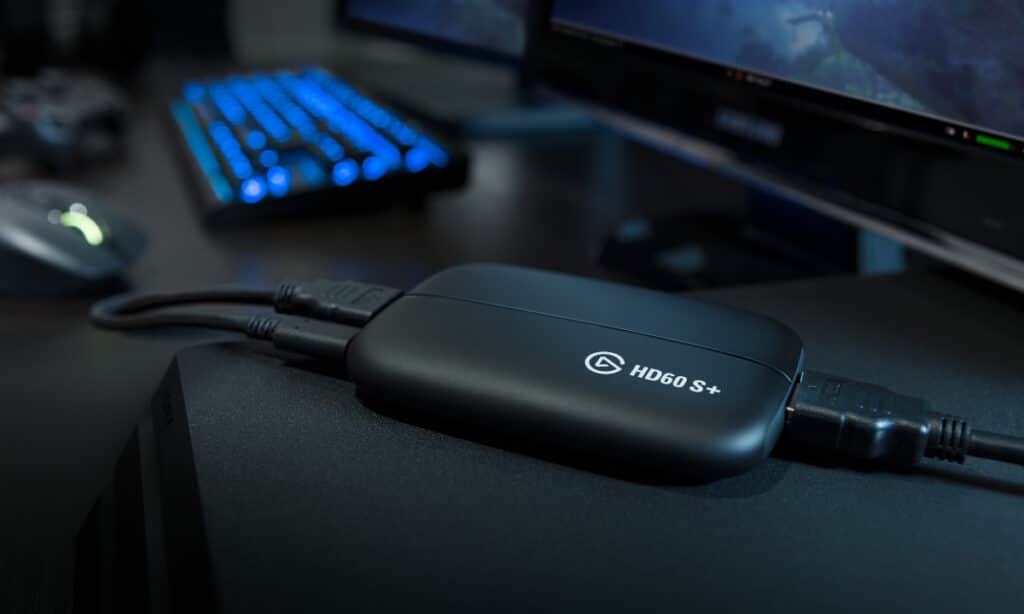 What is the Elgato HD60 S+ Capture Card?
The next on the list is a capture card. What is a capture card, you ask? It's a dedicated handy device that captures the footage of any video-supported devices like PS5 and other consoles (or even a PC) to your computer. There are different brands that you can choose from Elgato, Razer, AverMedia, and a lot more, it solely depends on your brand preference like how I would rather get the Razer Ripsaw HD capture card than any other device. Why? Because I love Razer. I'm a Razer fan, I love the snake logo, plus its Stormtrooper Edition gaming mice, keyboard, headset, and pad. That's a personal bias right there. However, it came with a huge price (aside from the actual price tag, of course): the inconvenience and poor product quality.
I've had a horrible experience with the Razer Ripsaw HD. Crackling/pop sounds frequently appear during intense moments, bothersome lag when you plug the device into a USB 3.0 which, for some reason, works perfectly well if it's inserted into a USB 3.1 port. I've tried to fix the issue for an entire day, I had the device replaced with a new one and I still got the same problem.
After all the cumbersome effort, I managed to get that horrible piece of electronic replaced with the Elgato HD60 S+ capture card for my PS5. While the Elgato one was priced almost Php. 2,000 (USD $40) more than the Ripsaw HD, the stream quality was far better than the tech Razer had. I've been streaming a lot of PS4 games without any problems. I would highly recommend the Elgato HD60 S+ if you're fine with its caveat — setting up the audio when live streaming PS5 games.
How to Set Up Elgato HD60 S+
When we live stream games, we usually prefer to use headphones with a microphone. So if you plug in a 3.5mm headphones to your PlayStation controller (DualShock 4 or the DualSense), you will need the Chat Link connector from Elgato. Or, you can get two CTIA connectors, one 3.5mm to 3.5mm cable, and a headset splitter. You may kill yourself with how intricate the process is by clicking on this link.
I was fortunate enough to find an alternative way of doing this with the PS5 to work on an Elgato capture card. Instead of getting two CTIA, headset splitters, and a 3.5mm cable, you will only need two of these:
Headset Splitter
3.5mm to 3.5mm cable
You simply plug the Headset Splitter into your DualSense, plug the headset into one of its ports. The 3.5mm to 3.5mm cable should be plugged into the second port of the Headset Splitter while the other end is connected to the analog port of the Elgato HD60 S+.
You might be wondering, how can I speak to anyone in my party voice chat? The great thing about the DualSense is that it has its own integrated microphone. You just have to configure the input setting set to the DualSense from the Settings menu.
Don't also forget to disable HDCP on the PS5 for the Elgato to work. It's a form of digital protection measure to stop anyone doing piracy. You will notice if you open streaming applications like Spotify and Netflix, it will ask you to enable HDCP. Once that's out of the way, you should be ready to go! Here's a full video tutorial from Elgato as well.
Configure your live stream with OBS Studio or XSplit with layouts, camera placements, you name it. You can also now choose to broadcast your gameplay on Twitch, Facebook, Mixer, YouTube, and many more. You may even want to try out Restream.io to broadcast simultaneously on multiple streaming platforms for a price.
When you set up your Elgato HD60 S+ for PS5, it will be cumbersome, I tell you. It takes time, patience, and the right mix to get your live stream where you want it to be. From plugging a lot of cables, having dual monitors, to buying an expensive high-grade microphone and a camera, it's expensive and complex but the outcome can be satisfying.