Developer City From Naught has announced that their narrative thriller game, Keyword: A Spider's Thread will be launching on Steam on September 28th, 2021. In the game, you'll depend on skills based on logical deduction, hacking, and social engineering to solve challenging puzzles as it's the only chance you have of finding your missing daughter.
Play as Guo, a father with a complex past, who must use all the tools at his disposal to find his daughter, Sala.
Solve problems by being resourceful, hack into emails and social media, and dive into the dark web to get information on your daughter's whereabouts, all the while uncovering secrets within your own home.
The game was inspired when one of the developer's friend's Instagram account got hacked, and the team had use their own social engineering techniques to hack into the hacker's account and take them down. The circumstances may not have been great, but they did find the whole process to be fun, and that led to the creation of the game.
It may not have eye popping visuals, but the best part of the game lie with its puzzle design – by using hacking social accounts to reveal the story, mixing a cyberpunk world with the philosophy of Buddhism, providing a non-stop immersive gaming experience.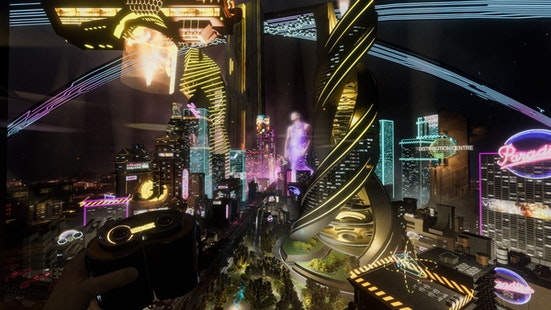 Keyword: A Spider's Thread Features
Set in the near-future of 2048 in a city inspired by Toronto, Keyword merges cyberpunk with traditional Chinese aesthetic, creating an eerie and immersive environment.
Utilize binoculars to tap into your investigative side and uncover if people are who they say they are.
Immersive soundtrack that mirrors the emotional tone of the gameplay by Seycara Music and Arts.
Travel through time loops, changing your view on reality and evaluating if forgiveness is always possible.
Reconsider the consequences and impact of sharing your data and information online.
Gripping and thought-provoking narrative written by Future Science Fiction Master Award winner Jiangshan.
Three difficulty modes that let you decide the level of challenge you're willing to take on with a flexible hint system if you get stuck.
There is a demo version of Keyword: A Spider's Thread currently available on Steam for free. The demo will allow players to enjoy a 30 minute long experience of the game.
For more information of the game, check out the developer's website here.
Source: Press Release