Capture cards are relatively important when you want to begin streaming your games live on platforms you desire – Mixer, Facebook, YouTube, and others. While consoles provide the feature of linking your PS4 or Xbox One to YouTube and Twitch, the limitations show that you aren't able to customize your stream layouts to make it look fancier, or even control where you want to put your face – and avoid the annoyance of having your face camera cover a section of your screen.
These devices aren't cheap either, so if you want to invest in streaming then you have to make sure that the commitment is there for it to pay off. There are brand alternatives if you think the Razer and Elgato are expensive – Ezcap, MiraBox, and AGPtek. I decided to pick Razer since I have faith in the brand. It cost me a fortune, I paid about Php. 8,299.99 which is roughly USD $162.
Provided that this is my first ever capture card device, I'll tell you, Razer's lack of software support for this thing is a major setback, to be honest. I initially had two options – the Elgato HD60 S and this – I chose the latter, and I'm beginning to think that it was actually dumb idea putting my faith in Razer once again.
Before I get into the nitty-gritty part of my review, the Razer Ripsaw HD box includes the capture card device, a USB 3.0 Type C, an HDMI cable, a 3.5mm audio cable, the usual 'Razer' logo stickers, and the handy yet worthless product guide.
The device is small. It's about 4.1 (width) x 3.4 (length) x 0.6 (height) inches, smaller than its box. I do, however, love the design. With my bias towards black, I do commend Razer for sticking with its black base color. It's a sleek cool matte design with a glossy Razer logo on top of the device. The capture card also has an anti-slip rubber mat at its base just in case if you're going to place it on any slippery surface.
At the back portion of the device, you have one HDMI-In and one HDMI-Out, and the USB 3.0 Type-C port to power the capture card. And in the front, you have the microphone and headset/speaker 3.5mm ports. A major setback though, this re-release of the Ripsaw does not come along with a component port – this means you are not given the privilege anymore to stream last generation consoles: PS3, Xbox 360, WiiU, and retro consoles. You have to buy a splitter/converter to make it work.
It's pretty much a plug and play device and you let the drivers install then you're done. You can begin streaming on Facebook and show off how good you are in Minecraft — hold your horses there, my friend. Configuring your stream with the Razer Ripsaw HD isn't as easy as it looks. After reading tons of reviews from other "tech" sites, I'm highly disappointed. Issues apparently did not occur when these reviewers set-up streams or even hit any bumps along the way, but surely I did, probably they were lucky? Who knows.
As a newcomer to streaming, their reviews were invaluable and was evidently posted to "provide" a positive outlook for a device that also had its own overbearing flaws that can't be easily dismissed.
I've gone for weeks to almost a month optimizing my livestream and it's not without struggles. This goes from changing a variety of USB 3.0 Type-Cs to a point of upgrading my entire PC setup. If you're wondering what gaming rig I initially used as my streaming PC before the upgrade, here's a quick glance of my rig specs:
OLD SETUP
Processor: Intel Core i5-4440 3.1 GHz
Graphics Card: MSi GTX 1050 Ti 4GB Twin Frozr (thanks to our sponsor, MSi themselves)
Memory: 8GB (2x4GB) Corsair Vengeance DDR3
Motherboard: Gigabyte Z97-Gaming X
HDD: 1TB Western Digital
PSU: Seasonic M12II-EVO 850W Fully Modular
NEW SETUP
Processor: AMD Ryzen 7 2700 8-Core
Graphics Card: GALAX RTX 2070 EXOC 8GB
Memory: 16GB (2x8GB) HyperX DDR4
Motherboard: ASUS TUF B450M Plus
HDD: 1TB Western Digital
PSU: Seasonic M12II-EVO 850W Fully Modular
Razer Ripsaw HD's system requirements are:
Processor: Intel Core i3-6100 (or higher)
OS: Windows 8-64 Bit (or higher)
Graphics Card: GTX 660 (or higher)
Memory: 4GB of RAM (8GB recommended)
So if you look at my old specs, I have pretty much the power to run the capture card.
Connecting the Razer Ripsaw HD is easy as pie, but setting it up with OBS and XSplit will make you hit a wall if you don't do your research well. At first, it seems like the stream is working. You can see that the capture card is streaming your PS4 screen to OBS, you tried to set up your overlay and configured your microphone input level then you think you're done. I had to do some test recordings of some gameplay footage first before throwing myself into the public. After watching the outcome of my tests, apparently the audio wasn't working. I can't hear anything from my PS4 audio aside from myself blabbering on the mic. I've checked every setting and all seemed right, the capture card device was giving me audio through my headset but it's not capturing any audio on OBS. So there's a problem there, obviously.
Apparently, with the lack of software support from Razer, you have to manually set OBS to capture the audio from a custom device. What makes it interestingly confusing is that the audio output device is under Microphone, it's amusingly labeled as "Microphone – Razer Ripsaw HD HDMI". It took me hours over the internet to search for this, and the experience was quite an inconvenience.
So the audio problem was fixed, now the stream, for some reason, is stuttering and OBS isn't even tracking this right. It says on the program that there weren't any frame drops and my CPU usage levels were just at about 25-32%. I thought it was the GPU since the encoder was set to NVENC H.264, I've tried to reinstall the drivers and it didn't fix the issue. I searched for the problem on Google but all I got was random issues not even related to the one I was experiencing. I bumped into one thread that says the USB that came along with the device is faulty; then I bought a new USB 3.0 Type C and it got fixed for almost a week and a half before going back to its original state of frame drops on the live feed.
I was almost lost in the abyss, looking for an answer that was never there to be found. I wanted to return the item, have it sent back to Razer for the warranty, but I was lazy enough to actually go out and have it returned. I tried to look for a fix and lowered the resolution settings of my PS4 from 1080p to 720p, and you know what? It worked! Frame drops disappeared, it was performing a lot better and smoother – but I had to suffer from a blurry screen since the native resolution of my monitor is 1080p. I had to live with that for almost 2 weeks – I was contented.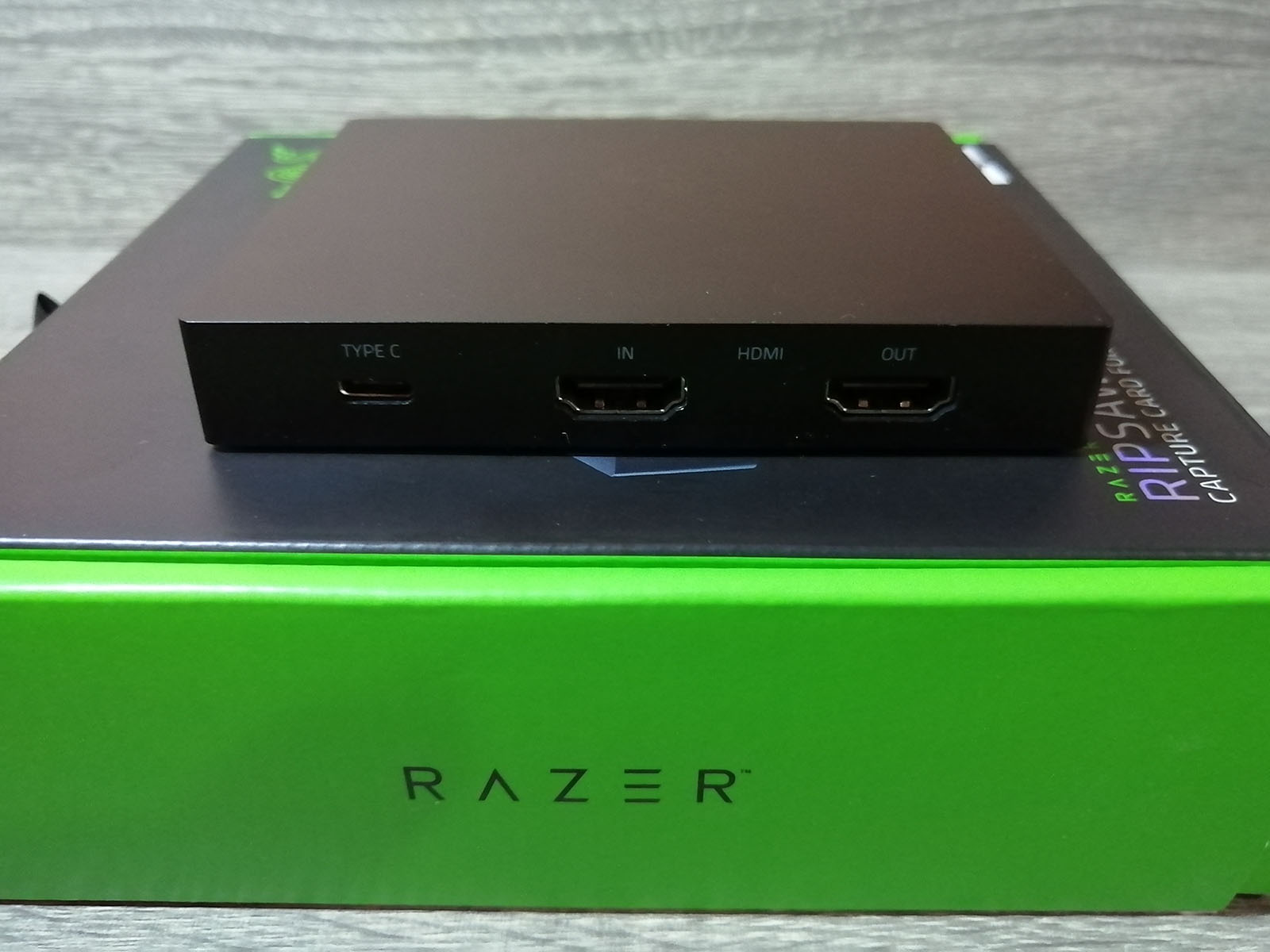 So my sideline paycheck came in and I was already planning to upgrade my PC and get a laptop. So, it actually struck me that it might be my PC that's holding me back from streaming 1080p with the Razer Ripsaw HD. After I bought my new PC parts (that's without the RTX 2070, so I know the GTX 1050 Ti was more than enough to stream), installed everything, and booted up the damn thing, I opened OBS and my PS4, tried to have the frames-per-second set to 60, the overall performance improved.
I was surprised that even with a decent set-up that had an Intel Core i5 4th-gen processor wouldn't live up to the take the tasks. It took me a month and a half to have my entire livestream polished and it wasn't a great experience at all knowing that this is my first capture card device. I bet if I picked the Elgato HD60 S, then I wouldn't have any headaches in setting up the stream.
If you're going to ask me if I'm still having issues? Yes. There's still crackling/pop sounds that are really evident on the stream if I use the capture card device with the PS4 and even with my Nintendo Switch. I'm still figuring it out and I've tried to change the audio sample rate, and even reinstalled my entire OS to no avail.
But if you're going to ask about the quality of the stream, I'm glad to say that it was definitely impressive. The level of detail it captures from the PS4 was just off the board, and certainly worthwhile. I can't help but praise Razer for its dedication to push for better image quality when streaming games (that's only if we ignore the jarring hardware issues).
Final Thoughts
Razer's re-release of its capture card device, the Razer Ripsaw HD, is a flawed and terrible piece of hardware for newcomers to the world of streaming. While it does meet the expectations of its image and stream quality, the device evidently has issues that the majority of the tech sites overlooked. The experience was painstakingly agonizing, and the lack of better software support for the Ripsaw HD got the better of it. For a USD $162 / Php. 8,299? It wasn't worth the price. I highly suggest that if this is your first time streaming your PS4, Xbox One, and Nintendo Switch gameplay, it's better to go for the Elgato HD60 S instead.
Conclusion
Razer Ripsaw HD can still provide high-quality streams, I still can't ignore the evident issues it has which drags the overall experience down as a streamer.
Pros
Amazing Image/Stream Quality
Plug and Play
Cons
Stability problems while streaming from old PC setups.
Lack of Software Support
Terrible Device Manual
No Component Ports to Stream Last Gen-Consoles