Game developer Vreski and publisher Untold Tales recently announced that video game The Hong Kong Massacre will be coming to the Nintendo Switch this month.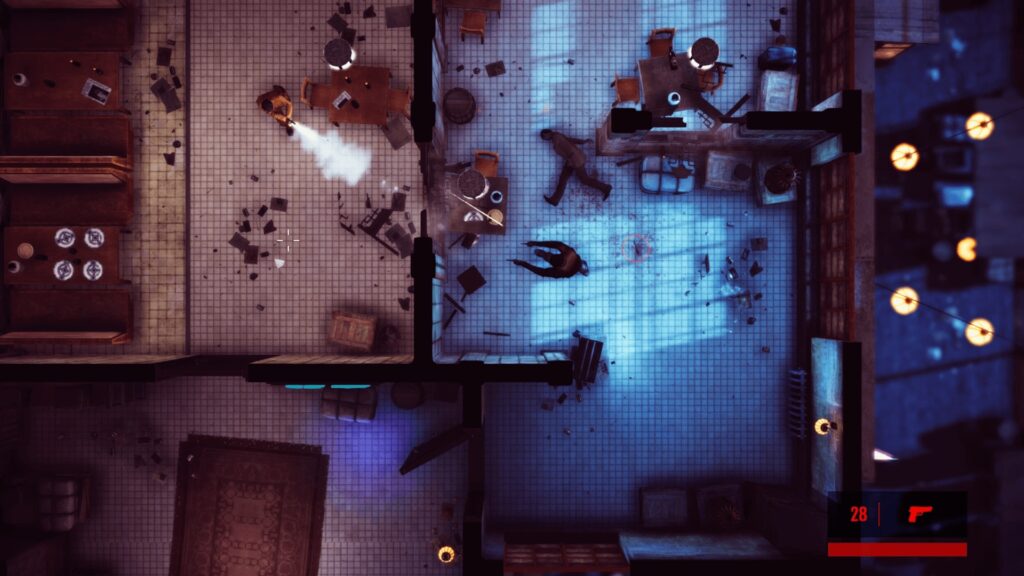 The stylistic top-down shooter will be launched on the Nintendo Switch on December 26. A new trailer was released featuring gameplay and the official release date.
Let The Bloodshed Flow Like a River
The Hong Kong Massacre is a stylistic top-down shooter that plays out like classic John Woo action movie gun fights. Set in the seedy underground of 1990's Hong Kong, you go on a vigilante, bullet-fuelled revenge mission against the criminal Triads. Each run turns into a majestic flow of choreographed violence through slow-motion time manipulation, bullet-dodging knee slides or body rolls, and snappy 360-degree shooting. Crash through windows, vault over obstacles and switch between multiple weapons as you zone in on the perfect way to clear each level, getting ever closer to the Triad bosses that wronged you.
Main Features:
A MAJESTIC FLOW OF VIOLENCE: Create and unleash zen-like, perfectly choreographed killing sprees. This isn't a mindless run and gun game. Use your dodge rolls, slow-motion abilities and 360-degree shooting skills all together to create stylish and artistic killing sprees.
EVERY BULLET COUNTS: One shot is all it takes to kill you and your enemies, so go in with a plan and make every shot count while avoiding the tidal wave of bullets coming your way.
JUST ONE MORE RUN: Gain rewards for completing levels with added twists and challenges. Tinker and master each try through quick restarts. Success earns you additional perks on weapons that can make all the difference as you progress.
FEEL THE RHYTHM OF THE UNDERGROUND: A punchy electronic soundtrack by the talented, Portland based Professor Kliq accompanies you on your neon and blood-soaked adventure.
Untold's First Steps
The Hong Kong Massacre originally came out on PC and PS4 in early 2019 and amassed a lot of player and critic attention. The Nintendo Switch release marks the first game that Untold Tales officially partnered with and now released.
The Hong Kong Massacre will regularly cost 19.99 USD / EUR on the Nintendo eShop. You can however pre-order the game before release for a decent discount of 20% off.
Get Them Beats
As an added bonus, Untold Tales and Professor Kliq have teamed up to give the official game soundtrack away as a free download. Just sign up to the Untold Tales newsletter and you'll get a direct download link to keep these tunes forever. Find the sign up on the site here.
Source: Press Release
Here's the new trailer: