Game company Outright Games just unveiled the first gameplay trailer of upcoming video game Transformers: Battlegrounds.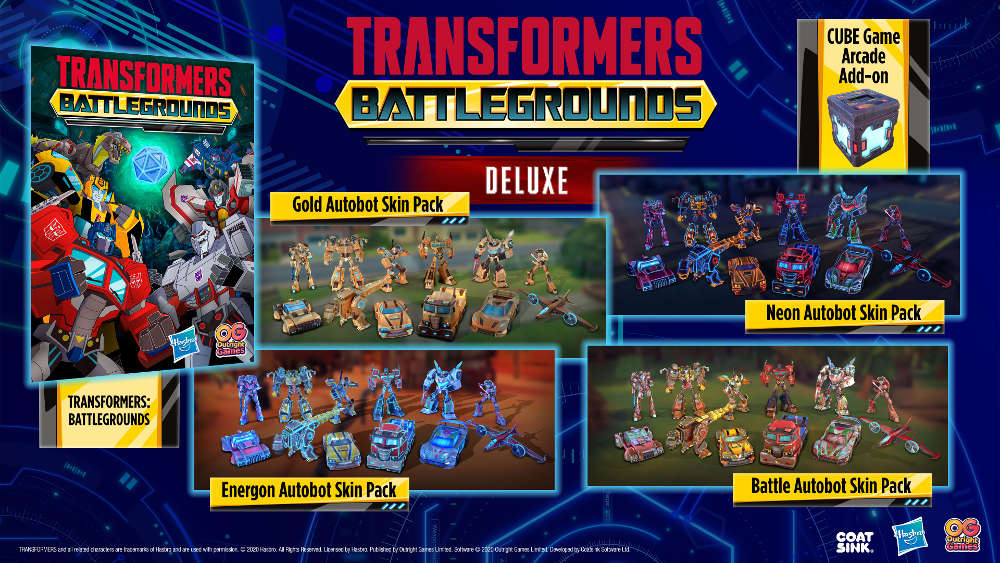 The video game will launch on Oct. 23 and to celebrate a new gameplay video was released featuring the Autobots as they battle it out with the Decepticons.
Aside from that, the Digital Deluxe Edition was also revealed. It will include the full game, four Autobot skin packs, and an exclusive arcade game mode called CUBE. It is a mode where Autobots fight the Decepticons as each team battles it out using unique special abilities to keep control of the CUBE across four unique arenas.
Transforms: Battlegrounds will launch on PlayStation 4, Xbox One, Nintendo Switch, and PC. It will feature tactical combat and co-op arcade action with the original voice cast from the Cyberverse TV series. It is now available for pre-order on console and digital from Oct. 2 with 10 percent off the digital deluxe edition. It will include two additional exclusive skins for Nemesis Prime and Goldfire Bumblebee.
Source: Press Release
Check out the gameplay trailer here: