Game publisher Bandai Namco recently launched the brand new official website of upcoming video game Ace Combat 7: Skies Unknown.
Ace Combat 7 official website revealed
Before announcing the release date of the upcoming video game, Bandai Namco launched the official website ahead. This might be in preparation for the new reveal. A message is included in the main page, which can be read below.
After eleven years, the latest numbered game has finally appeared!
The Ace Combat series boasts more than 14 million shipments. The latest game Ace Combat 7: Skies Unknown is finally coming. Speaking of the Ace Combat series, the player becomes an ace pilot, with the refreshing feeling of flying freely in 360 degrees immersed in graphics recreating the real sky, while defeating the enemies with his judgment and skill. It's a series pioneering the flight shooting genre allowing to enjoy the pleasure of overcoming difficulties and a feeling of achievement.
"Project Aces," that has worked on the whole series, continues to be in charge of development of this game which is the latest of the series. With the theme of "Sky Innovation" they have depicted the most attractive game of the 20 year-long histories of the series with the vast clouds filling the sky in three dimensions and the skillfully depicted landscape.
In the "three-dimensional field of the sky," you can feel the sensation of speed and the clouds hitting the airframe, enjoying the feeling of actually reaching for the sky. Also, employing tactics inside and outside the clouds, above and below, you can enjoy exciting aerial battles with increased strategy.
Timeline included
Aside from the message, a timeline was revealed as well. It showed the numbered games of the series. The image features the in-game years and not the release years.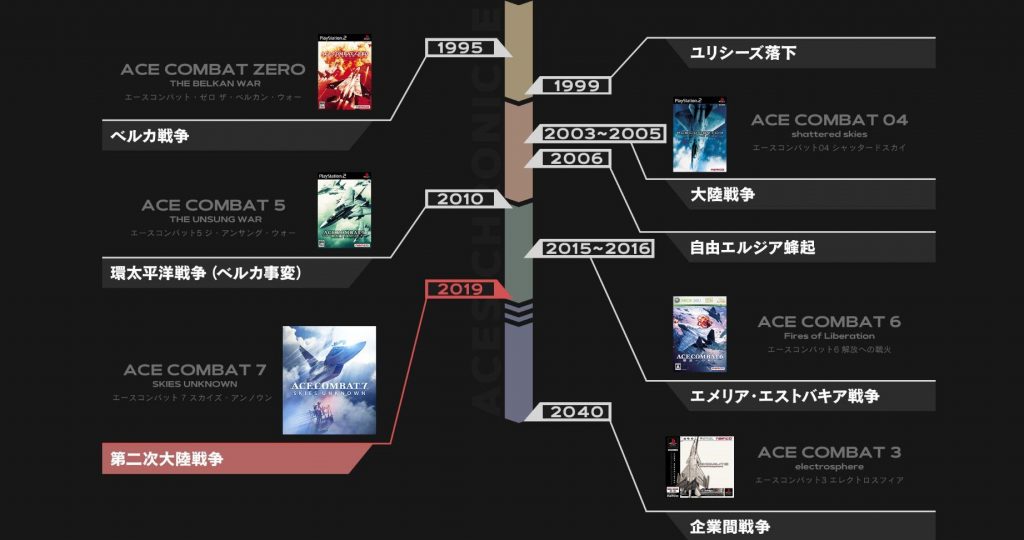 The cover art of the video game for PlayStation 4 and Xbox One was also revealed.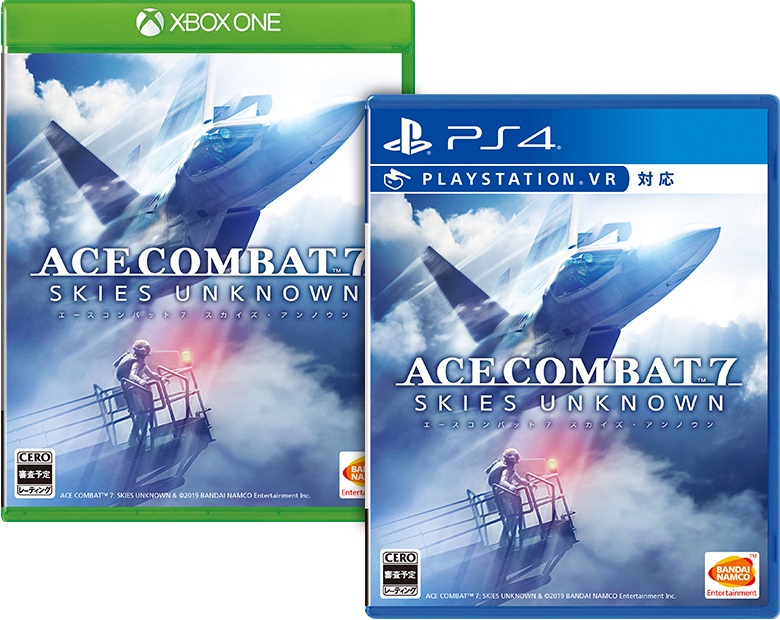 The game will be available on PS4, Xbox One, and PC. No release date was revealed as of the moment.