Steam Summer Sale is here once again! this year's theme is…Forge Your Fate. That's right, you are the hero of this story. There are 14 categories to browse from, or rather stories to go through. Choose from the 2 possible outcomes and get stickers for each choice. (Note, your choices are permanent. No take-backs here, unfortunately.) Answer all of them, and you get to unlock 1 of 5 new badges with its own avatar frame to flaunt your fate! With that out of the way, maybe you can actually start browsing through the catalogs. It's tough, I know. Seeing all these discounts must be really stressful for your wallet. Fret not though. We have compiled a nice list of 21 Steam Summer Sale 2021 Gems so you won't have to.
This list is not in any particular order nor is an absolute must to buy. These are merely suggestions from games we are familiar with and have had fun playing. It just happens that they are on sale till July 8th. Also, there are mostly indie games and some underrated hits. (The AAA heavy hitters are already featured heavily on the front page.) Also, regional rates apply. Some regions are going to be inherently more expensive than others.
And without further ado, here is our list of Steam Summer Sale 2021 Gems You Should Check Out! Get ready for a long journey, Adventurer.
Earth Defense Force 5
Relative Discount: -55%
Part Alien Sci-Fi B Movie, part 3rd person shooter, Earth Defense Force 5 has one great thing going for it – It is ridiculously fun! If you're ever in the mood to just kick back and shoot at giant bugs with reckless abandon, this game might just be it. Sure, there are games that came before it, and ones that came after it. But when it comes to calling itself, the best in the series, Earth Defense Force 5 holds the crown.
Salt and Sanctuary
Relative Discount: -75%
Looking for some stylized 2D Dark Souls action? Then Salt and Sanctuary is the game you're looking for. It combines fast paced, brutal 2D combat with rich RPG mechanics. Set in a cursed realm of forgotten cities and blood-soaked dungeons, the only way to make it out of this world is to go straight through the heart of it. Steam Summer Sale 2021 gems come in many forms. In this case, it's in the form of a 2D side-scrolling Souls-like game.
If that's not reason enough to get Salt and Sanctuary, its sequel, Salt and Sacrifice, is just around the corner. If you're excited for the sequel, might as well pick the game that came before it.
Code Vein
Relative Discount: -75%
More than just Anime Dark Souls, Code Vein is a wonderfully difficult souls-like game that combines aspects of weapon combat and blood arts.
Set in a post-apocalyptic world ravaged by the Lost, what remains of society must find a way to forge a future for themselves. Or risk losing themselves, and becoming one of the Lost themselves.
We Happy Few
Relative Discount: -85%
We Happy Few has always been quite the wild ride. The game wasn't exactly 'at its best' when it first came out in 2018, the game has since gotten numerous patches on top of some great DLC side stories.
Set in a drug-fuelled, retrofuturistic alternative 1960's England, We Happy Few tells the story of several individuals who are able to see through the lies brought on by the drug, Joy. Each of the characters have their own means of survival, whether it is through stealth, deception, or even brute force. The interwoven stories are also enough reason to see each one's path to their inevitable conclusion.
Into the Breach
Relative Discount: -50%
From the makers of FTL (Faster Than Light), here we have potentially one of the best turn-based strategy games to ever come out in recent memory. Into the Breach is a game where you control powerful mechs from the future to defeat an alien threat.
Being a rouge-like, the game allows you to pick yourself up from defeat, send help to the past, and potentially save another timeline from a very dark fate.
Frostpunk
Relative Discount: -67%
Ever wonder what's it like to lead the last remaining peoples of Earth through one of the most devastating nature events in history? Well, neither do we. But it is what we are presented here in Frostpunk.
Build around the heating tower as best you can, while forging a society that's suited for the current state of the world. Will you make children part of the workforce at an early age, or will you allow them to stay as they are for a little longer? All your actions have consequence, good or bad. But either way, you've got to live with it. There's no other way around it.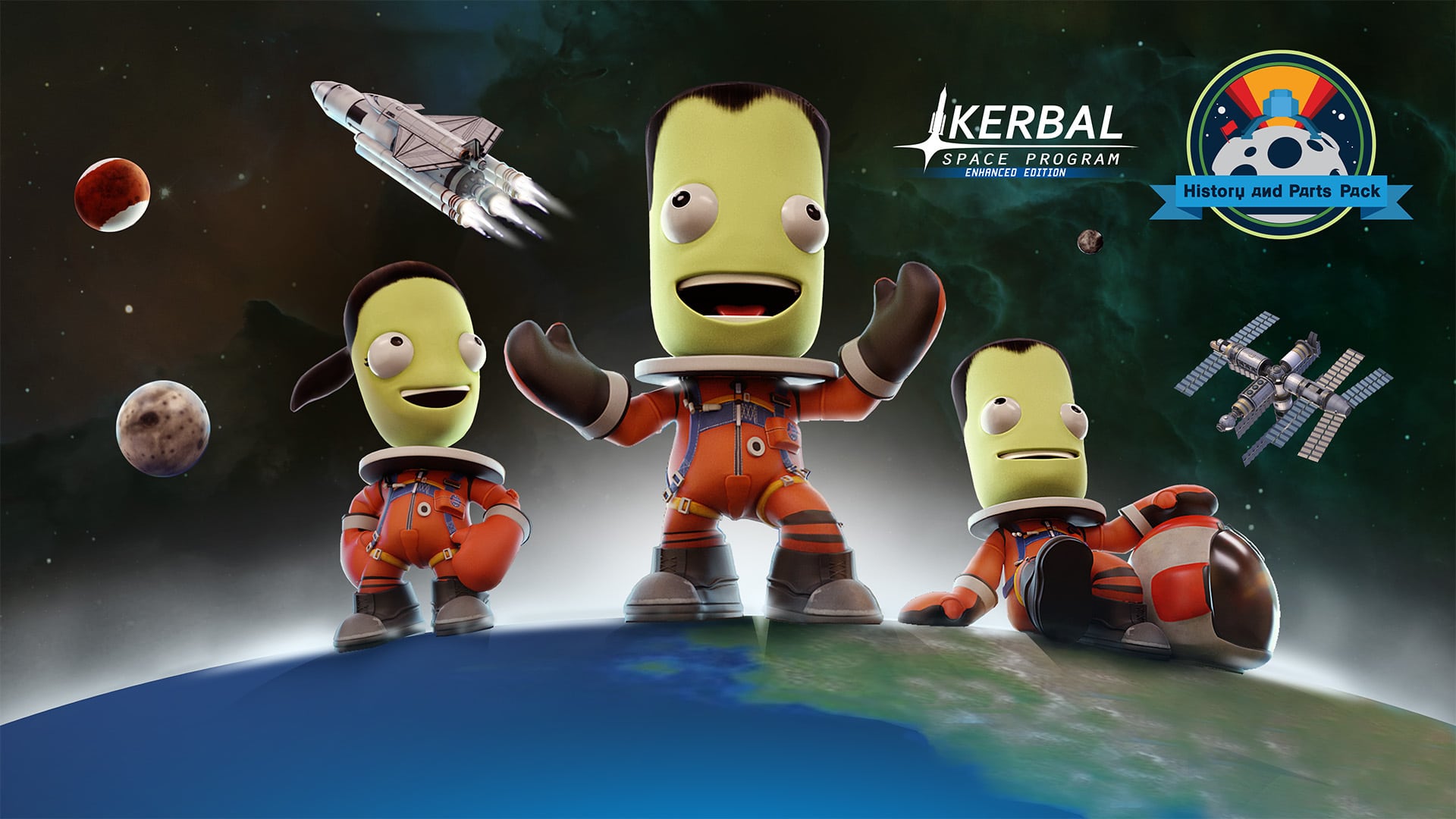 Kerbal Space Program
Relative Discount: -75%
There's not much story in Kerbal Space Program, other than the human need and want to explore deep space. Take charge of a space program, and build multi-stage rocket ships with the intent of exploring the stars.
If you're lucky, your little Kerbal pilots just might get back home in one piece. Just in time for the game's sequel that's coming out in 2022.
Dungeon of the Endless
Relative Discount: -75%
Dungeon of the Endless is a rogue-like dungeon defense game, in which the player and their team must protect the generator of their crashed ship while exploring an ever-expanding dungeon. All the while, fending off waves of monsters and special events along the way.
Choose from a diverse roster of heroes – achieving a good balance of abilities and specialties. This, along with an ever expanding dungeon, ensures that no 2 playthroughs are the same.
Oh, another note – Dungeon of the Endless is getting a sequel called Endless Dungeon. This might be another reason to pick up the game while at its most accessible.
Warhammer: Vermintide II
Relative Discount: -75%
There is a short list of activities more satisfying than bashing waves upon wave of enemies into bloody pulps on the floor. And Warhammer: Vermintide II takes that concept to a whole new level. Fight as several unique class in your quest to rid the world of Chaos. Or just listen to the barter between teammates. Trust me, it gets very funny at times. Even after the 100th of hearing the same lines.
Whatever this game was around launch, it has since become far more enjoyable with the introduction of the Chaos Wastes update. Oh, did I mention that the update is free too? If you're on the fence considering to pick up the rest of the DLC's, playing the update might help convince you either way.
Deep Rock Galactic
Relative Discount: -50%
It's a simple idea – dwarves mining ore from the depths of an alien planet. And that's about it. No story to get one self worked over, no end-game… unless spending a career of mining is the end-game. But in all seriousness, the game's laser focused approach and complex topography system gives this game more life than any story about dwarves mining ever could.
With near endless replayability and the promise of more cosmetic and weapons in future events, there's plenty to do for the simple miner.
Darkest Dungeon
Relative Discount: -80%
Darkest Dungeon is a challenging gothic rouge-like turn based RPG about the psychological stresses of adventuring.
Recruit, train, and lead a team of flawed heroes against unimaginable horrors. Choose carefully whether to invest time and money into the well-being of your adventurers, or cut them loose when they can no longer be useful.
The dark and oppressive atmosphere is made more bleak by the story teller's commentary. In any case, as long as there are volunteers willing to risk it all, there's always a way to make money off of that.
Remnant: From the Ashes
Relative Discount: -60%
Remnant: From the Ashes is about a hero lost in time. Finding themselves in a world ravaged by mysterious beings called the Root, the hero must find a way to save the world this hostile take over.
The game relies heavily on run-and-gun gameplay that puts more tension in moment to moment fights where keeping enemies at range is a must for survival. Craft weapons and armor from the remains of fallen bosses and gain new skills by repeating certain actions.
Reach the tower at the end of the city, and find the answers you seek.
Two Point Hospital
Relative Discount: -75%
Two Point Hospital is a light hearted take on running a hospital. The menagerie of comical diseases is one of the game's charms, as well as the charming denizens that make up Two Point County.. Tackle dozens of hospitals, each with their challenges and unique conditions. And do remember, laughter is the best medicine.
Two Point Campus, the sequel is also just a couple of months away. And it's looking like this new game will pick up where Hospital left off. And that alone is enough to make it one of the Steam Summer Sale 2021 gems.
Hunt: Showdown
Relative Discount: -50%
Hunt: Showdown is an intense battle of wits between marked monsters and other player teams vying for the souls of said monsters. Use the environments, and even mob spawns to tip the battle to your advantage.
What makes Hunt stand out is the fact that losing high level hunters will result in permanent loss. That kind of stakes is something you won't find in other games where the consequence is merely spawning in other locations.
S.T.A.L.K.E.R.: Shadow of Chernobyl
Relative Discount: -70%
A classic of the bygone days of old world shooters, STALKER proves that with good design, and a creepy atmosphere, a game can become timeless. Set in the wasteland as a result of the Chernobyl nuclear accident, players take on the role of a STALKER traveling the wastes for answers to questions no one is willing to ask.
Also, S.T.A.L.K.E.R. 2: Heart of Chernobyl is coming out soon. If there's ever a time to get caught up with the history of the series, now is the time.
A Plague Tale: Innocence
Relative Discount: -75%
Set in the plague infested lands of the French countryside, A Plague Tale: Innocence focuses on the journey of Amicia and her little brother Hugo. They siblings must use everything in their disposal to avoid the rat swarms and the Inquisition itself.
A plague Tale: Requiem, the sequel to Innocence, is expected to release on Xbox consoles sometime in the future.
Painkiller Hell & Damnation
Relative Discount: -75%
A remake of the original game in the series, Painkiller Hell & Damnation is an easy to pick up arena shooter that asks the player to simply point the barrels of as many guns as possible at demons and pull the trigger.
With the upcoming Painkiller game set to come out in the near future, adding this game to your library might just be what you're looking to do.
Bloodstained: Ritual of the Night
Relative Discount: -50%
Bloodstained: Ritual of the Night is everything you will hope to find in a Metroidvania – exploration-focused, side-scrolling action. Play as Miriam, an orphan scarred by an alchemist's curse that slowly crystalizes her body. Conquer the castle, and defeat its master. That's the only way to save yourself… and humanity itself.
Another game that's going to get a sequel in the near future, confirmed by Koji Igarashi himself. As if that's not reason enough to pick up this great title.
Hollow Knight
Relative Discount: -50%
The legendary Hollow Knight makes it on this list as well. I don't know more to say about this beautifully epic game about a bug knight and the Kingdom of Insects. I'm pretty sure it has something to do with the fact that Hollow Knight: Silksong COULD come out within the next couple of years. But we don't know that yet. For the time being, Hollow Knight and all its DLC will be more than enough to pass the time till then.
Check back with us again when we find out more about the sequel.
Cities: Skylines
Relative Discount: -75%
Cities: Skylines is just like any other city simulator… but better! The game introduces new game play elements to realize the thrill and hardships of creating and maintaining a fully functional city. Future proofing and crisis management skills are a must to succeed in this game.
And if you're feeling like taking a load off, you can always focus on certain individuals, and watch how they go about their regular days. All from the comfort of your god cam.
Wreckfest
Relative Discount: -50%
Even I'm surprised a racing game made it on our list, but Wreckfest stood out so much amongst the pack of other racing sims that it deserves to be part of the list.
In Wreckfest, you will participate in demolition derby style of races. And that's pretty much it. What sets the game apart are the car physics and the in-depth vehicle upgrading.
—
And that's about it for this list of Steam Summer Sale 2021 gems. I've been quite the hero's journey. From this day to July 8th there is room for more adventure under the Action, Adventure, Role-Playing Games, Strategy, Simulation, Sports & Racing, Horror, Survival, Open World, Sci-Fi & Cyberpunk, Mystery & Detective, Space, Roguelike, and Anime categories.
Unfortunately, this is where we part ways. Till next time, Adventurer.