For the Nintendo Switch's debut year, 2017 was amazing. It saw new releases of Nintendo's two biggest franchises: Mario and The Legend of Zelda. Back when the Switch launched, The Legend of Zelda: Breath of the Wild was one of the titles released along side it. It's safe to say this is what jumpstarted the momentum for the Switch. It broke new grounds for the series and was unanimously adored among critics and consumers. Check out our review, here, to see how much we enjoyed the game as well.
The other major Nintendo release was none other than the red and blue plumber himself, Mario, in Super Mario: Odyssey. Again, this title was a return to the 3D Mario of the N64 and Gamecube days, where you explore these giant levels and seek out multiple stars, without being restricted to a single objective. Needless to say, both consumer and critics adored the title, again, and was another huge hit for the Switch.
2017 saw plenty more, even from third-parties, especially titles hailing form the indie sphere. However, 2017's book has ended and we're well nearing the midway point of 2018. Once again, the year is looking more prosperous for Switch owners, but let's take our focus on what has already been released for this year. Despite it feeling like the year has only just begun, the Switch has already delivered quite a few heavy hitters.
Celeste
The Switch started the year off with a small, but brimming with character, indie title called Celeste. From the creators of Towerfall, Celeste is a 2D platformer that will test your skill, while bringing you on a journey of a girl named Madeline climbing a mountain, who seeks to come to terms with her self turmoil, while overcoming the trials of the mountain itself.
The game has a strong focus on overcoming obstacles, with quick and precise platforming. You'll have to pay close attention and react quickly, if you wish to reach the top of this mountain. Celeste also has huge offerings, in terms of its soundtrack, that add atmosphere and complete this wonderful package of a game. You won't want to stop once you start and don't forget to collect all those crystal hearts and B-sides to experience everything in the game.
Bayonetta 
For fans of the action game genre, Bayonetta a title that will make every fan's face light up and gleam with joy. First released back in 2009 on the PlayStation 3 and Xbox 360, Bayonetta sees you play as the titular character, who is an Umbran witch, and her journey to get back her memories and discover who she truly is. All this of course, while kicking some angel ass.
After the release, the title didn't really see the commercial success that Sega — the publisher at the time — wanted. The developers at Platinum were at a loss and had a fan favorite franchise that no publisher wanted to fund, until of course the gods at Nintendo stepped in. Nintendo saved the franchise and saw it release on the Wii U, and now the Nintendo Switch. Now you can experience one of the best action games of all time both in the comfort of your home and those uncomfortable airplane seats.
Bayonetta 2
When Nintendo saved this franchise back in 2014, not only did they rerelease the original title, but they funded development for a sequel. Fans lost their minds, but not without outrage that they had to buy a Wii U for it. Nonetheless, the series was saved and came back with a vengeance.
Once again, you play as the famous Umbran witch and deal with angels trying to ruin your day. You'll have even more over the top finishers, executions, and huge bosses to take out. The sequel is bigger and way more over the top. It's not necessarily as hard as the first Bayonetta, but Bayonetta 2 is the sequel the series deserves and one a fan shouldn't miss out on. Now we only wait for the third entry, which people were, once again, surprised to see happen.
Nintendo Labo
Back in January, Nintendo announced something that was very unusual, very Nintendo, but very interesting. They  announced that they were going to release sets of playable cardboard kits. These sets would have you construct a series of contraptions that work along side your Switch. The internet blew its collective lid. It was, for a more basic way to put it, Nintendo's version of Legos. Kids could express their imaginations, while constructing these contraptions and create a myriad of ways to play with them. All this with just slices of cardboard.
There are two sets available, one called the Variety Kit and the other called the Robo Kit. The former contains a multitude of different contraptions to construct, with most of them being seen in the Nintendo Lab reveal video. You can make a piano and compose music with different sounds that depend on cutout shapes you make. You can also make a fishing rod and catch fish that come up on the Switch's tablet screen. As for the Robo Kit, it's one single creation that you have to build that sees you put on a robo suit, where you can play a game of smashing various buildings and transforming into a vehicle.
It's certainly not for everyone, but the doors Nintendo have opened for imaginative kids is endless, and one that is certainly most welcome.
Donkey Kong: Tropical Freeze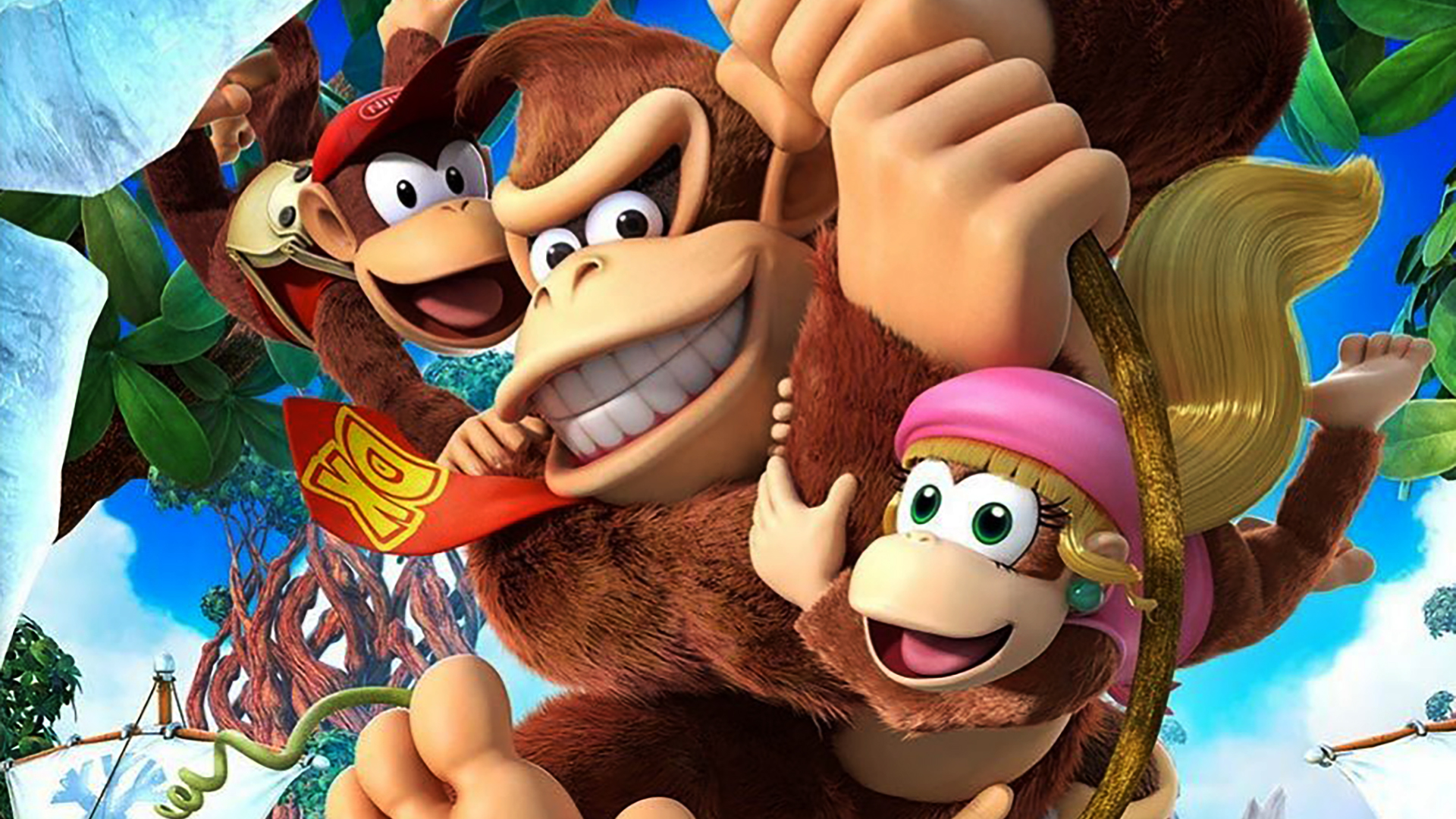 Donkey Kong: Tropical Freeze first saw the light of day back on the Wii U, sadly it didn't see enough light. Of course, that didn't stop it from being the best platformer on the console and the best Donkey Kong game of all time. Developed by Retro Studios, Donkey Kong: Tropical Freeze has the best level design and gameplay to grace a Donkey Kong title. From the mine cart levels, to the various challenging temple levels, Donkey Kong: Tropical Freeze is a blast from start to finish, with its masterful gameplay and beautiful David Wise soundtrack. You won't want to put it down once you've booted it up.
Now, luckily for those who didn't bother picking up a Wii U, but now own a Switch, you can experience this blessing of a Donkey Kong game wherever you go. As a fan of Nintendo or the platforming genre, it's your obligation to try this game out if you haven't.
2018 has been a good year so far for Nintendo. It's had a solid flow of titles come out, while acquiring more and more third-party support in both the triple-A and indie space. Moving forward, things look to be even brighter, especially with Super Smash Bros. looming on the horizon. Hopefully there will be more surprises and details to come form Nintendo's camp this E3 for the rest of 2018 and beyond.