While Microsoft's Xbox One hasn't exactly had a great 2018, that doesn't mean there aren't any good games for the console. So here are 5 of some of the best games that you can play on your Xbox One
Dragon Ball FighterZ
Arguably one of the best Dragon BallZ fighting games of all time, this really kicked it up a notch in terms of animation, combat, and overall presentation. This 2D fighter is without a doubt the most spectacular looking and easy to grasp entry into the franchise. With more than 20 characters to choose from, along with destructible environments, you should definitely consider picking this one up if you're a big fan of both the fighting game genre and Dragon Ball.
Monster Hunter: World
Monster Hunter: World is what many consider to be the easiest in terms of player accessibility. However, that doesn't mean the game's difficulty should be taken lightly as just like all the other previous entries in the franchise, there's still a degree of skill and patience one will need in order to take out those ferocious monters. What's great about this particular title is that Capcom thought of both new and old players when developing the in-game mechanics. You don't feel like you're being thrown into it without any semblance of a tutorial, but you don't necessarily feel as if you have to be guided every step of the way as well. If you're going to start with any of the Monster Hunter games and if you have an Xbox One, then it's recommended that you get yourself a copy.
Celeste
This is one of the most enjoyable 2d action platformers that you'll find in nearly just about any platform, and I'm glad to say that you can play it on the Xbox One. The controls in this one are tight, the level design is absolutely beautiful, the plot is interesting, and it has the right amount of challenge to it that everyone will be able to appreciate. As far as indie games go, Celeste is right there in the big leagues as one of the best platformers you'll ever get the chance to play. Just remember that while this games looks and sounds incredible, you're going to have to make sure your platforming skills are up to the test.
Far Cry 5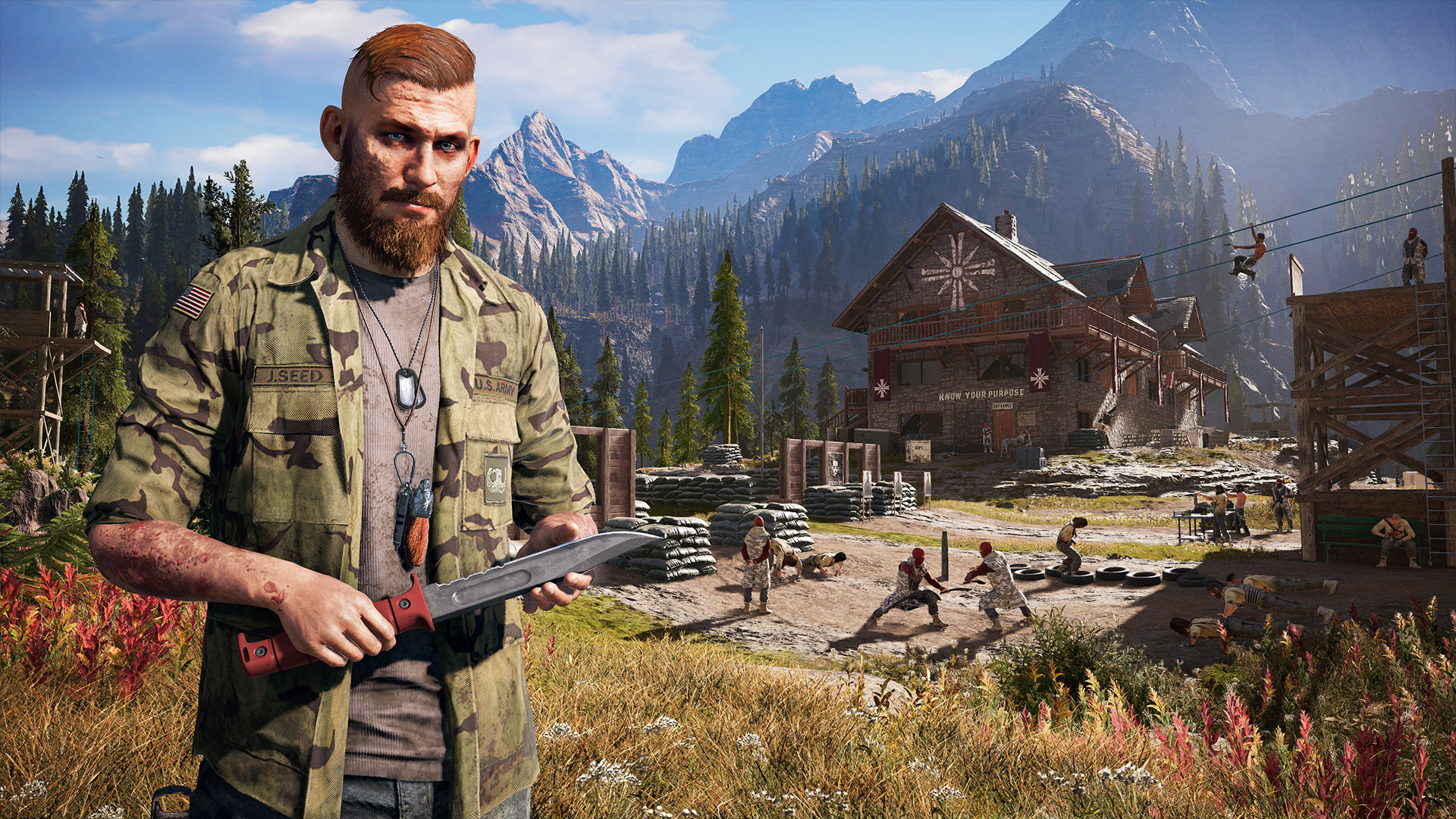 You're on a mission to take down an overly zealous cult that's forced its way of thinking on the state of Montana. That's the basic premise of Far Cry 5 and the rest of the game is just as interesting.  This First-person open world shooter is one that you'll want to own if you have an Xbox One. Everything about the game's environments feel so alive as you can interact with just about anything. And the fact that it has one of the most aggressive gameplay in the franchise is what makes it that much more fun. So grab yourself a copy of the title and join in on the gun-blazing action.
A Way Out
If one were to personify the word "co-op multiplayer", then A Way Out would definitely be the name of the game. You play as either Leo or Vincent and both of you need to work together in order to break out of prison. What's great about the game is its heavy emphasis on teamwork as the main goal cannot be accomplished with one person alone. You need to have someone else play with you as there's no way this game will allow you to go at it solo. With its very intriguing storyline and exciting action sequences, there's no doubt that you'll hesitate to put the game down just because of how much fun you'll be having.
Are there any other games that deserve to be on this list? Leave a comment below to give your thoughts!