Role-playing games have always brought compelling experiences, characters you get to develop in the hours you spent during your entire playthrough. These are games that make you commit to almost endless hours of content, and numerous adventures to take. However, in this day and age, RPGs tend to force itself to become an "RPG" or it has difficulty finding itself how to be one. And in order for it to be recognized as a solid RPG title, it needs to stand out, hook players with either its story or gameplay.
A Knight's Quest, developed by Sky 9 Games and published by Curve Digital, is an open-world RPG that borrows a lot of elements from one of the most successful RPG franchises, The Legend of Zelda.
The story focuses on Rusty, an individual deemed to be the annoyance of his kingdom. While he's definitely an enthusiastic person, it can't be help but put him in the spotlight for putting his kingdom at risk. In his adventures, Rusty managed to gain the "spirit powers". He is then given help by his companion, Valy, who's intelligent among the two, to save his kingdom from the brink of destruction. As Rusty, you start off with a wooden sword and shield until you progress deeper into the game to get more powerful weapons.
A Knight's Quest is set in the medieval period with a modern touch into it. You can see that Rusty wears headphones to keep his communication with Valy constant. Aside from the headphones, Rusty also has a metal arm. You'll notice that Rusty kind of gives a certain vibe with the way he talks throughout the entire game.
Even though the gameplay aspect of A Knight's Quest is pretty standard, its plot is actually impressive. It keeps the the pace very natural and the developers managed to keep the balance between the serious aspects of its story direction and the humorous parts. You have the main quests to take to finish the story, and there are some optional side objects you can take from the people in the kingdom. Taking these optional quests does give you rewards that gives you an edge in battles. So if I were to give you tips, better to put some time in taking these side quests before the main one to put yourself into an advantageous spot.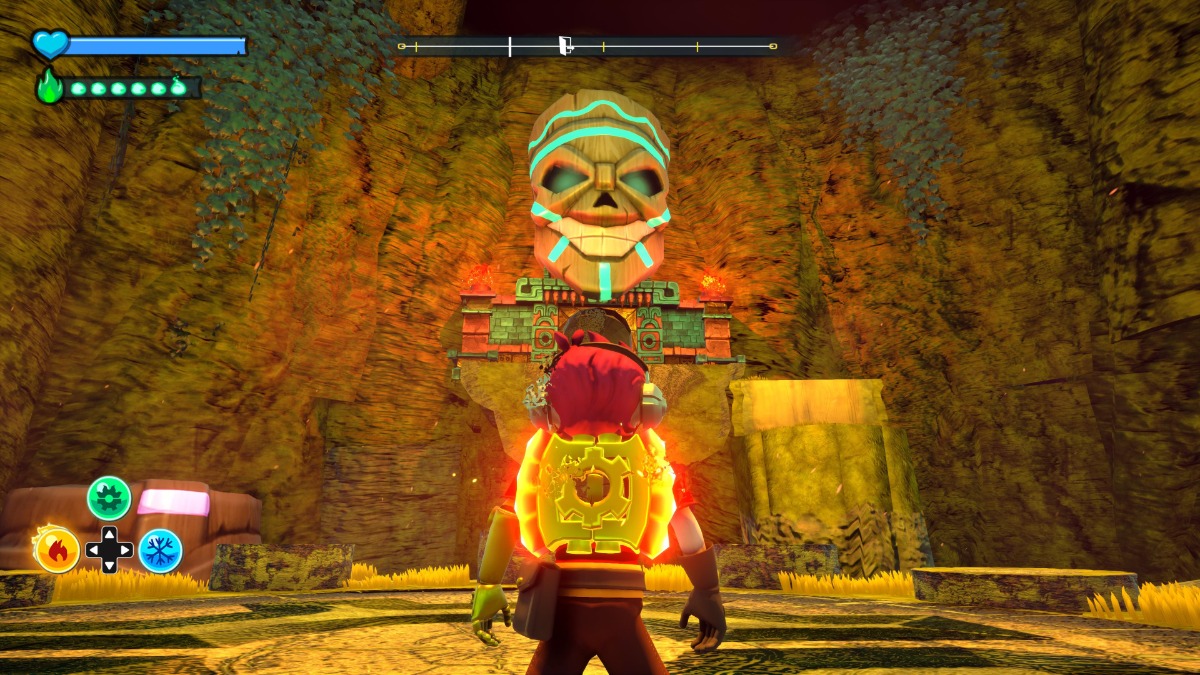 I only have a few gripes about the game. This includes some repetitive dialogue that Rusty makes when he jumps and take damage. While this isn't entirely a big issue, it's something I've noticed when I was playing. Aside from that, the game has this inconsistency when taking environmental damage. Let's take this one for example, a torch can chip off a part of your health but there isn't any fall damage, this makes it kind of erratic throughout my experience.
A Knight's Quest tries its best to give you the experience you need, it follows the trail of The Legend of Zelda and this can't be helped as there are numerous aspects of the game that are obviously inspired. Even though there were minor issues I had to point out, the plot direction is something I loved and it made the adventure an enjoyable experience. At first I was beginning to feel wary about the game, but it changed after a few more hours in. Fans of the genre will certainly like A Knight's Quest.
A Knight's Quest – Review
Score Definition
When the issues of a game are rolled and stomped by its greatness, then it's something to invest on if you have some spare.
Pros
Solid combat and gameplay mechanics
Upbeat Soundtrack
Well-paced Story and Direction
Heavily Inspired by The Legend of Zelda
Cons
Repetitive Reactions/Dialogue
Inconsistent Environmental Damage