Game company Bandai Namco Entertainment is celebrating the anniversary of the franchise Ace Combat and the Project Aces team reveals a package of new aircraft skins and emblems for players of Ace Combat 7: Skies Unknown.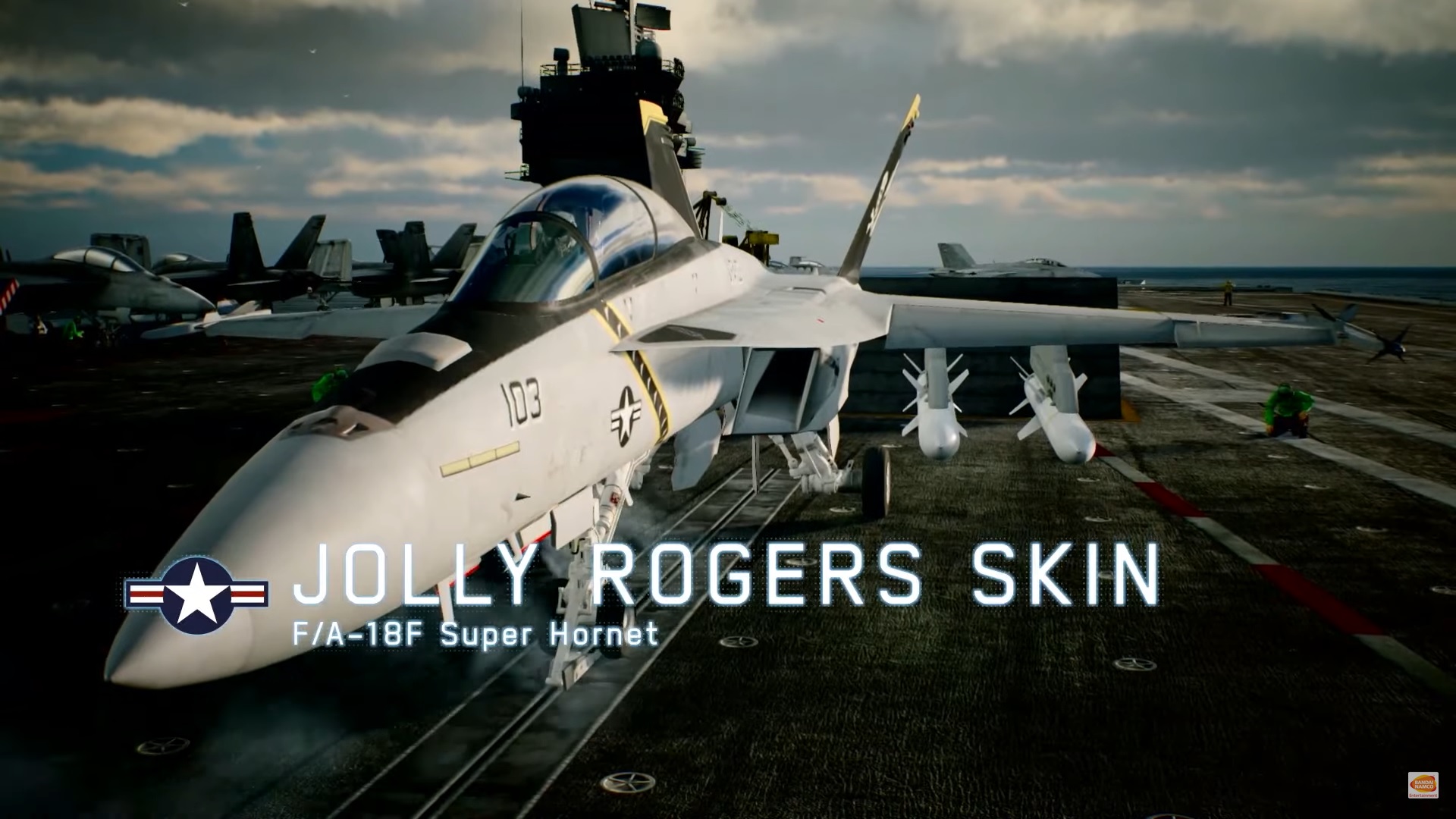 The package will be available as a game update coming on Aug. 20. It will include aircraft skins highlighting iconic fighters from the US Navy and US Marine Corps aerial arsenal. These are:
5 New Aircraft Skins
F/A-18F Jolly Rogers Skin
F/A-18F Red Devils Skin
F-14D Jolly Rogers Skin
F-16C Patriot Skin
F-15C Patriot Skin
3 New Emblems
United States
United States (Low-Vis)
United States (Low-Vis, Alt)
Ace Combat 7: Skies Unknown is available now in the Americas for the PlayStation 4, Xbox One, and PC via Steam.
Source: Press Release
Check out the trailer here: