Game publisher EA and developer Respawn Entertainment has announced the return of Fight or Fright event for video game Apex Legends.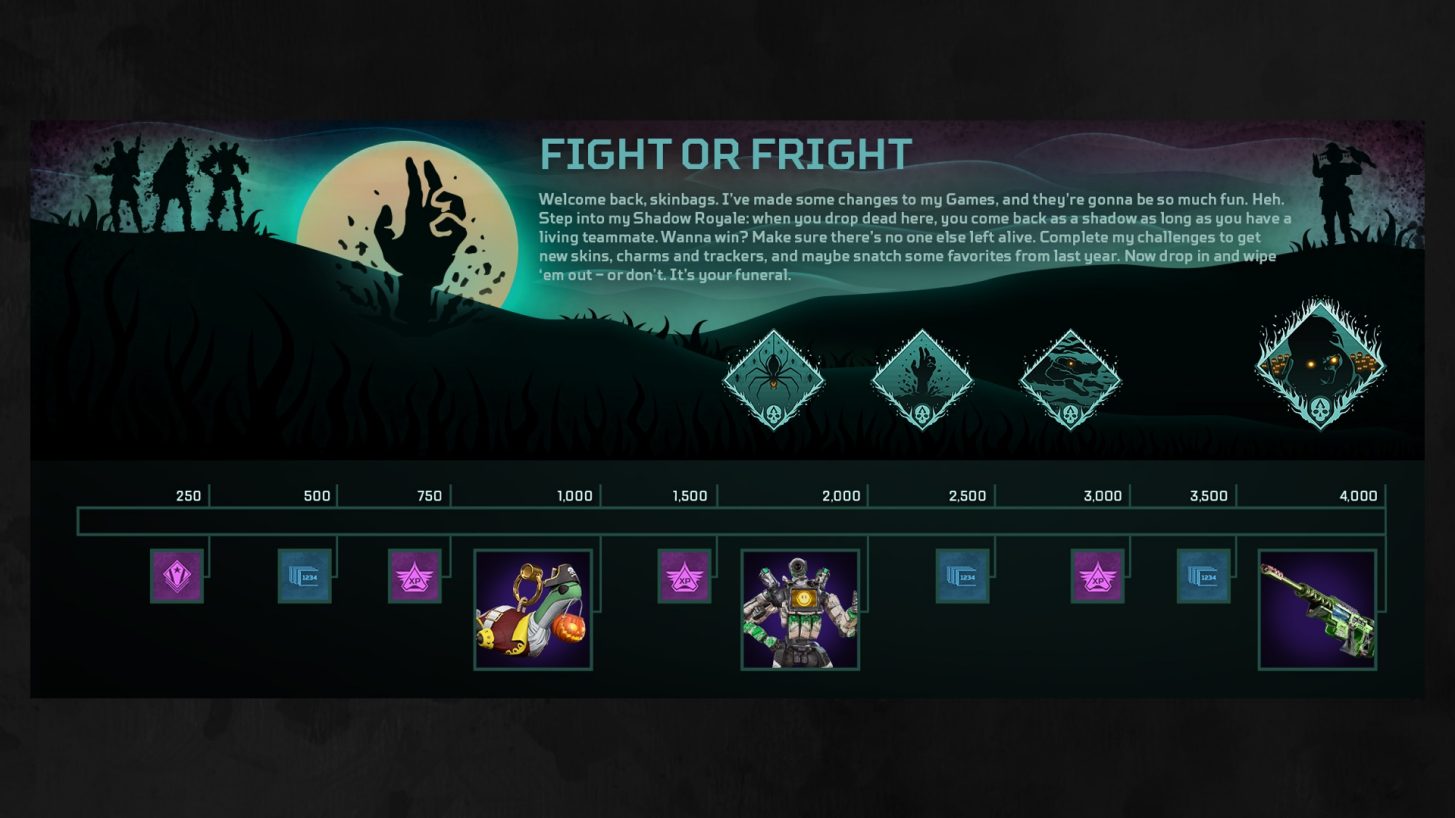 The Fight or Fright event will offer the Shadow Royale LTM, spooky challenges, and freaky rewards starting October 22 until November 3.
The Shadow Royale LTM on Kings Canyon After Dark will be an interesting mode to try out as fallen squadmates will return as Shadows with super speed. Players will have to be wise with their strategies in this mode and keep their revives securely to keep the rest of their squad alive. If they complete challenges, they will get haunting free rewards. Visit the store for new and rethemed classic Halloween cosmetics.
There will be returning and reimagined skins from last year like the Sweet Dreams Caustic and Wicked Harvest Bloodhound. There are also new skins for Loba and Revenant. Aside from that, all 24 of last years' Fight or Fright items will be available through shop bundles or shop offers. The shop rotates weekly, so better check it often.
This year's Fight or Fright event will have a prize track as well. It will contain all-new exclusive rewards to unlock.
The Shadow Royale LTM is a mode where players will be put in an alternate dimension and Revenants runs the Apex Games. It is like any other trios match, but when players die they will be raised from the dead in a powerful Shadow Form to exact vengeance on their killers and help carry the squad to victory. They will have a brutal melee attack, enhanced mobility, and super speed.
Apex Legends is now available for free on Xbox One, PlayStation 4, and PC via Origin.
Source: Official Website
Here's the trailer: