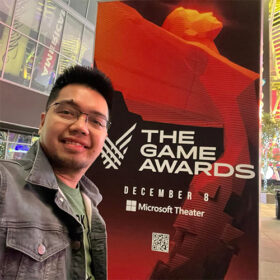 Position
Founder, Chief Editor
I always consider Modern Warfare as Call of Duty's highest benchmark of the franchise in terms of quality with its...
It's finally here. Rockstar Games, known for the Grand Theft Auto franchise, has recently announced that early in December 2023,...
In Sony's history, a re-release of a newer, slimmer variant of its PlayStation console also means an improvement in power...
Call of Duty: Modern Warfare 3 is gearing up for its global deployment, promising an explosive continuation of the gripping...
NACON launched RoboCop: Rogue City today; now available on PS5, Xbox Series X|S, and PC. Developed by Teyon and released...
Saber Interactive is excited to reveal the next major content installment for World War Z: Aftermath, the ultimate co-op zombie...
Just a little while ago, Bandai Namco Entertainment officially shared a new gameplay video that showcases its upcoming game, Little...
Running through lush, vibrant forests teeming with flora and fauna is a magical experience like no other. If you've been...