The Nintendo Switch came out with a bang, when it released last year on the 3rd of March, 2017. Although the launch title selection was lacking severely, The Legend of Zelda: Breath of the Wild was enough to keep it afloat and ever present within the mindshare of consumers. Since then, it has gone onto being the fastest selling console of all time, which is all thanks to a stellar first year. It managed to beat out the PS4 and Xbox One's units sold within their first year, and even slaughtered the phenomenon known as the Wii by 800,000 units.
As of June 30, 2018, the Nintendo Switch has officially sold 19.67 million units worldwide. In comparison, it's predecessor — the Nintendo Wii U — has only sold 13.56 million units since it came out in 2012. The Nintendo Switch is a success and is doing well for the Japanese video game titan. But with all this success and redemption from the Wii U, can the hybrid console keep it up, or will it taper off and burn itself out before even reaching the finish line?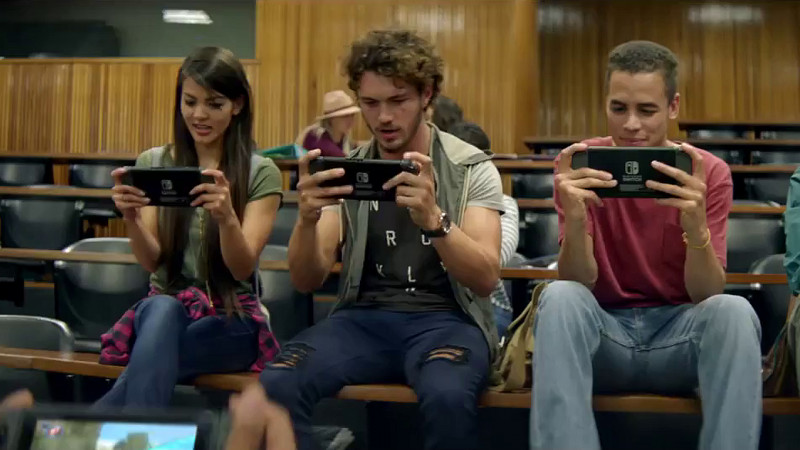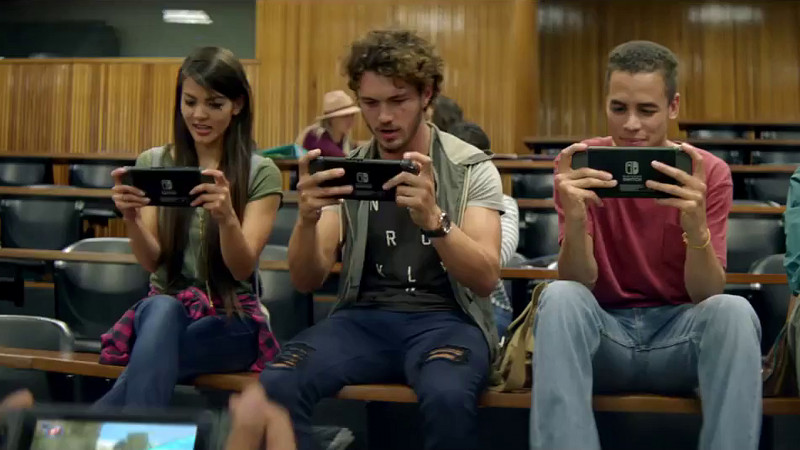 You can account the Switch's success to a great marketing strategy, and, of course, a stellar library of games. Nintendo learned from the mistakes of the Wii U, given it's poor choice of name to confusing advertisements, where a lot of consumers confused the Wii U to a tablet add-on for the original Wii. Luckily, Nintendo's strategy has been all show and no talk, they just let the console speak for itself. A thirty second commercial is more than enough to convey the idea of what the Switch is and what it can do. And that message grabbed consumers by storm, which, in part, resulted in the more than 19 million units you see today.
A clean and easy to under marketing strategy is great and all, but everyone knows by now what a Switch is and what it can do. The real coal to keep the Nintendo Switch's fire burning are its games. So far, Nintendo have been on a steady release schedule, in terms of exclusives, since the console's debut. In 2017, the Switch had Breath of the Wild in March, Mario Kart 8 Deluxe in April, Arms in June, Splatoon 2 in July, Mario + Rabbids: Kingdom Battle in August, Pokken Tournament Dx  in September, Fire Emblem Warriors and Super Mario Odyssey in October, and finally Xenoblade Chronicles 2 in December.
[wp_ad_camp_1]
As for 2018, the Switch got Bayonetta 1 + Bayonetta 2 in February, Kirby Star Allies in March, the Nintendo Labo add-ons and games in April, Donkey Kong: Tropical Freeze and Hyrule Warriors: Definitive Edition in May, Sushi Striker: The Way of Sushido and Mario Tennis Aces in June, and lastly, Captain Toad: Treasure Tracker and Octopath Traveller in July.
As you can see, it's pretty undeniable that 2017 was a bigger year for Switch software compared to what we have in 2018 so far. Although there are a couple Wii U re-releases in 2017, majority of the Wii U ports have been released this year. There's nothing wrong with that, of course. The more people that can experience the underrated library of the Wii U, the better. However, Nintendo have got to actually bring in the big guns, such as Metroid, Animal Crossing, Starfox, F-Zero, and so on, if they want to keep consumers, especially gamers', interests piqued.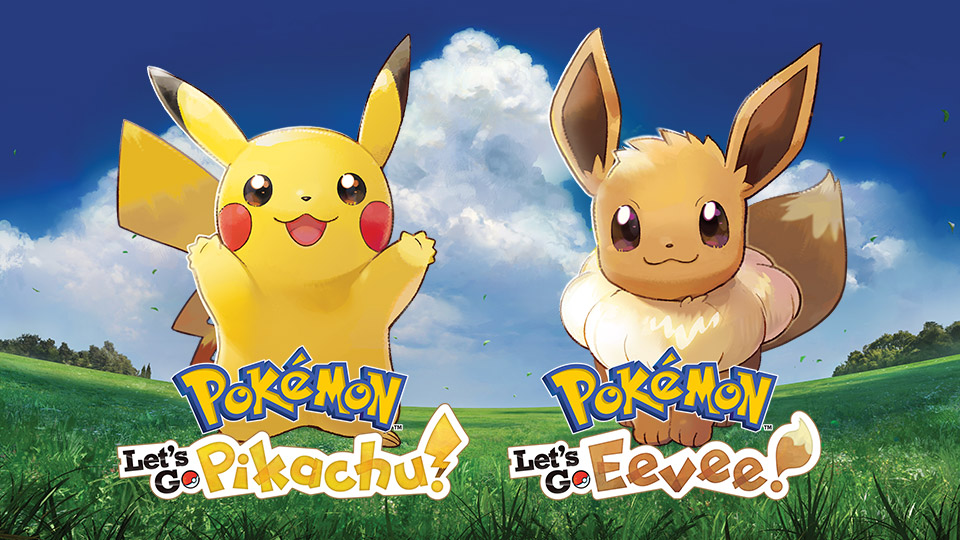 From here on out, there are only a few exclusive titles to look forward to for the Switch. Although, there's Smash Bros. Ultimate coming out in December, that's still four months away. In between then and now, we'll be getting Super Mario Party, which, in terms of series history, hasn't got a great track record. And Pokémon Let's Go Evee/Pikachu, that aren't part of the main rpg series, but a faux remake of Pokémon Yellow, which will be releasing in November.  What's worrying, and alarming, here is the situation of the two Pokémon games, which are a part of Nintendo's biggest selling franchise.
When the two games were announced back in May, pre-orders shot to the top, with the Pikachu version of the game reaching the top 1 spot on Amazon U.S., while the Evee version at number 3. However, recently the bundles for the games with the Poké Ball Plus accessory have dipped significantly, crashing all the way below the top 50, while the standard editions are even lower. In comparison, the previous Pokémon games — Pokémon Sun/Moon on Nintendo 3DS — averaged way higher, even until release. As Pokémon is Nintendo's biggest franchise, could this be a sign that perhaps the hybrid console has begun to lose some steam?
Nintendo Switch's 2018 year is looking to be not such a great follow-up year, when comparing it to 2017. Last year saw two big heavy hitters, this year, however, we arguably only have one. Of course, we're still just past the halfway mark for the year, and the tides could change for the two Pokémon Switch games. It's undeniable though that the numbers dipping will affect the Switch's momentum going forward. It'll be interesting to see how Nintendo is going to keep the console in the mindshare of people in the coming months, especially this holiday season. With stiff competition, such as PS4s and Xbox Ones getting cheaper and cheaper, Nintendo is going to have to buckle up and fire on all cylinders if they wish to compete.
[wp_ad_camp_1]