Diablo 2 Resurrected just launched and already some players are having some problems with it. There have been some who have experienced issues like the game "doesn't start" and "failed to enter game" and unfortunately there is still no fix from Blizzard.
So here is how to fix the Diablo 2 Resurrected 'doesn't start' and 'failed to enter game' issues until the developers find a permanent solution.
Diablo 2 Resurrected This Game is No Longer Available to Join Issue Fix
Some players have encountered the Failed to Enter game issue recently when playing co-op with friends. It is usually with this message: This character is already in a game on the server. Please try again. There are currently workarounds for this since Blizzard has not made any official fixes yet.
This issue is actually a server-related problem. The issue comes from the servers from Blizzard that could not handle the amount of players joining in. There are too many nostalgic fans having cooperative gameplay that the capacity is now full and could not handle others. The developers are currently making upgrades to the servers so you will have to wait for them to announce its success.
Since this is a problem from the side of the servers, there is nothing you can do on your end, unfortunately. This includes restarting the game again, verifying game files, or restarting the router. You will have to wait for the upgrades to be completed at a later time.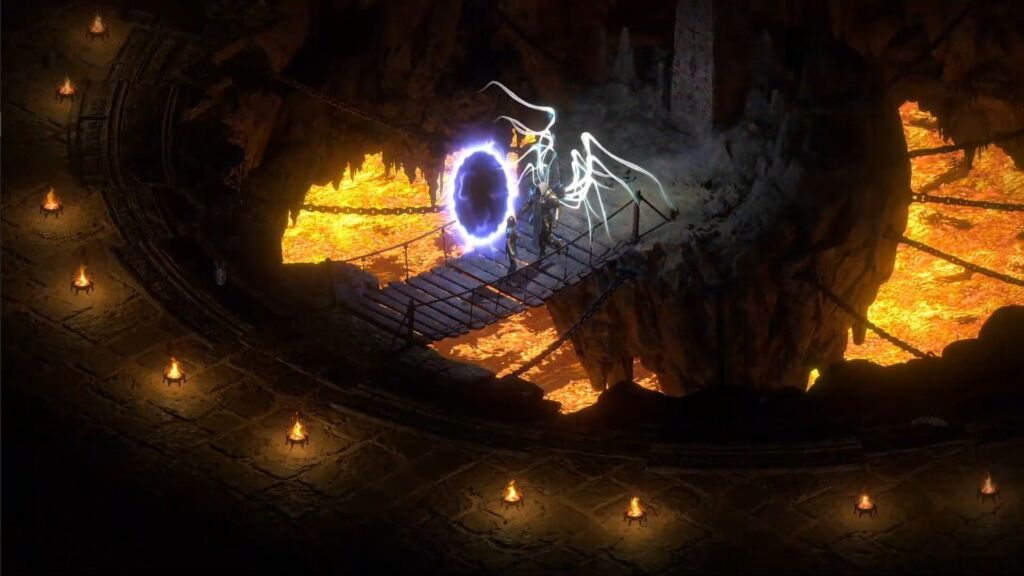 Some Reddit users report that they have been having the same problem on PS4. "I had 3 characters," one user stated and saying that one of his friends started a new character too. "My 2 were too high level so I had him uncheck level restrictions but for some reason always said the same thing." Some tried restarting the game, which helped them, but others were not as lucky.
Another user attested that they had the same issues on Xbox. "3 people trying to join up, but at least one person was always getting an error message and not joining," he said. "Everyone tried resetting consoles at different times. Then finally everyone tried closing out the game on the Xbox menu, and then all started up the game at the same time and all joined up finally. (An Xbox One, Xbox One S, and an Xbox Series X.)"
Restarting the game seems to work, but it is not a foolproof method. It sometimes works and sometimes fails.
Diablo 2 Resurrected Doesn't Start Issue Fix
Another issue that has come up while playing Diablo 2 Resurrected is when they could not even launch it. This has happened a lot to the PC version according to many players who got affected. According to reports, they have downloaded the full game and installed it with the blue Play button showing up. When they click the button, they say nothing happens at all as if the button was a dud.
What happens is that when the player presses the Play button, the screen should switch to "launching" and then "now playing", but for them, nothing happens. This is actually a simple glitch that happens from time to time, a strange bug that for some reason appears to some players. It is not some big issue though, it is something in the UI, some suspect.
Here is a workaround that easily solves the problem even if it will come back. First, you log out from the Battle.net account you logged in to the launcher. After that, turn off the launcher itself by manually exiting it. Wait for a bit and then restart the launcher and log in again with your account. Look for the game and it should fix the issue now. It works most of the time and needs a few repeats if the issue comes back the second time.
Some say this is actually some old entry in the registry that the beta left behind. They suggest clearing that up and run the game again. It should make it run smoothly this time.
Note that this does not happen on the PS4, PS5, Nintendo Switch, Xbox One, and Xbox Series X/S consoles. Only the PC has this problem.
For our full complete review, check it out here.
Diablo 2 Resurrected is now available on PC, PS4, PS5, Xbox One, Xbox Series X/S, and Nintendo Switch.