Epic Games Store has recently started its own Halloween event with a big sale of its popular titles.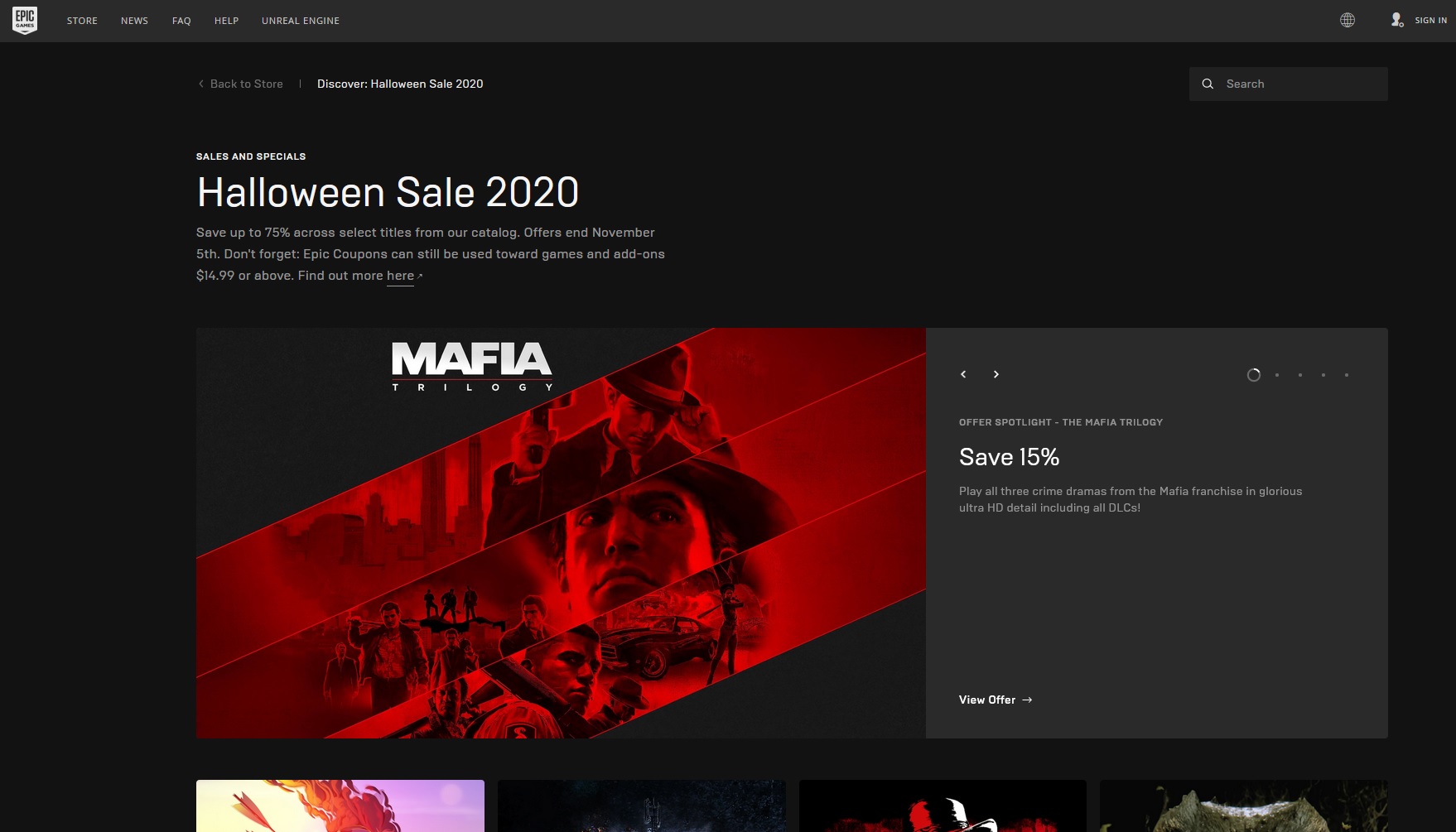 Several popular titles have big discounts right now with the Halloween Sale that Epic Games has set up on their online retail platform. Here are some of the games that account holders might want to get:
Dead Cells – $5.99
World War Z GOTY – $7.19
Red Dead Redemption 2 – $30.14
Mortal Shell – $14.56
Crysis Remastered – $7.79
Borderlands 3 – $22.49
Control Ultimate Edition – $11.19
Remnant: From the Ashes – $8.99
Mafia: Trilogy – $38.24
Sid Meier's Civilization VI – $10.49
Hades – $8.79
…. And many more. Also all Epic Coupons that were not used last time can now be used today on games and add-ons with price $14.99 or above. Better get them now with these very low prices.
Source: Epic Games Store