There were a lot of speculations that a representative, if not Hideo Kojima himself, would be visiting this year's Esports & Gaming Summit. The event is held at the SMX Convention Center in Manila, Mall of Asia Complex, Pasay City. It was announced last June 13 that Kojima Productions is going to exhibit at ESGS 2018.
A lot of hopeful fans wished… wishes, that there would still be more in store than a booth selling Hideo Kojima merchandise. It is currently Day 3 in ESGS, and the booth is no longer as crowded as it was in Day 1. Presumably, it's the last day of the event, and the booth is just basically selling the remaining stocks left for the Hideo Kojima merchandise that they are selling. I visited the booth this morning and most of the good stuff are gone.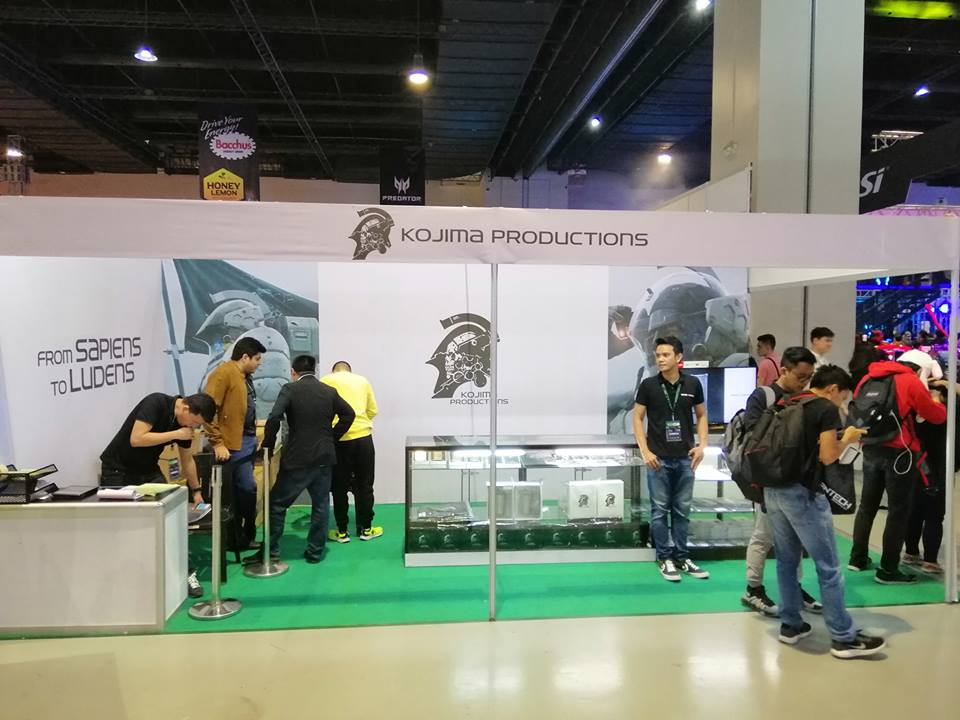 Sirus Gaming was an early bird customer during Day 1. We were actually customer #1 since the booth representative was nice enough to accommodate us even if they were still closed. We got ourselves a couple of goodies: the Kojima Productions Merch Box, a couple of keychains, an a small Ludens Nendoroid.
When we asked the booth representative on Day 1, we were given a hint that they had a "special guest" but that it was a "surprise" as to whom. We got our answers on Day 2, and nope, it wasn't Hideo Kojima. (So no autographs for the fanboys!) It was however, important people from Square Enix, Shinji Hashimoto and Toshifumi Nabeshima, the Producer and Director of Left Alive. It was confirmed during their stage presentation that they were partnered up with the Hideo Kojima Productions booth. We were in for a treat, I could probably say that it was a first for ESGS. However, up to this time, we still got friends asking, "hey, did you by any chance know who the special guest in Hideo Kojima booth is?". I mean, well, the day isn't over yet… who knows? 😉
[wp_ad_camp_1]