TiGames Business Development Yang Xiang recently introduced the upcoming indie dieselpunk-style action adventure video game F.I.S.T: Forge In Shadow Torch.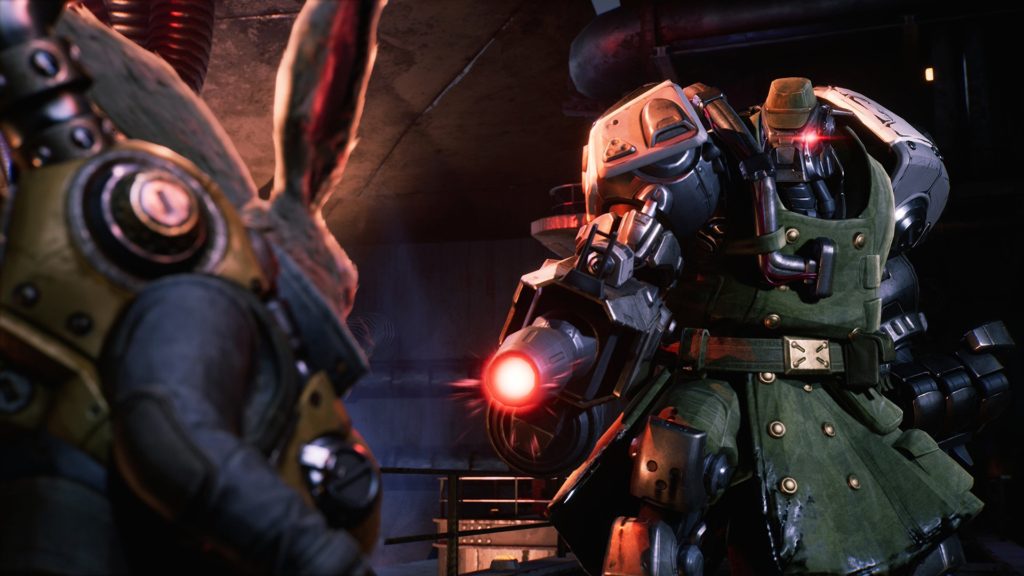 The upcoming action platformer video game features an anthropomorphic battle-hardened bunny that wields a huge, weaponized metal fist. This is the studio's answer to making a game with a different take and a fresh experience for players.
The game will be set in an original world where animals fight back against a machine invasion. The hero that emerges from this long battle is Rayton, the battle veteran bunny who has spent the last six years in hiding after his city was lost. One of his friends gets kidnapped by the Machine Legion, which is why he came out from hiding and plans to rescue his friend.
Compared to open world titles, the exploration platformer's areas are usually multiple interconnected rooms. Sometimes when traversing from one area to another can be jarring or feel out of place. According to Xiang, this erodes the cohesion of the gameplay. In order to fix that, they made the world feel real and every district is distinct, but feels to be part of a larger whole. When players explore from one room to another, players will see subtle yet increasing alterations in the background. This would feel the transition between each region feel wholly natural.
Torch City will be a place with lots of secrets to discover. Each secret will have its own platform or combat challenges, which will reward players with new upgrades or collectables if they complete it.
Players will get to try out three different weapons that Rayton wields in battle, which are the mechanized fist, drill, and whip. Each weapon will have its own unique features and combo chains. For the fist, it is a good all-rounder weapon with the easiest combo strings compared to the other two. The drill is slower, but it can deal a lot of damage against enemies. The whip is not that powerful, but it is the fastest weapon to use and has the furthest attack range.
There will be different kinds of enemies to face and each has its own unique abilities. They have unique appearances and a distinct combat pattern.
The game is a dieselpunk-themed world, which is quite fantastic and fascinating at the same time. It might not be that popular compared to cyberpunk and steampunk, but it has its perks. It might not be that obvious, but the game also has oriental-style architecture with inspiration from the industrial technology as well as military weapons of the interwar period.
The game is powered by the Unreal Engine 4. With the engine's physically based rendering with extremely detailed textures has perfectly captured the aesthetic the studio wanted. Even though the gameplay is 2D, the whole world of the game is rendered in 3D with beautiful background details.
The game will launch on PlayStation 4 soon.
Source: PlayStation Blog
Check out the story trailer here: