Some of you may remember Mini-Pufts as the bowel movement remnants of the Stay Puft Marshmallow Man in Ghostbusters. Well, they're not exactly the same as these guys in Fortnite are from Ghostbusters: Afterlife and you'll need to exterminate these little munchkins with a pickaxe all around Lazy Lake, Retail Row, and Sludgy Swamp.
To start the quest you'll need to talk to the Ghostbusters Containment Specialist who can be found at Camp Cod, which is a small island in the southeastern part of the map. He's inside a barn near the house on the hill. You'll need to have first done the quest with the specialist wherein you place Seismographs in Catty Corner and Misty Meadows.
Where to Find Mini-Pufts in Fortnite?
Lazy Lake Mini-Pufts
Lazy Lake's Mini-Pufts can be found in the southeastern part of the area. Just look for a nice mansion and go to its backyard to find some Mini-Pufts just doing whatever they want with the grill, the sink, and a gas can. There are 5 here just waiting to be exterminated by you or whoever it is that exterminated you before you get to them.
Retail Row Mini-Pufts
Retail Row's Mini-Pufts can be found in a bookstore in the eastern part of the area. They'll be waiting for your pickaxe by the counter area with one of them hiding at a nearby bookshelf. 5 Mini-Pufts are awaiting your pickaxe here.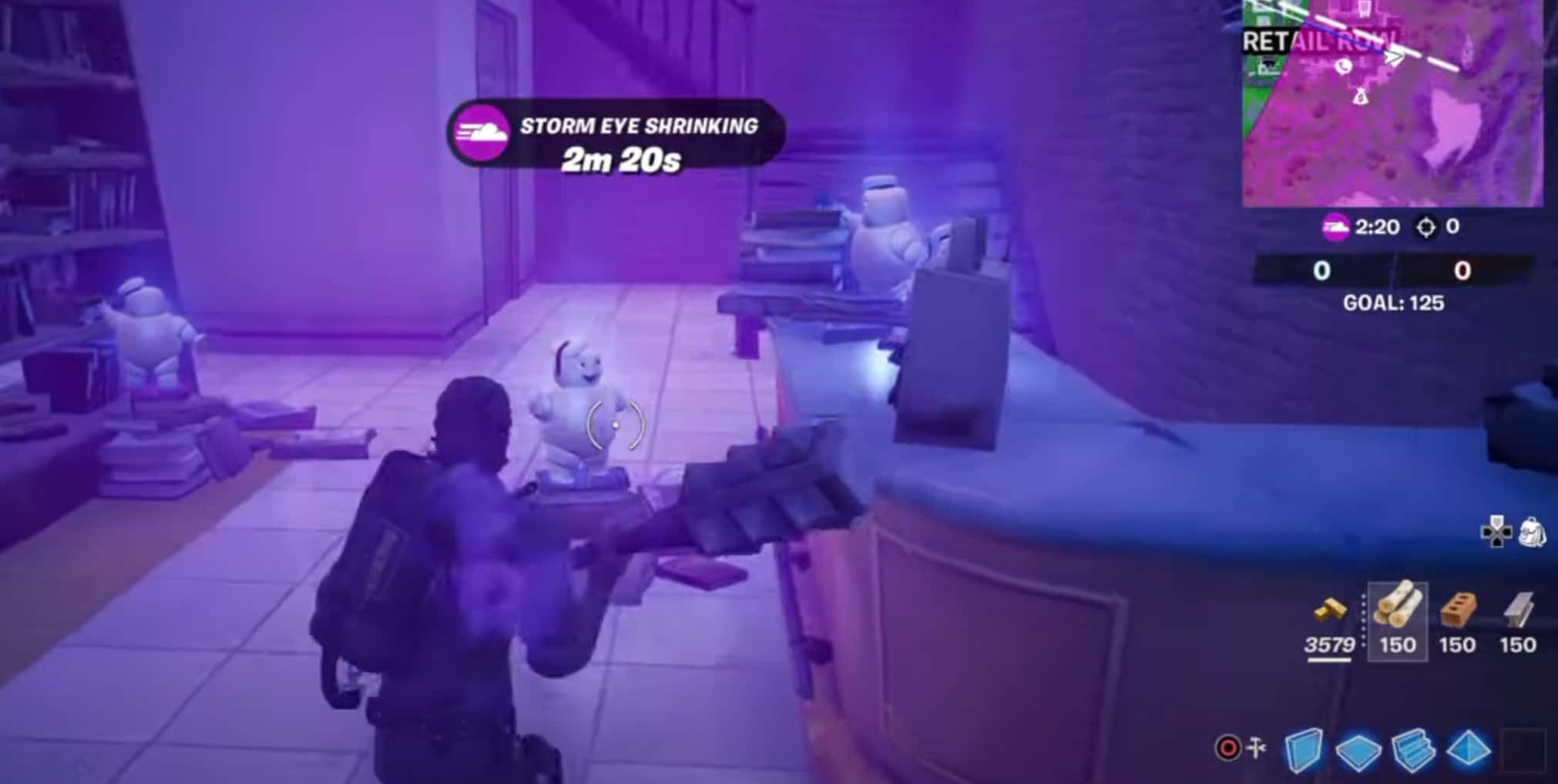 Sludgy Swamp Mini-Pufts
Sludgy Swamp's Mini-Pufts are located on the 2nd floor of a red brick building in the south part of the area. The Mini-Pufts are just messing around with the juice pipes. 5 Mini-Pufts are waiting just like the other areas.
How to Destroy Mini-Pufts With a Pickaxe?
The mischievous little ghosts that are causing all sorts of havoc in the areas of Lazy Lake, Sludgy Swamp, and Retail Row must be stopped by you, the Fortnite ghostbuster. Only you and your trusty pickaxe can save the day. In order to destroy them, all you need to do is equip the pickaxe and hit enough of them. There are five in each location and all you really need is just the extermination of three.
Need some more Fortnitemares guide? You can check out our guide on Ariana Grande's Monster Hunting, collect Candy, and many more here.