Game publisher Sony Interactive Entertainment and developer Sucker Punch Productions just revealed the full trailer of upcoming and most anticipated video game Ghost of Tsushima at The Game Awards 2019.
Ghost of Tsushima official release window
The full trailer featured tons of cutscenes and some gameplay, but the most important part that was shown was at the end. It finally revealed the official release window, which will be this coming summer 2020.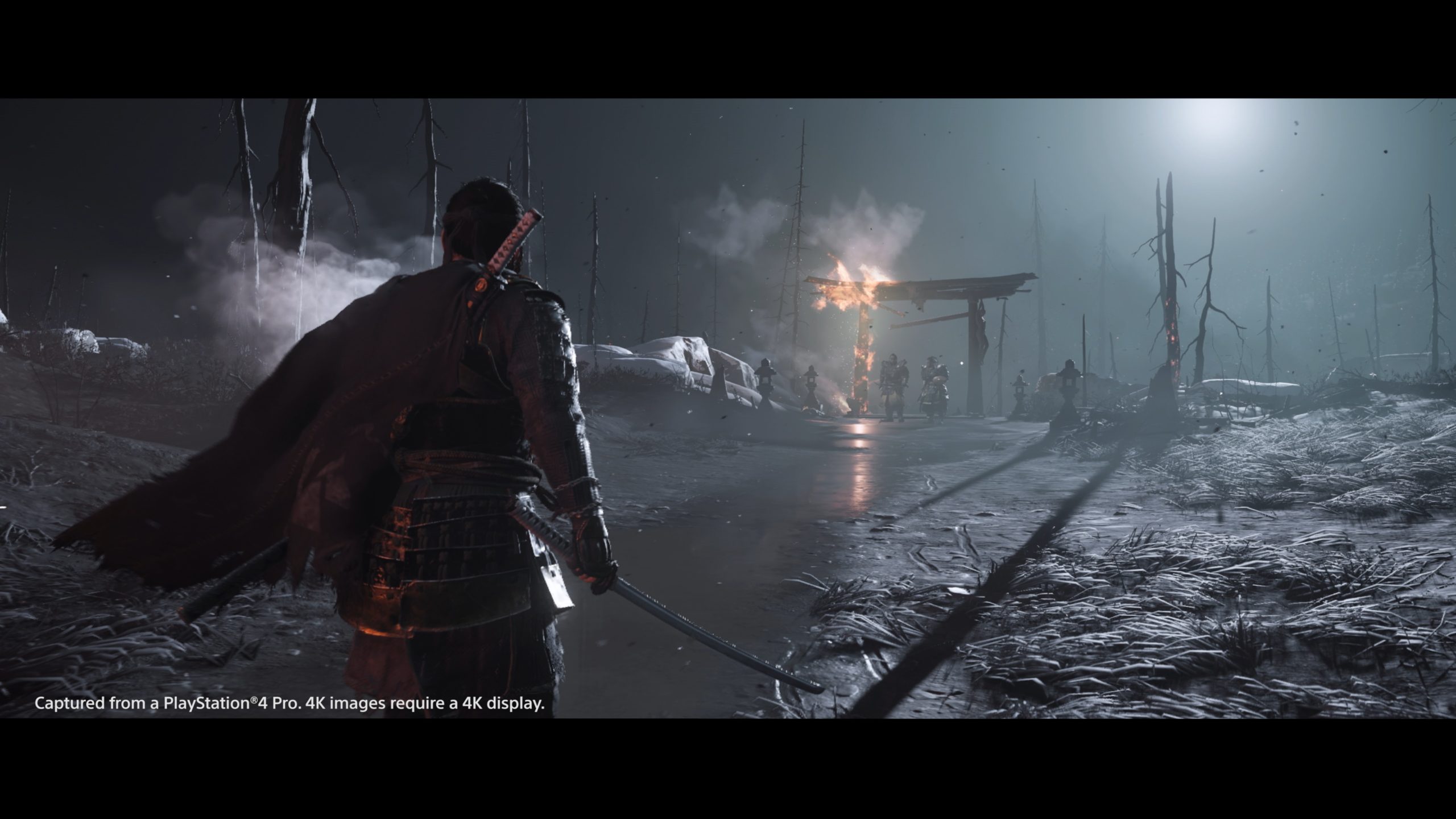 Check out the overview here:
In 1274, the fearsome Mongol Empire invades the Japanese island of Tsushima and slaughters its legendary samurai defenders. Jin Sakai is one of the last survivors of a noble samurai clan. To combat his overwhelming foes, he must pioneer deadly new fighting techniques–the way of The Ghost–and wage an unconventional war for the people of Japan.
Check out the latest details via PlayStation Blog:
Today, we debuted a brand-new trailer that delves deeper into the identity our hero is forced to adopt in order to save his home: The Ghost. While Jin starts our game as a samurai, he'll learn skills and adopt tactics that are decidedly not samurai-like, and you can get a small taste in the footage we revealed today. In the months ahead, we'll share more about Jin, the threats he faces, the allies that help him along his journey, and what he'll have to give up to become this new kind of warrior.
As I mentioned, Ghost of Tsushima is huge—the biggest game Sucker Punch has ever made by a wide margin. Our trailer includes some quick glimpses of the vibrant, diverse open world you'll get to explore, but we've barely scratched the surface.
I'm also happy to reveal our box art today, featuring Jin in his Ghost armor as a growing storm looms behind him. You can also get a peek at some of the gear and upgrades Jin will acquire throughout his journey, which we'll share many more details about next year.
The game will launch exclusively on PlayStation 4.
Check out the full trailer here: