Ghost of Tsushima: Director's Cut wasn't exactly greeted with much fan fair upon its announcement. Fans were understandable annoyed upon finding out that they had to pay an extra $9.99 to upgrade from the PS4 version of Director's Cut to the PS5 version. Worse still, if you already own the base game and you want to upgrade to the Director's Cut on the PS5, you needed to pay and extra $29.99 for it. However, that did not seem to matter in the end because starting from its August launch, sales of the game sky rocketed to the #2 spot in the highest selling games list for that month. For context, it was holding the #110 spot on the list last July. I guess if you do a proper lip-sync job of the game's Japanese dub, they will buy it without hesitation.
NDP group analyst Matt Piscatella cited the launch of Ghost of Tsushima Director's Cut for PS5 and PS4 was the driving force behind the change.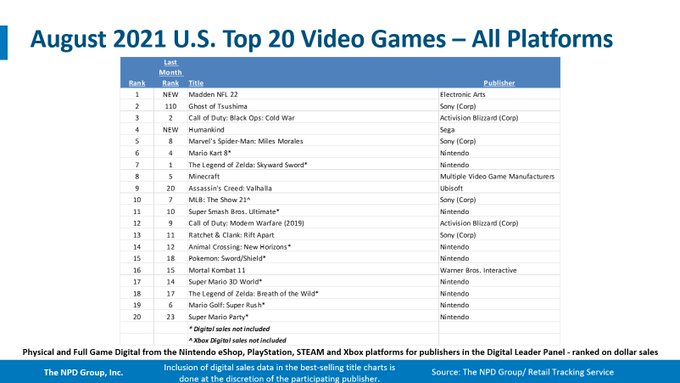 After being so loyal to Sony for so many years, it's nice to see Sucker Punch make a comeback to their glory days when they were best known for Sly Cooper and the Infamous series. Also, it makes the fact that the lead developers were named permanent tourism ambassadors for the island earlier this year all the better.
But I will have to say though, because of the success of Sony's Director's Cut project, it would seem likely that we will be getting more games like Ghosts of Tsushima in the foreseeable future. To be absolutely sure of this happening, in my opinion, will hinge on the reception of Death's Stranding own Director's Cut. Should that game see the same level of success GoT had, there's no doubt that SIE will see this strategy used more and more on its exclusives.
If we get the same amount of new content as Ghost of Tsushima got (and possibly Death Stranding), it might not be the worst thing to happen in the history of ever. We'll just have to wait and see.