The LEGO franchise will never be out of fresh ideas. With all the Superhero films and games out there, why not try something else for a change, and play as a villain this time, right? Nope, not an anti-hero, but really a villain — whose goal is to obliterate the world and rid it of the good guys other villains. First, in the series, LEGO DC Super-Villains will give you (and a friend) the ability to play as a super-villain, unleashing mischievous antics and wreak havoc in an action-packed, hilarious story written in collaboration with DC Comics, released by Warner Bros. Interactive Entertainment.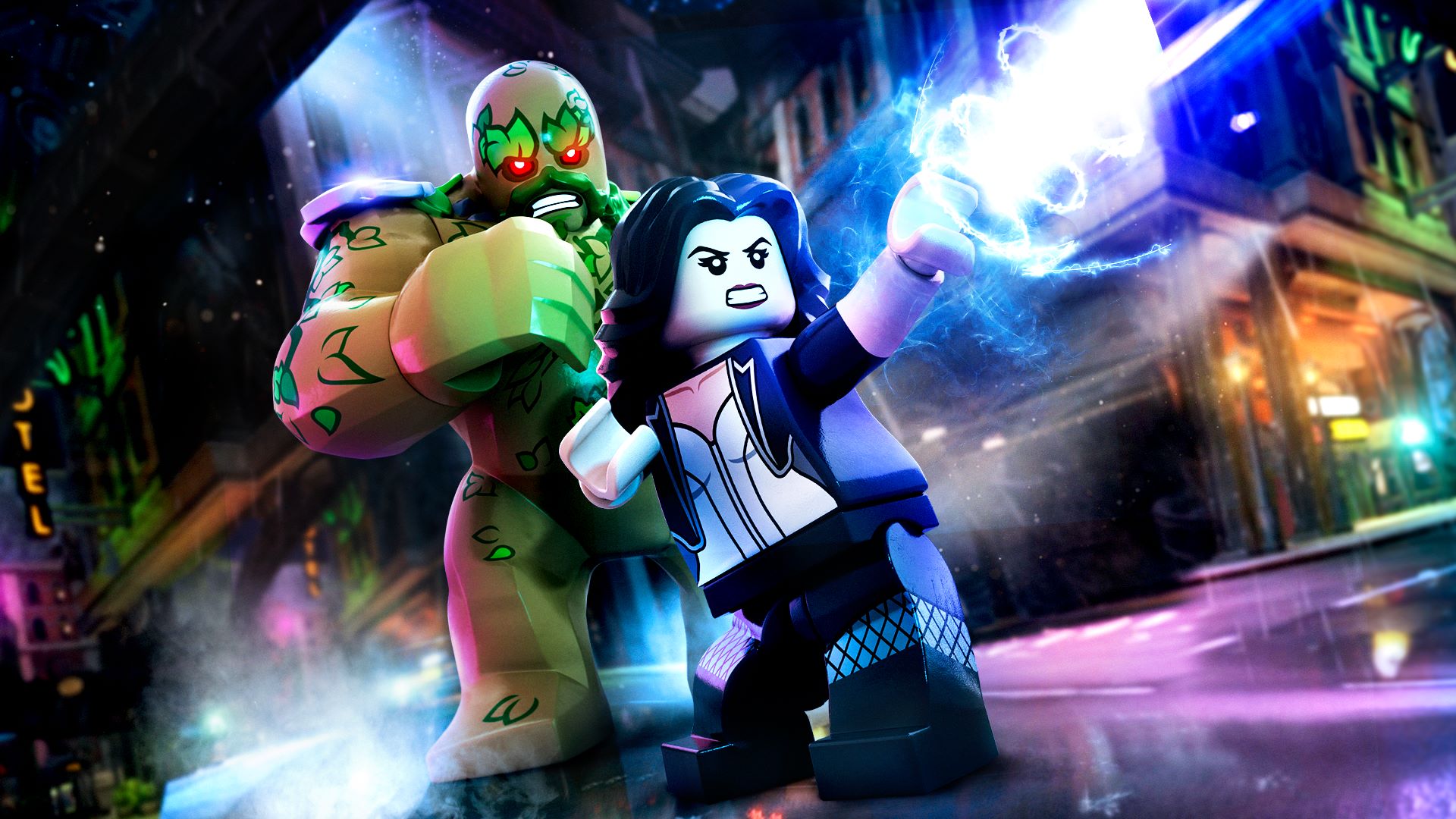 ---
Platforms: Microsoft Windows, PlayStation 4, Nintendo Switch, Xbox One
Developer: Traveller's Tales
Publisher: Warner Bros. Interactive Entertainment
Release Date: October 16, 2018
MSRP: $59.99
Review code provided by Warner Bros. Interactive Entertainment.
---
When this game was announced, we were told that we could play as The Joker, Harley Quinn and the other baddies in this game. Alas! The Suicide Squad…vs. the Injustice League? The story revolves around this complicated plot, and no, they actually went with a cooler name for the antagonist – Justice Syndicate. In this game the Justice League has gone missing they were replaced by a mysterious group of Justice League characters from a different dimension, Earth 3, the Justice Syndicate. The plot was predictable but what kept me playing was my interest in seeing all the characters, heroes and villains alike, and actually see how the ending goes. This is actually the first Lego video game to focus entirely on villains of the DC Universe, similar to the Lego Batman: The Videogame.
What I loved most about this game are the character creation and design. Unlike most LEGO games that I have played, this one allows me to do a lot of experimentation and dress the character up to my bidding. I had the option to dress her up like other villains, or completely reinvent her. And so my character did not have a cape to my liking, simply because I have heard that it's an occupational hazard. If you are worried that you'd be stuck with your own character, worry no more. You may also play (guess how many?) with the other 163 characters in the series. Yes. One hundred and sixty-three. And not only that, aside from modifying your character cosmetically, I strongly believe that the super(villain) powers that I endowed my character actually affected the gameplay.
Lego DC Super-Villains is an action-adventure game, with puzzle solving mechanics. Though the character selection is broad, the combat in LEGO DC Super-Villains is linear and repetitive. This is something the LEGO series never really improved on. All of the 163 characters look different but share the same basic moves and attacks. Well, this is understandable considering that they are all LEGO brick characters (except for morphed characters like venom-transformed Bane who looks larger and more, or, well, less angled!).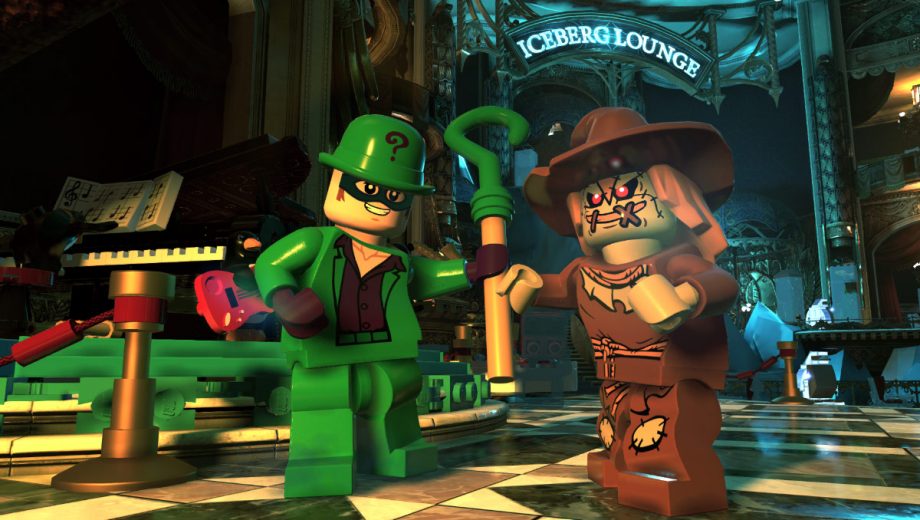 Dialogue is full of puns and humor. If LEGO humor is something that makes you laugh, you'll be gassy after playing an hour's worth of this game. Another notable thing in LEGO DC Super-Villains is the voice casting. Arthur Parsons, the Game Director said that the game has an "All-Star" voice cast, where he described his excitement on the game's cast as the best one that he has ever worked on in any Lego game that the company has ever done. I can certainly attest to this as well. You have Kevin Conroy as Batman, Mark Hamill as The Joker, and Tara Strong as Harley Quinn, from Batman: The Animated Series respectively, and in addition, you have Michael Ironside as Darkseid. He was the one who voiced Superman in the Animated Series and the Justice League.
As for replayability, LEGO DC Super-Villains is an open-world game with missions that you can complete while you explore both Metropolis and Gotham, not to mention the other iconic DC universe locations. There are also tons of collectibles and trophies.
One last notable thing about this game is the co-op. Since there isn't really a lot of couch multiplayer that PS4 owners can play nowadays, when it comes to couch co-op, the LEGO series will always be on top of the list. Co-op works great in this game just like in the previous LEGO franchises. And the best thing about this game is that you get to play with DC characters at the same time (fangasm).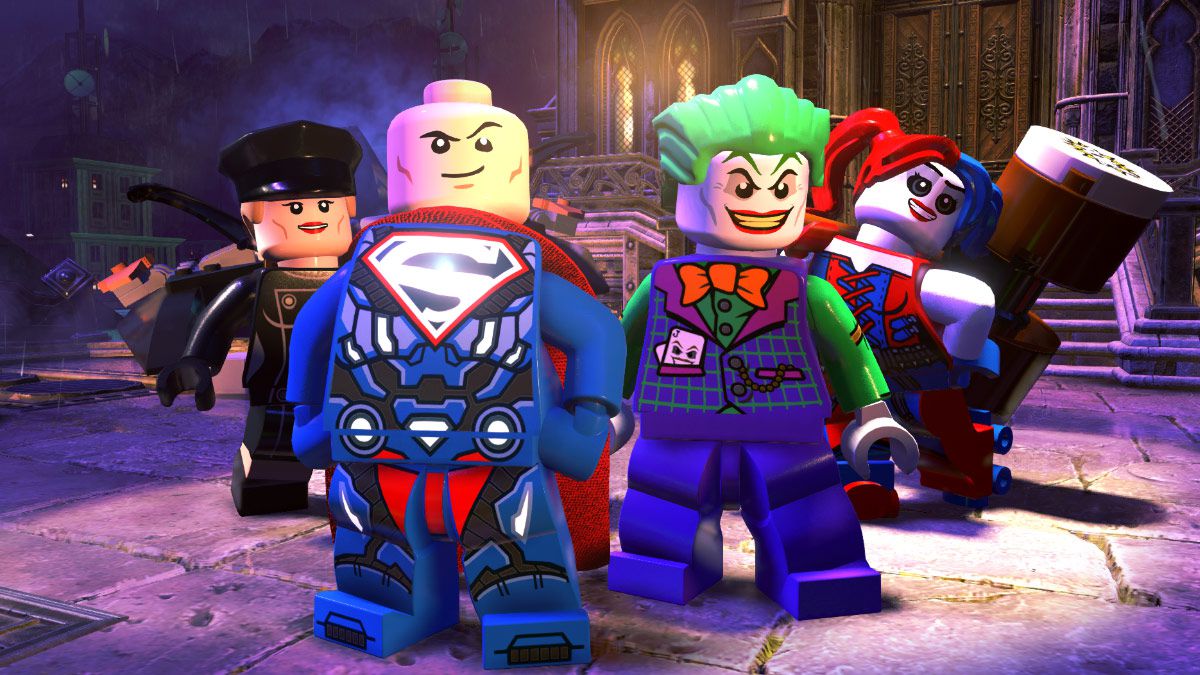 Score Definition
May it be the likes of Shadow of the Colossus or Metal Gear Solid, if it's quite there but not enough to push the boundaries, it's still an awesome game.
Pros
Kid-friendly
Great couch co-op
Massive list of playable characters
All-star voice cast
Cons
Linear and repetitive gameplay
Predictable plot