Game company Bandai Namco Entertainment America Inc. has revealed the pre-order bonuses for upcoming video game Mobile Suit Gundam Extreme VS. Maxiboost On.
Players will pre-order the game will get the playable Mobile Suit Gundam Barbatos Lupus Rex and access to Operator Sthesia Awar in another game: Mobile Suit Gundam Battle Operation 2. The open access period has alo started, which allows all players to play the game for up to 24 hours every weekend, but for those who got to pre-order the game, they will get an additional 24 hours for a total of 48 hours of open access each weekend.
Set in the globally iconic GUNDAM universe, MOBILE SUIT GUNDAM EXTREME VS. MAXIBOOST ON enables players to take 2-on-2 PVP combat to the next level with Mobile Suits spanning the entire breadth of the franchise's history. MOBILE SUIT GUNDAM EXTREME VS. MAXIBOOST ON features 185 playable units from 36 different GUNDAM iterations, each with unique abilities designed to match any fan's personal playstyle. Players can choose between three different EX Burst Systems—Fighting Burst, Extend Burst and Shooting Burst—to coordinate with allies and lay waste to all that stand (or fly) in their way.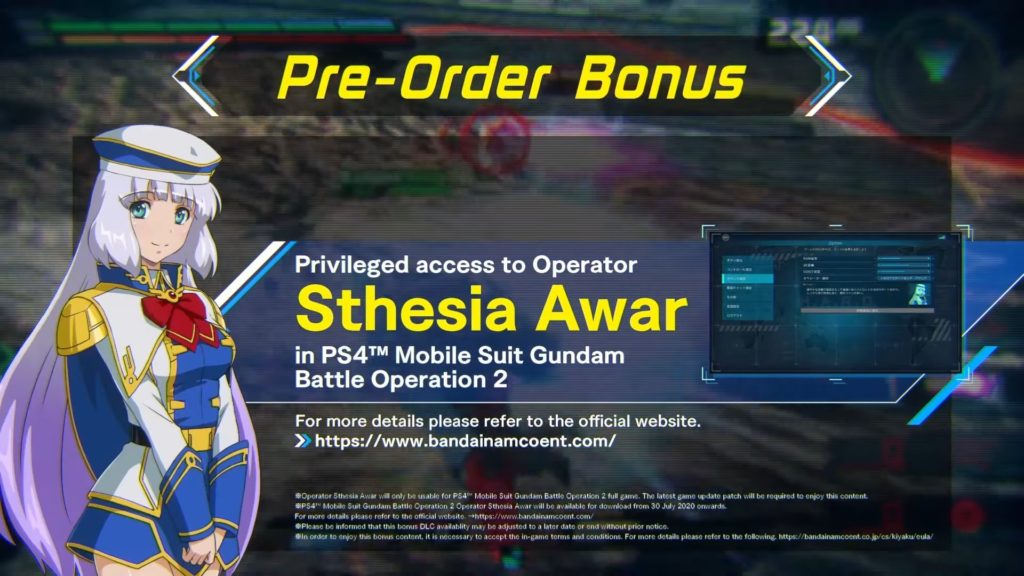 The game will be available on PlayStation 4.
Source: Press Release
Check out the Pre-Order trailer here: