In a recent magazine scan from Famitsu, Falcom has announced two new characters for upcoming The Legend of Heroes: Kuro no Kiseki. Not only that, more gameplay info and story content has been shared in these magazine scans.
New Characters and their info
The two new characters that were announced in Famitsu for Kuro no Kiseki are Quatre Salision and Risette Twinings.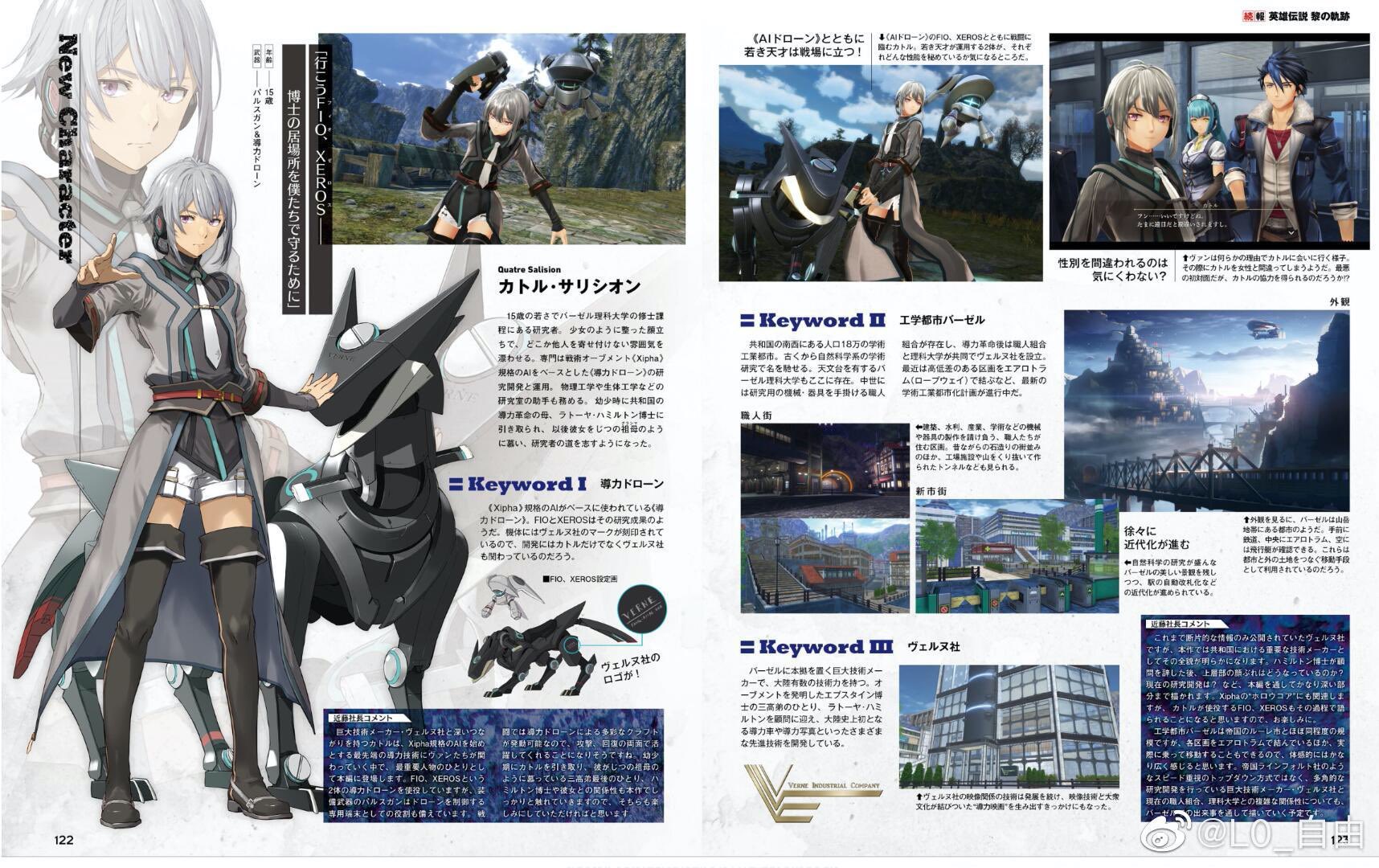 Quatre Salision is a 15 year old researcher in Clavard and works as an assistant at a physics/bio engineering laboratory and was taken in as a child by Dr. LaToya Hamilton, also known as the mother of Republic's orbal revolution. He had lived with her ever since then and it is willing to follow her footsteps. He specializes in in the research, development with operation of tactical drones based on the Xipha system. He is accompanied by his robot dog known as FIO XERNOS, a drone created by the Verne Company and uses a pulse gun and guided drones for field exploration and combat.
Risette Twinings is 20 year old cool beauty with superhuman strength. She works for MTSC, a private military company that provides security/critical operation services to other companies in various countries and employs engineers with testers to develop and research military equipment and tactics with its headquarters located in the northwestern state of Ored. She and Van Arkride work sometimes together in Calvard to test out new products developed by MTSC and Verne Company. Her main weapon of choice are pistols and gear knives.
Returning Characters expected to Comeout

Zin Vathek, Kilika Rouran, Cao Lee and Rixia Mao, characters from the previous trail series are making their return to the game. All of whom have relations to Calvard are seen together with one of the debuting characters of the game, Aaron Wei.
Gameplay info and Enviroments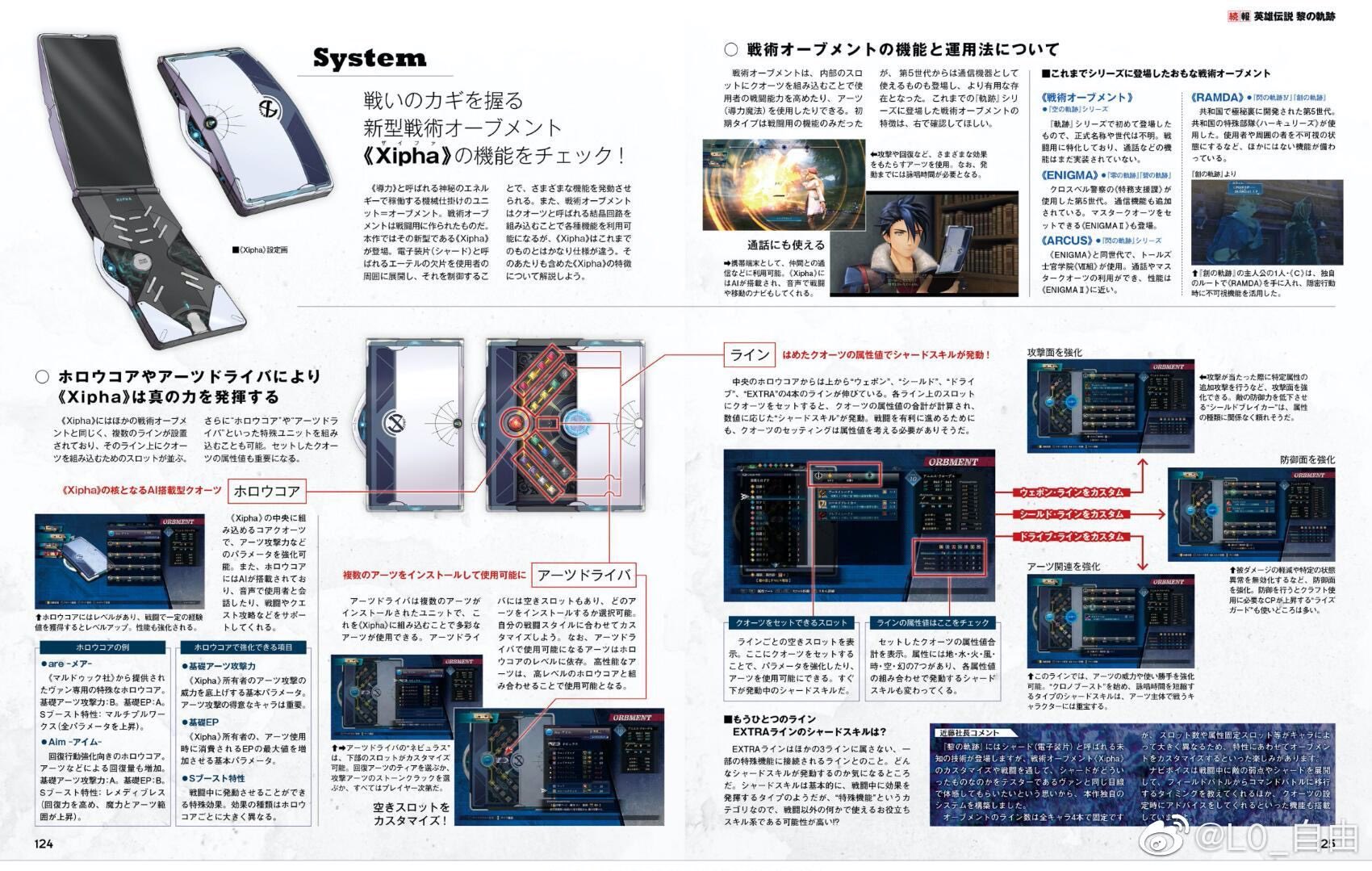 Additional combat info has been revealed also in the scans by Famitsu. Xipha, the new combat link system used, tells you enemy weaknesses and when to switch from field battle to command battle. Quartz are now split into Weapons, Shields, Drives and Extra types. Not only that, skills of characters are mostly based on the techniques and potency used in the battle in form of shards.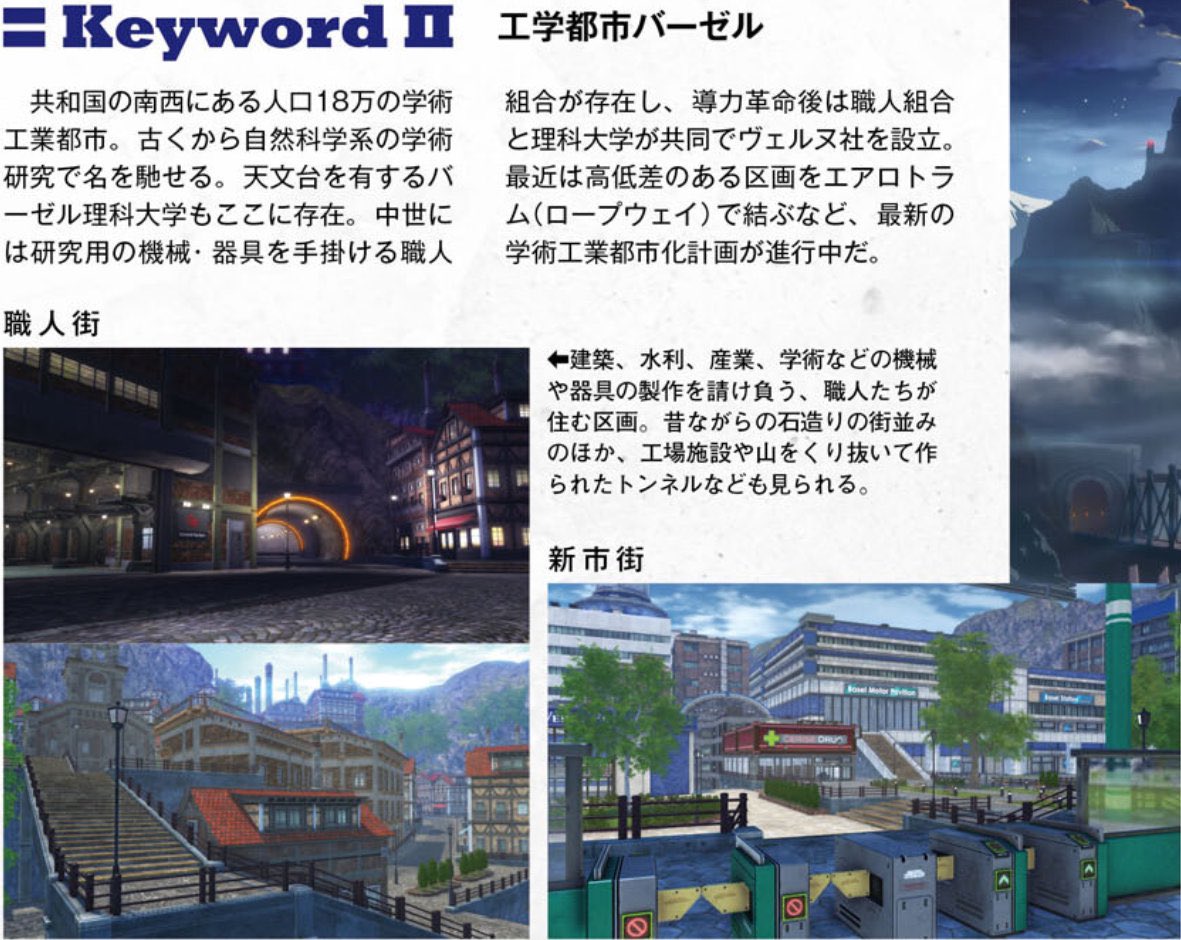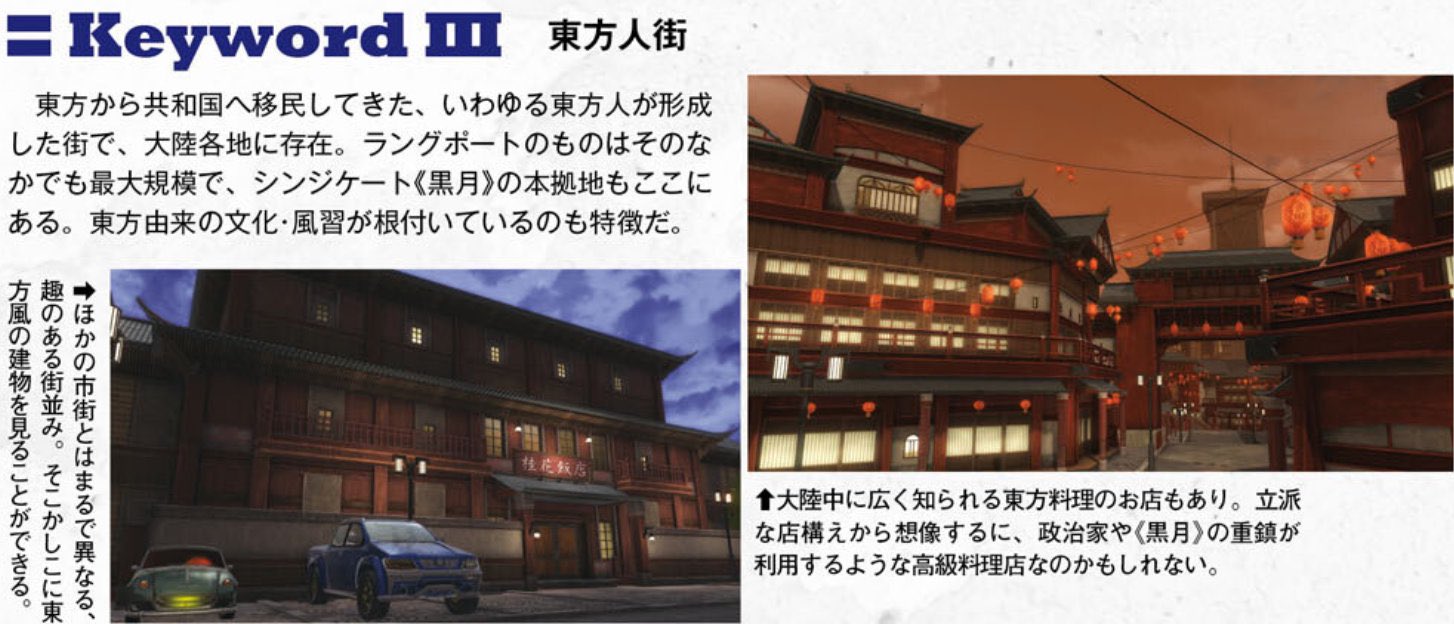 The scans show areas in the game in which players can explore and travel to get the feeling of what's in store for them in the game as well knowing the hidden mysteries behind Calvard unexpected economic growth and what dark secrets lure behind.
Kuro no Kiseki is expected to release this coming late 2021 in Japan for Playstation 4. More news about it will be announced on their main website.