Indie development studio Cybernetic Walrus has announced that their turn-based strategy deck building game, Rise of Humanity, will launch in Early Access on October 21st, 2021. The game will be available on Steam for $23.39 or €19.99 with two game modes: Story mode and Daily Challenge Mode.
In Story Mode, guide your trusty team of characters on a mission to destroy the rogue A.I.
In Daily Challenge Mode, fight in 3 different missions with 3 randomly determined heroes under battle conditions that change every day. Climb the daily and monthly leaderboards and become the champion!
Rise of Humanity is a tactical turn-based card battled with RPG elements, stunning visuals, epic human-crushing robots, nasty robot puppies and cute exploding bunnies. Take control of a loveable band of misfit heroes that survived the onslaught decades ago and help them save humankind.
Players move their characters around on a hexagonal play field using a stamina system. They are dealt a deck from a wide selection of cards they can use to attack enemies, lay traps and dodge incoming fire. On top of that, they can make use of the unlimited random side missions to improve the skill of their heroes and collect more cards for them. In the central mission hub, they can heal their heroes, buy them skills, or upgrade, merge, and remove cards from their deck.
The Early Access game will include 6 missions with text dialogue. Voice acting is planned for the full game, so players can look forwards to that when it gets its full release. 6 level environments with increasing difficulty.
"The game has a unique game mechanic and a lot of content that gives players up to hours of gameplay. In addition to that, we have a second game mode that creates three new daily missions so players can come back to practice, improve their strategy and reach a higher score every day. The scores are recorded on our leaderboards so by beating these missions, players can compete with one another and become the ultimate savior of humanity!"
– Mike Coeck, CEO of Cybernetic Walrus.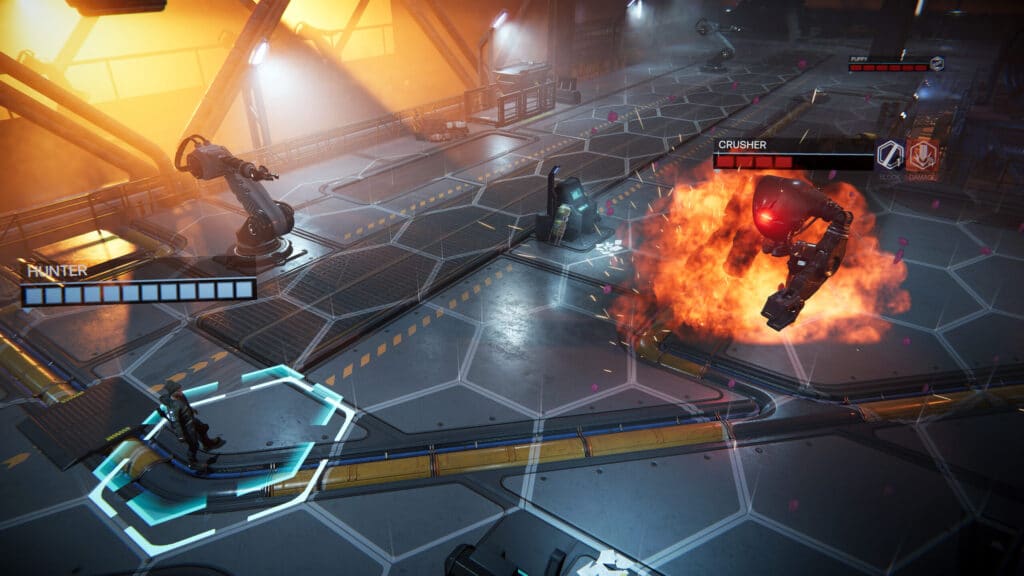 The full game is planed to launch in 2022. Two major releases are expected during Early Access, as well as regular updates with bug fixes and new content for the daily challenges developed together with the community.
For more information about the game, you can visit their Steam page, or developer's website here.