It has been almost 10 years since the Saints Row franchise released a mainline game. After mixed reactions from Saints Row 4, does the franchise really warrant a reboot?
We started in Santo Ileso, an open-world city loosely based in Las Vegas as the Boss who works for an international private military known as Marshall Defense Industries. Due to a series of unfortunate events, the Boss together with his main crew established a criminal empire to take down other factions in the city and initially just to pay their rental fee.
The Boss is joined by three unapologetically comic and memorable characters who will serve as catalysts for the perfect crime recipe; Kevin a DJ formerly from the Idols group, the gang who takes over the nightlife of the city; Neenah your getaway driver who used to be from Los Pantheros, the group who are into muscle cars; and Eli, a business entrepreneur with an MBA who also happens to be the brains of the group.
In contrast with most of the numbered series wherein you will start as an established gang leader, Saints Row 2022 is an origin story of this batch of Sants as they ascend the ranks of the criminal underworld.
From the serious story and the comic relief from the characters, it has been evident that Deep Silver retained almost all the elements that we love from the franchise. The game has also gone back to its roots of the familiar craziness and rampage that the franchise has been known for, as opposed to the rumors that they will be toning down the craziness. We can also note that Deep Silver has stepped back from realism and has fully embraced how comic the series is by incorporating cartoonish elements graphics-wise.
Customization is the heart of this game. From the tiniest details on your Boss' face up to customizing things such as underwear and accessories, Deep Silver knows how intricate gamers can be. With a total of 8 different voices to choose from, each has their own personality which will give each created character unique flavors. There are also preset choices for those who do not want to be bothered customizing. I can also note that there is a level of ease when it comes to customization as compared to some games which can be difficult to figure out, mainly because the menu and options are well thought of.
Gameplay is familiar yet redefined. After almost 12 hours of gameplay, there are multiple things to do that kept me occupied. It has kept its usual fun and chaotic side which fans of the series loved. Aside from the usual story mode and endless loitering in this open world, Saints Row also has a new mechanic called Ventures wherein you can put up crime businesses across the map. They redefined the shooting mechanics by adding elements that let you do car chase sequences in a more action-paced manner and better melee combat which added more depth to the overall game experience.
Co-op is also a wonderful addition to the franchise as you can know albeit it is only available cross-gen. Helicopter? Yes, you can fly around the city. Hoverboard? Yes, you can levitate using a hoverboard. A Five-foot plant that sings? Yep, they have it. Tons of crazy things to do and discover around the map that will surely excite adopters of this game. A lot of variation when it comes to the side quest part aside from the usual fetch quest that makes the game interesting and added a layer of engagement to your main crew as to how they came to know the Boss.
Playing the PS5 version of the game, there are a few graphic configurations present I chose from. It is unfortunate though that 60fps is only available with 1440p as 2160 only has 30fps. Although it's evident that the developers have made a significant upgrade in the graphics department from the previous one, hopefully, they will release a better graphic setting for the consoles as it is already a standard for most games nowadays to take advantage of the extra horsepower from the PS5 and Series X. Soundtrack on this game was lackluster as some music used sounded generic.
Saints Row franchise has been on a roller-coaster ride ever since Saints Row 4 was released, mainly since the game design became really confusing as to what direction the developers wanted it to go. It has gone so many changes throughout the years which some fans loved and hated. It tried to win back old fans by sticking to the old formula of lunacy, while trying to attract new generation of gamers through its relatable story. It is far from perfect and while there are minor hiccups in this game, we can assume that Deep Silver wanted to it go in a definite direction, a crime-centric game filled with comic relief and craziness.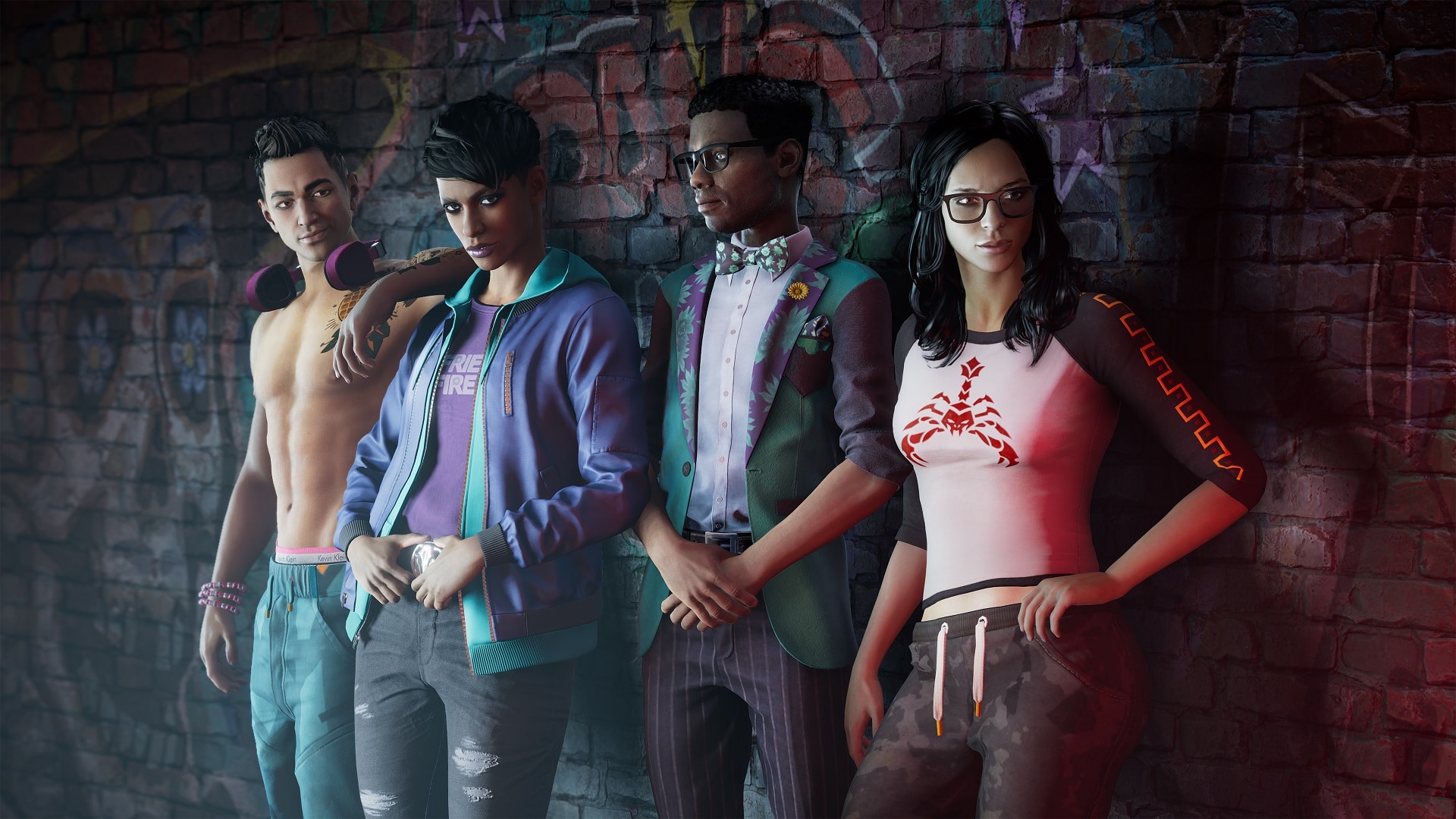 Score Definition
When the issues of a game are rolled and stomped by its greatness, then it's something to invest on if you have some spare.
Pros
Chaotic and fun
Over-the-top humor
Highly customizable characters and in-game items
Cons
Resolution not optimized for the new consoles
Minor bugs and glitches in customization mode
Poor soundtrack