Game developer Midwinter Games recently released a brand new gameplay trailer for upcoming third-person free-to-play multiplayer shooter Scavengers.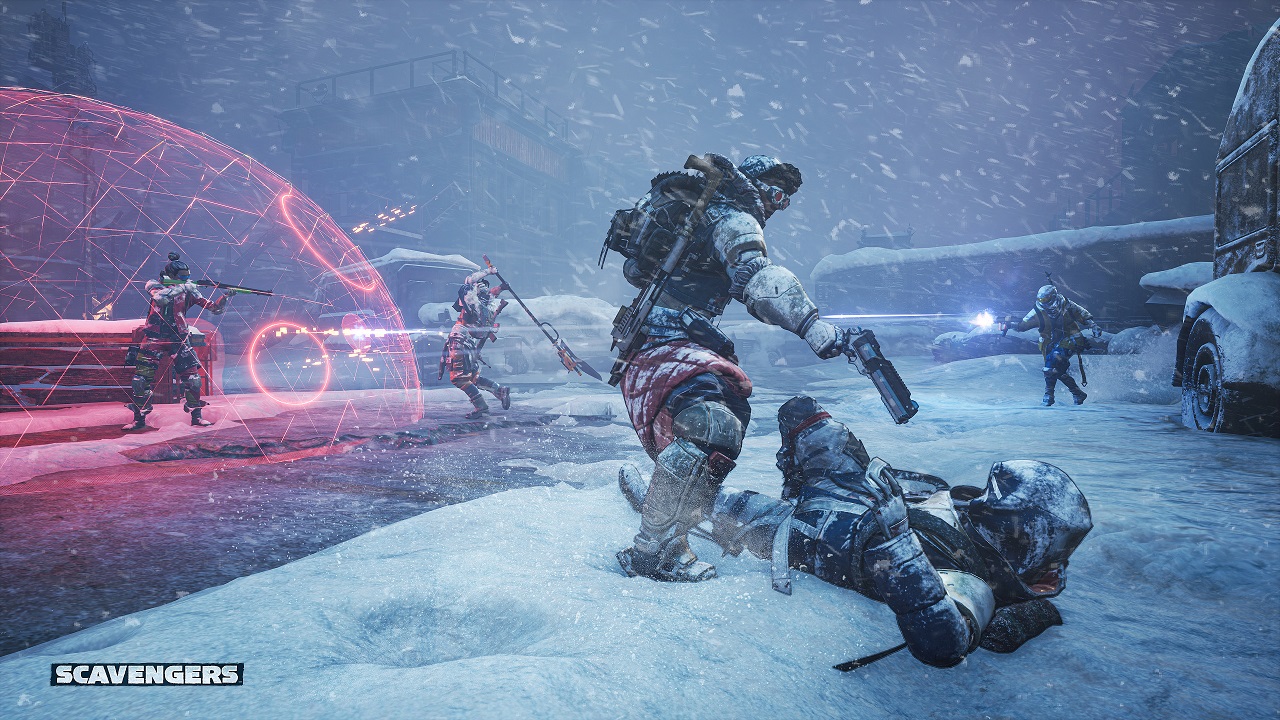 The game is a free-to-play class-based shooter where there are three teams that will fight in a deadly competition. Players will be dumped in a frozen wasteland where they have to fight against dangerous infected creatures. The main mission, however, is to defeat the other human groups and gain more data points to win.
This is a PvEvP sand-box third-person shooter that lets players collect points and try to stay alive while fighting off the infected and taking down the opposite team. They can customize their character classes and has different kinds of objectives to achieve during each match.
As the players do more matches, the more they earn skills and blueprints to upgrade their weapons and unlock more powerful ones. Each character class offers some unique abilities and skills. This allows them to choose the ones that suit their playstyle.
The developers plan to release seasonal objectives and content post-launch. Over the seasons, the map will evolve with new challenges that will demand new strategies.
Scavengers will be launched on PlayStation 4, PC, and Xbox One. No specific release date was revealed. Sign up here.
Thanks DualShockers!
Check out the trailer here: