Game company Nintendo recently showcased the full gameplay of the new characters for popular action fighting video game Super Smash Bros. Ultimate.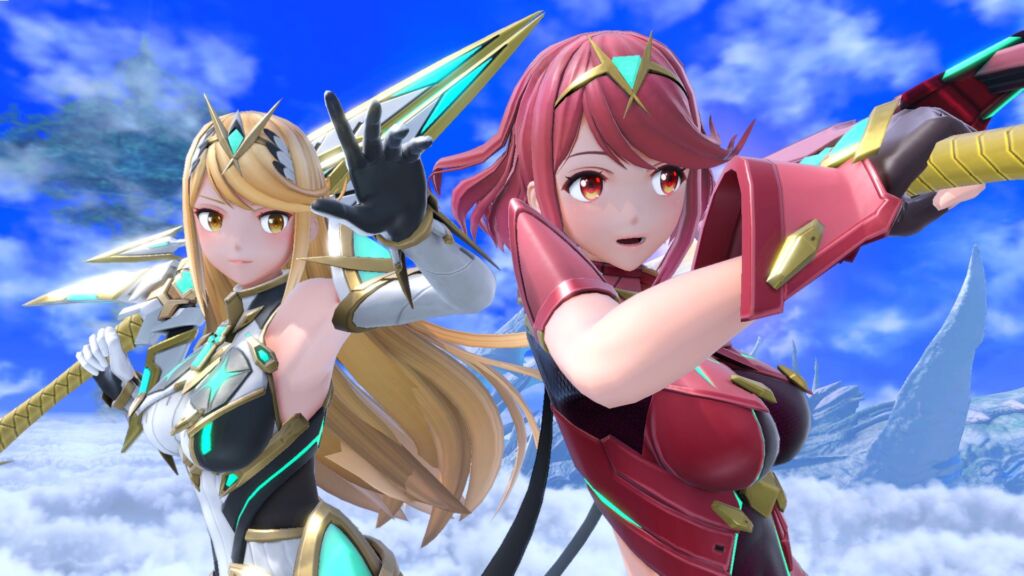 The focus on today's in-depth look video was the new characters Pyra and Mythra. Both characters are one character combined, which can switch in battles without issues or requirements. The prior personality specializes in power while the latter is more on agility.
With the Challenger Pack 9, a new stage has been introduced called the Cloud Sea of Alrest, which is all based from Xenoblade Chronicles 2. The stage is set on the Titan Azurda, the old guy that took care of Rex, Pyra and Mythra's master as his Blades.
During a match, Azurda will be swimming around and showcasing different characters from Xenoblade Chronicles 2. All of them will be familiar to any fan of the game.
There are currently three songs form XC2, but after downloading the new challenger pack, this will now become 19 tracks.
Aside from Pyra/Mythra, there are new paid Mii Fighter costumes that includes Arthur's Armor and Helm from the Ghosts 'N Goblins series, Rathalos Armor and Helm, and the Hunter Armor and Helm from Monster Hunter.
Get the Challenger Pack 9 for only $29.99 which includes other fighters as well like Min Min, Steve and Alex, Sephiroth, and two more characters.
Super Smash Bros. Ultimate is now available on Nintendo Switch.
Thanks VG247!
Here are the trailers: