Recently, Tales of Arise was released worldwide for major consoles and received plenty of positive feedback from the fandom. It was given a high rating in terms of its gameplay, engine, quality, and more and has the potential of being named "Best RPG Game of the Year". Over the past week, an interview was conducted with the head developers of the game, producer Yusuke Tomizawa and director, Hirokazu Kagawa concerning the development of the game.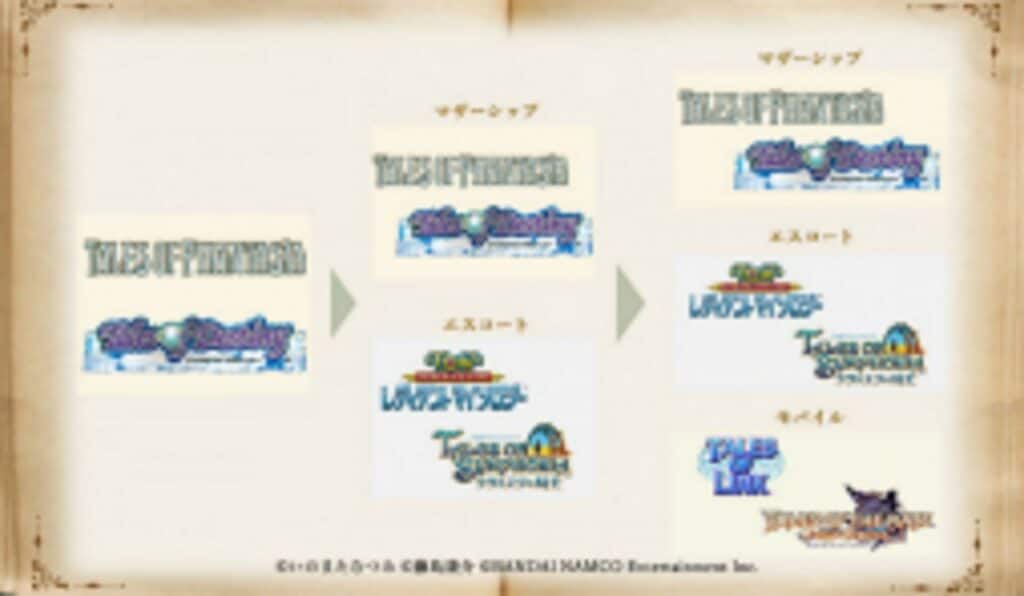 According to the heads of the game, Tales of Arise is based on the concept of "inheritance and evolution", and the atmosphere has been renewed by adding an illustration-like taste by the originally developed "Atmos Shader" to the characteristic animation-like graphics. There is. In addition, attempts different from the previous series have been made, such as the introduction of a new battle system with enhanced action and a change in the expression method of skits.
To start off with the development of the game, the developer team used various systems in making sure that they delivered a high quality JRPG for many. According to Mr. Tomizawa, "There are various reasons why I have kept you waiting, but in the early stages of development, it is time to reconsider what "Tales of-ness" is and reconstruct the concept and world view. The main reason is that I was taking it. I switched the game engine to Unreal Engine 4 and tried and errored the visuals for drawing, so it took a lot of time."
Because of the success in the development of the game, Mr.Tomizawa thanked all of the Tales of fans for their support in the series as well as their wonderful opinions and reviews that they have shared previously in other Tales of games. In his speech he said, "Thanks to all the fans, the series celebrated its 25th anniversary in December 2020. However, I don't think it's possible to continue the series for the next 10 or 20 years without doing anything. In order to continue IP for a long time and to continue to grow even bigger, we will create new challenges and something that even people who have never touched "Tales of" can pick up. With that feeling, I challenged the new work."
The changes in Tales of Arise were pre-planned properly and were given much thought by the developer team. According to Mr. Hirokazu, "Regarding the uniqueness of Tales of, the development team also went back to the starting point and reexamined the details. For example, even if you take one of the familiar recovery items in the series, "Apple Gummy" , this time, instead of implementing it without thinking "because it is a promise", after reconsidering whether it matches the world view of "Arise". It is decided by. Even in the traditional "Skit" series , characters drawn in an anime style used to have conversations, but in "Arise", 3D graphics are used to reflect the character's costumes and field time."
Another goal behind the development of the game was to approach young people who aren't into and aren't familiar with the JRPG genre. Based on what Mr. Tomizawa said, "I think that the number of young people in Japan who are not familiar with RPG experiences in consumer games is increasing, and I think that "Arise" alone will not complete the efforts. I would like to see "My First" Tales of "" that will guide the worries of sensitive times, so I would like to continue to work on this part throughout the brand." Realizing how deep his goal is made me realize that a lot of though and motivation was applied in making this fine game into fruition thus making it a huge success.
Because of the success that Tales of Arise has, the developer team has stated they will continue to work hard in the coming years for future Tales of projects such remasters, remakes and more. Based on popularity within the staff, most of what BANDAI NAMCO want to see in working on would be Tales of Symphonia as either a REMAKE or REMASTER. Given the opportunity, they want to see how far the engine of Tales of Arise can go for many and what else it can present for JRPG lovers.
Overall, I personally respect what the development team has done in contributing so much into making Tales of Arise. Like what I said in my review and demo impressions, " This game has certainly reached new heights and has created a new wave of experience for many JRPG fans." I am hoping to see if they can do more Tales of Spin-offs as well as remakes & remasters for the old series as well. Not only that, I would also like to see as well adaptations and special events that can help boost not only the game itself but also the series as well.
Tales of Arise is out worldwide for PS4, PS5, Xbox One, Xbox Series X|S and PC (via Steam). For more articles related to Tales of Arise, read here, here, here and here .