Game studio Bloober Team has recently released a 14-minute-long gameplay video of upcoming video game The Medium.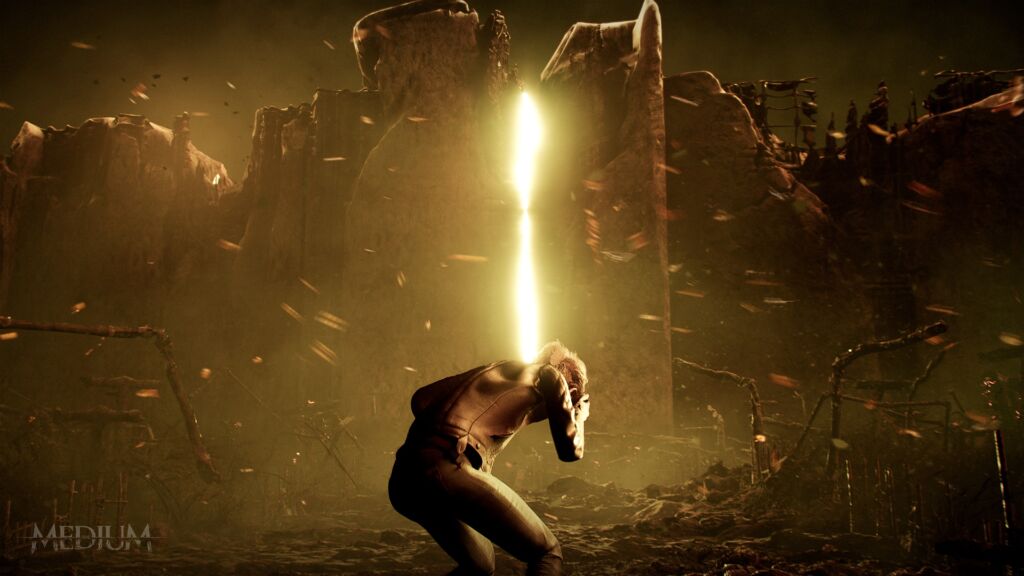 The new video gives an extended look at gameplay from the upcoming psychological horror title. It showcases the different perspectives, environments, and powers that players will get to experience when it gets released this coming January 28 on Xbox Series X/S and PC.
The video features medium Marianne exploring the real and spirit world both alternatively and simultaneously. It showcases the unique split-screen dual reality gameplay system that will offer players to play in two locations at the same time. Players will be pushed and pulled seamlessly between these two worlds with about a third of the action taking place in the real world, a third solely in the spirit world, and a third in both realms simultaneously.
Marianne has different kinds of psychic abilities that she can combine to overcome threats and obstacles in both worlds. These abilities are the protective Spirit Shield, Spirit Blast, and more. She uses these powers to unravel the mysteries of the Niwa Resort, which in turn gets her investigation take her to beyond the walls of the haunted hotel to other locations like the mysterious Old Fort.
The video also shows the first look at The Maw, the main antagonist voiced by Troy Baker and reveals one of its unique abilities. The Maw is just like Marianne who can travel between real and the spirit world, which makes it chase Marianne across both realities. The Maw can be seen in the spirit world and can easily spot the heroine, but it also means she can defend herself with the Spirit Blast. Traveling to the real world makes The Maw invisible, but also blind. This makes it rely solely on hearing to locate its prey.
The Medium is priced $49.99 at the Microsoft Store, Steam, and Epic Games Store. Get a 10 percent off discount before launch. Pre-ordering via Steam will add the original soundtrack and the digital artbook. It will launch on PC and Xbox Series X/S on January 28.
Source: Press Release
Here's the gameplay video: