Game studio Bloober Team recently released an Accolades Trailer to celebrate the success of psychological horror next-gen hit The Medium.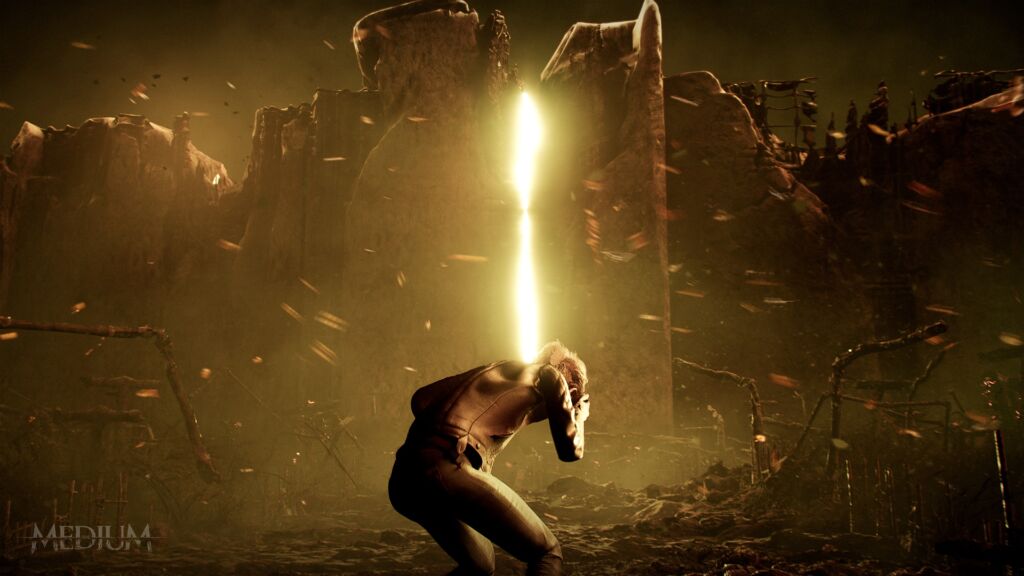 The psychological thriller launched on January 28 exclusively on Xbox Series X/S and PC via Steam, Epic Games Store, GOG, and Microsoft Store. It was met with a warm reception from critics and players alike. They praised it for its innovative dual-reality system and interesting narrative.
The new song Fade done by Akira Yamaoka, Mary Elizabeth McGlynn and Troy Baker is featured in the new accolades trailer. It is reminiscent of the popular horror game Silent Hill. It is included in the Deluxe Edition (PC only).
The Medium is a third-person psychological horror game that features an innovative dual-reality gameplay that has been patented by Bloober Team. Players will play as Marianne, a medium gifted with a number of psychic abilities, and explore the real and spirit world both alternatively and simultaneously to uncover a dark mystery masked by disturbing secrets, sinister spirits, and devious puzzles only a medium can solve.
The game is available to purchase today for $49.99 on Xbox Series X/S, and PC via Steam, Epic Games Store, GOG and the Microsoft Store.
Source: Press Release
Here's the accolades trailer: