QuakeCon kicks off today at 2 PM Eastern Time, and fans have a lot to look out for based on the released schedule. One of the surprises that popped up last week is a chance to discuss a "revitalized" Quake in a Q&A session during the event, but the unknown Quake game was dropped from the schedule as fast as it appeared.
Could the developers be hinting at a new Quake game dropping soon? The dropped schedule didn't offer many clues, but a recent listing at the Entertainment Software Rating Board's website might.
According to Video Games Chronicles, a listing for an unknown Quake game mysteriously appeared on the ESRB website.
The listing described the new Quake title as a "first-person shooter" that involved a soldier with time-traveling capabilities going from one point in time to another to fight a threat to the human race.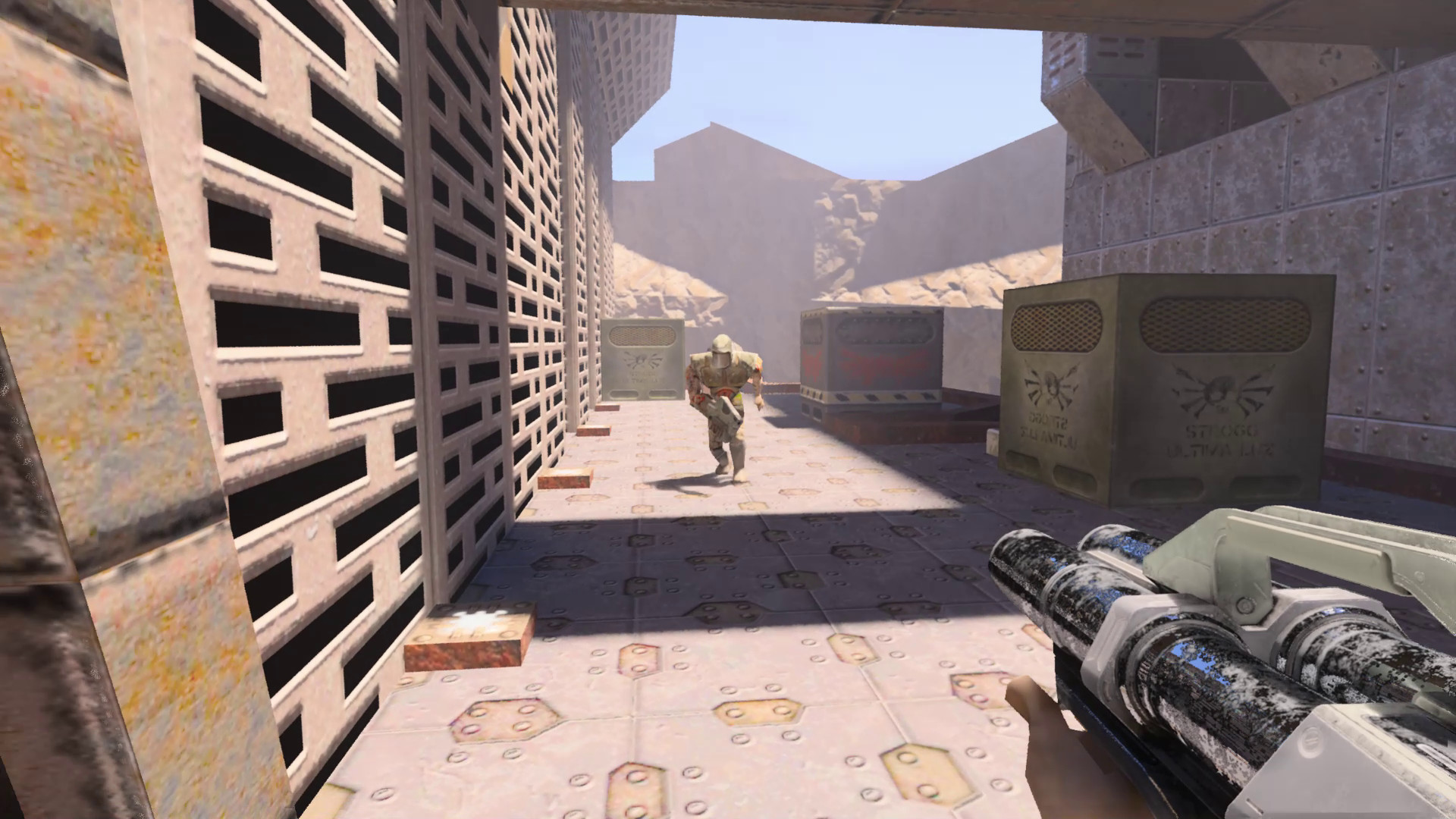 At each point, the soldier has to comb through a labyrinth of medieval castles and eliminate monsters with the arsenal at his disposal. These weapons include shotguns, grenade launchers, and the iconic nail gun. Monsters also come in various forms, like zombies, giant scorpions, and even humans, the listing said.
The listing even included a graphic description of what players can expect from the game. Animations include blood splatter and mutilation of decimated enemies into "bloody chunks."
Stay tuned for more information as it becomes available while QuakeCon kicks off this afternoon.