Publisher HandyGames and developer Uprising Studios have formally announced their new 3D single-player adventure platformer, SCARF. No release date has been specified.
You can wishlist the game right now on Steam.
Discover your true destiny as you explore beautifully crafted worlds. Although pretty, these worlds have been altered in various ways. Something or someone is hiding the truth.
What can you see on the horizon?
What will the dawn of a new day bring?
As soon as you are born into the gorgeous environments of SCARF, you are accompanied by a magical creature that has the ability to shape-shift. As a seemingly ordinary SCARF, it wraps around your small and weak avatar. It needs your help, finding its home and its mother. Your task on this odyssey is to follow the souls who stole the keys to finding the way home.
During your adventures in SCARF, you will have to solve all kinds of increasingly complex puzzles, overcome daunting obstacles and discover gorgeous new places, using interesting  mechanics.
Create a bond with the SCARF and unlock new abilities that will allow you to master exceedingly difficult platforming challenges.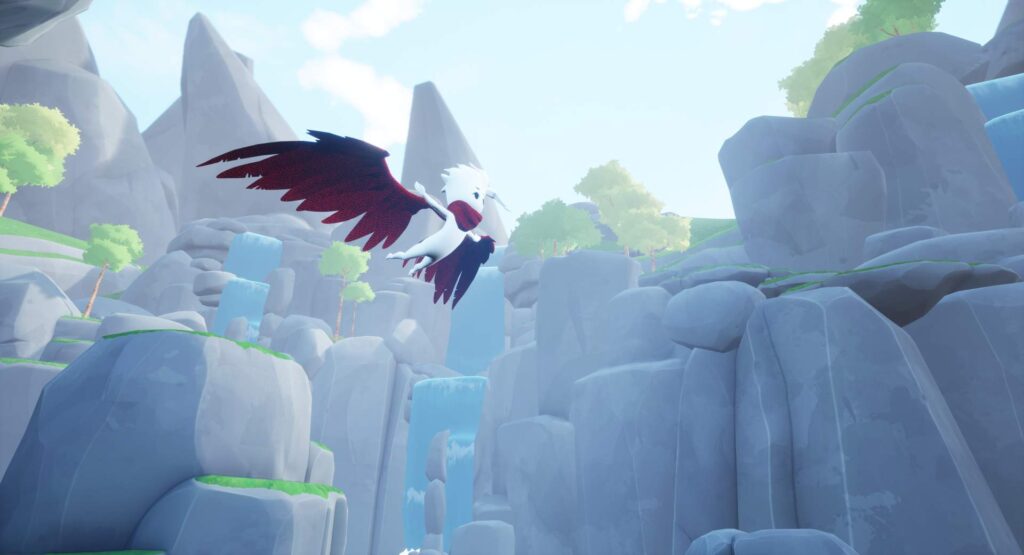 SCARF Features
Immerse yourself in a metaphorical tale without words, which reflects on what it means to be a hero. With your scarf as your only ally, your mission is to trap the rebellious souls that have created their own worlds.
Explore 3 beautiful 3D landscapes, each with its own unique mechanics. As you enter each world, your scarf will learn new abilities that will allow you to overcome the toughest challenges. Jump, glide, or slide as you discover the secrets of the Ocean, the Desert, and the Meadow.
Discover a rich mythology connected with the great issues of today: diversity, globalization, ecology, freedom. Scarf tells its story purely through images; each player must reconstruct their version of the facts by exploring the three worlds.
 Enjoy an audiovisual section that will transport you to a fantasy dimension filled with light and color. And also shadows. Scarf should be played with serene composure, savoring the beauty of each landscape.
For more information about the game, visit the developer's website here.
Source: Press Release