Overwatch is a crazy world. You already have a genetically modified gorilla, majority of your heroes being cybernetically enhanced, and now for the crazy news: we have a hamster. Yes, you read that right. The newest hero added into Overwatch's roster is a Hamster known as the Wrecking Ball.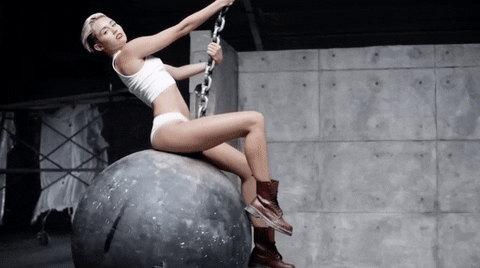 No, no, not that wrecking ball.
[youtube https://www.youtube.com/watch?v=1gDB5VMdsL8]
This is the Wrecking Ball.
[wp_ad_camp_1]
Thoughts on Wrecking Ball
Based on what I saw from Wrecking Ball, he's going to be a pain to fight in Nepal especially at the shrine. Why? His right click will allow him to attach to the post which will allow him to roll around. The faster he rolls around, the more damage he deals. It makes him an extremely defense-based hero, especially for area denial. He can pretty much push the enemy or keep them off the point even if the player playing him is brain-dead. All he has to do is use Grappling Hook (Right Click onto the column) and swing around.
In fact, to me, he's kinda like a Winston on Perma-Ult. Good thing he doesn't have a Tesla Coil gun…
Playstyle
Personally, the playstyle of Wrecking Ball reminds me much of D.VA save for the lack of spray. It doesn't have much spread damage which makes his shots more "surgical" in nature. Unlike D.Va however, he appears to have a shot limit of 80 before reloading in comparison to the former's unli-fire. His fire is a Hitscan which can be quite terrifying especially him as a tank, giving him an easy chance to shatter barriers.
His Piledriver is like a mini-Meteor Strike from Doomfist. But the problem with this move is the set-up. If there's no place to jump from, he can't use it. It also has a cooldown of 10 seconds which can be quite hard to land again.
He has a 7-second Shield known as Adaptive Shield which can be extremely useful especially upon diving. From here, I can tell he's going to work well with characters like Zarya who can grant him extra shields, Brigitte for her heals and her Rally, and Lucio for Sound Barrier and continuous heals. And if Lucio uses his Cross Fade to Speed Boost, I'm not sure if the increase in speed will boost up the damage per hit but it will increase DPS indirectly. To make matters harder, his shield increases in amount the more enemies there are. So focusing him down will take a lot of time that a Reaper, a Sombra or a Moira from his side can pick off your DPS's one by one.
His ultimate for the ultimate area denial: Mine Field. Drop it anywhere and let the enemies stumble and die.
[wp_ad_camp_1]
Effects on Meta
He's meant for area denial offense. All he has to do is roll around the point and not get off it while leaving his landmines on the ground. His shield will extend if all the enemies are on the point. He can easily get the momentum early game especially when everyone dives for the point.
Based on his movement and abilities, here are places (I think) he'll probably be really good at.
Advantage
Explanation
Nepal – Shrine
Both areas have a big column in the middle. He can just grappling hook that and roll around.
Li Jiang – Garden
Eichenwalde
Grappling hook onto payload and roll around. Keep rolling and attacking while profit.
Gibraltar
[wp_ad_camp_1]
Hero Synergies
Based on his gameplay, he's a diver and constantly moving. As a constantly moving target, he's hard to peel off unless you have really good aim as a Widowmaker, Hanzo, or Ana. But as a teammate, here are some heroes who can work with him:
| Hero | Explanation |
| --- | --- |
| Zarya | Zarya's shielding skill (E) can help shield Hammond (Wrecking Ball) when he's on Grappling Hook and if he's Adaptive Shield is on cool down. |
| Lucio | Sound Barrier keeps the shields up on Wrecking Ball. Plus, the Cross Fade (Speed Boost) will get him to the point faster plus may indirectly affect his DPS due to it being movement-related. |
| Brigitte | Her healing is target-based which grants extra armor to Wrecking Ball. Her Rally at the same time keeps healing them while aiding in area denial. |
Hero Counters
As a movement-based hero, his damage is based on rolling around like a ball. So, having a hero that can chase is good or someone who can immediately burst down enemies.
| Hero | Explanation |
| --- | --- |
| Ana | Ana's very specific. You have to land her Sleep Dart on Wrecking Ball just so your teammates can focus down. |
| Winston | His Tesla Coil doesn't really need aiming. As long as you have Wrecking Ball within range, you can electrocute him. |
| Sombra | Her hacks can slow him down and put down his shields plus limit his movement. |
| Moira | Moira's bouncing orbs can whittle away Wrecking Ball's health along with her secondary fire. Plus, her Fade allows her to step past Wrecking Ball when he's still rolling. This especially works in tight spaces where Moira has the advantage. |
| Zenyatta | Zenyatta's ultimate can shield his allies from taking damage from Wrecking Ball. But allies must focus down Wrecking Ball before anything else. |
So when is Wrecking Ball coming out?
As of now, there's no certain date. But based on the recent releases, the cute (but still an annoying hero) Wrecking Ball might be available on July 5. So, let's cross our fingers and hope for the best!
For more news about this hero, don't forget to follow their page on Facebook!