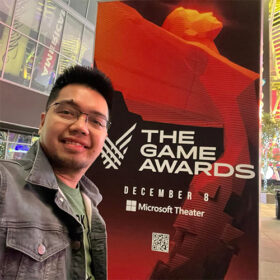 Position
Founder, Chief Editor
Deco Digital & Bevel Studios have launched a new pre-release trailer for 'Pneuma: Breath of Life' and have now unveiled...
The action-packed, voice-controlled RTS hits home, comes with free copy of Sequence There Came an Echo, the second title from...
How much of Dying Light could actually be recreated in film? This question inspired Techland and Flying Carpet Studio to...
With the upcoming release of the FINAL FANTASY® XV –EPISODE DUSCAE–demo, SQUARE ENIX® today released new screenshots featuring the expansive...
CoderChild announces that Zombie Incident arrives to Europe on February 26th, 2015 to the European Nintendo 3DS eShop. Game description...
Tap Your Way Through Dangerous Lands In Action-Packed RPG! Independent games developer and publisher VaragtP Studios is proud to announce...
Explore a Randomly Generated Dungeon by Possessing the Bodies of Your Enemies Kitsune Games (www.kitsunegames.com ) announced today the open...
Mobile game developer Happy Labs is pleased to announce that Happy Pet Story, a delightful pet and home simulation game...