Sledgehammer Games has officially announced the Call of Duty Vanguard console preloading and file size.
The launch of Call of Duty Vanguard is near and it is time for players to prepare for its big download. Preload is happening tomorrow, October 28, 2021 and here the official file download sizes and schedules for each console.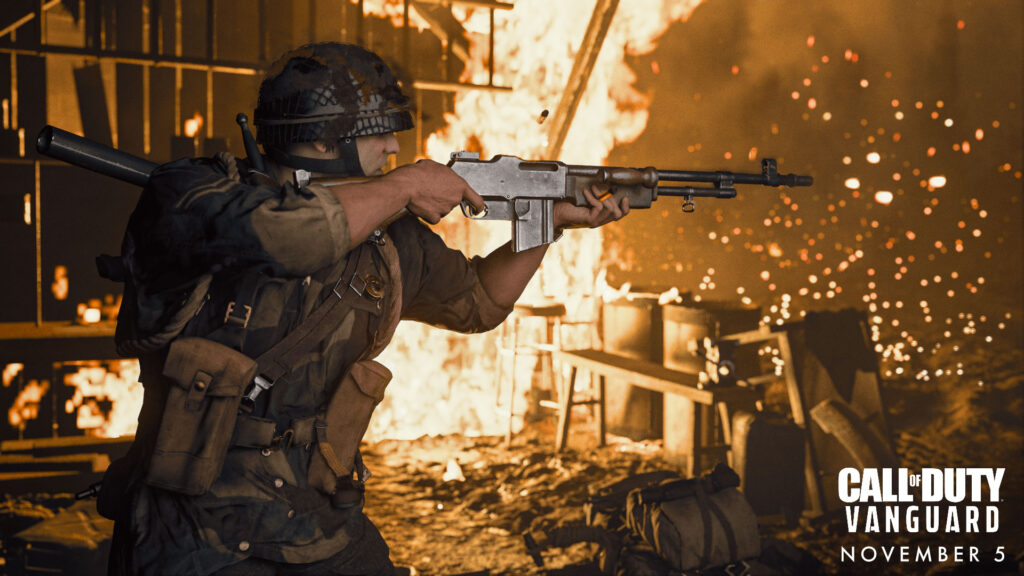 Players who have preordered the game digitally are the only ones who can preload it in order to be ready for launch. PS4 and PS5 owners can starting preloading on October 28, 2021 at 9 PM PT in North and South America. All other countries can preload the game on October 29, 2021 at midnight local time.
Xbox One and Xbox Series X/S owners can preload the game starting October 28, 2021 at 9 PM PT despite the territory they reside on.
Players who are having trouble downloading the digital version of the game during the preload period can go to their platform's first-party store and just follow the steps to start. Also make sure that the console's firmware is updated to the latest.
The Day One file sizes and required space are not that big compared to what is to be expected. With the help of the new on-demand streaming tech, the install size on launch has been significantly lowered. It is up to 30 to 50 percent of a file size different on next-gen console and PC compared to previous titles.
These are the file sizes needed to install the game:
PS5: 64.13 GB Download and 89.84 GB Required Space
PS4: 54.65 GB Download and 93.12 GB Required Space
Xbox Series X/S: 61 GB Download and 61 GB Required Space
Xbox One: 56.6 GB Download and 56.6 GB Required Space
PC details will be coming later on. PC players can preload the game starting November 2, 2021. More details will be revealed later, which will include PC specs for minimum, recommended, competitive, and Ultra 4K play.
Call of Duty Vanguard launches November 5, 2021 on PC, PS4, PS5, Xbox One, and Xbox Series X/S.