Today, Activision and Sledgehammer just revealed an in-depth look at the Call of Duty Vanguard mulitplayer.
As PlayStation players expect the multiplayer beta to officially start later this week, Sledgehammer took the chance to dive in deep to show the players what's to come for Vanguard's multiplayer mode.
Check the Worldwide Multiplayer reveal below:
Players will play in 20 different multiplayer locations spanning across all theaters of war in World War II, with 16 of them as the core maps. Plus, it's also revealed that there's a whole new feature that will let players choose their preferred "combat pacing" from the classic 6 versus 6 mode called Tactical, and with Assault having 20 to 48 players in a match, and Blitz for high action lobbies.
Modes will still include the Call of Duty staples such as Kill Confirmed, Team Deathmatch, Domination, and Search & Destroy. In addition to the list of game modes are the brand new Patrol (a constant moving Hardpoint) and Champion Hill (a round-robin King of the Hill).
Furthermore, the Gunsmith will now be unrestricted, allowing players to have up to 10 attachments on certain weapons, making weapon customization more in-depth than it ever was.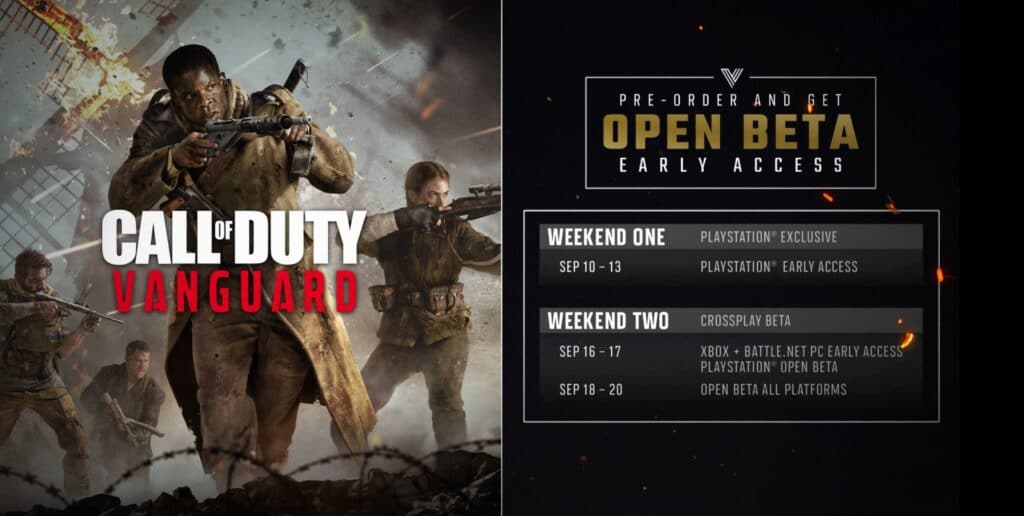 Those who pre-ordered Call of Duty Vanguard on PlayStation will get early access to the open beta this September 10 to September 13. While the early crossplay open beta will officially start across all platforms from September 16 to September 17 with the actual open beta to begin on September 18 to September 20.