Personally, it's hard to think about Media Molecule without pairing their name with creativity. Their past games are filled with colorful aesthetics and gameplay that's a total recall of one's childhood. Who could ever forget Sackboy and his adventures in Little Big Planet? Or you, the player, as the god-like being on Tearaway? Their games lineup feels like a hazy memory from before waking up, an epic while sleeping, like scenes from your dreams. That's what Dreams is aiming its players to do – to create experiences and share them with others.
It's difficult to call Dreams a 'game', as it's more of a game creation software made by Media Molecule not just for game developers, but for everyone (with patience and willingness to learn). With the release of this latest IP, creating video games is as accessible as ever.
However, that doesn't mean anyone can just go ahead and make their little dream adventure. Everyone still needs to learn the ropes. Especially newbies to the game-making industry (including myself). It's a good thing there is tutorial from beginners to masterclass levels are available right from the get-go.
Media Molecule has implemented a simple yet deep creation tool that can be used by the DualShock 4 alone, or via two PlayStation Move controllers (plus PS4 camera) combo. Moving along with your controller is a customizable imp on-screen, which acts as your cursor.
There are two major modes to enjoy in Dreams. Dream Surfing is where you can play content from other players like you. Then, there's Dream Shaping where you get to create games so others can play them, too.
Dream Surfing
In Dream Surfing you can explore lots of crazy and cool ideas from different creators worldwide, but you should go for the games made by Media Molecule themselves first. Their games feature short but unique experiences that can even give you an existential crisis. Say hello to "Please Hug Me", where you play as a red cube trying to get a single hug from cone people.
The best way to experience Dreams, however, is to play another one of Media Molecule's very own "Art's Dream". It's a story-based adventure where you play as a bass player, either of two stuffed animals and robots. This dream has different types of gameplay depending on the level, beautiful music, and phenomenal voice acting. During your playthrough, you can pop bubbles that unlock resources for you to use in your own creations.
It's safe to say that currently, "Art's Dream" is the best tech demo Dreams currently has. It's proof of how Dreams can be an engine to create full-length games.
In Dream Surfing, you can also give constructive criticisms and detailed bug reports to encourage other creators to polish their games. You can also either block them, give them a thumbs up, or follow them so you'd get notifications every time they've uploaded a new project.
Dream Shaping
Dream Shaping is where the software shows its real power. You can create your masterpieces in here from scratch, or open up the search menu and grab pieces made by other creators and create a scene. You can even compose music, or just sculpt whatever you want – imagination's the limit. One catch though, you have to be careful the thermometers don't get too hot for your game to run smoothly.
It's also in Dream Shaping where you expand what kind of creator you are. Good at sculpting? Then make art with Dreams' wide array of sculpting tools. Feel like you're better at voice acting? You can record yourself and submit to the Dreamiverse for everyone to hear and use your voice in their creations.
There's so much you can do here, imagination's literally the limit! Just be sure to charge your controller of choice. There's so much to learn, and taking things slowly is the best way to do it. Fortunately, there are Imp Quests that takes you on a step-by-step tutorial on the basics. And knowing the basics is enough to create a short, simple game. This is how yours truly remixed and made a Sonic playground (classic Sonic character model with animations and moves by user juan_genial9743).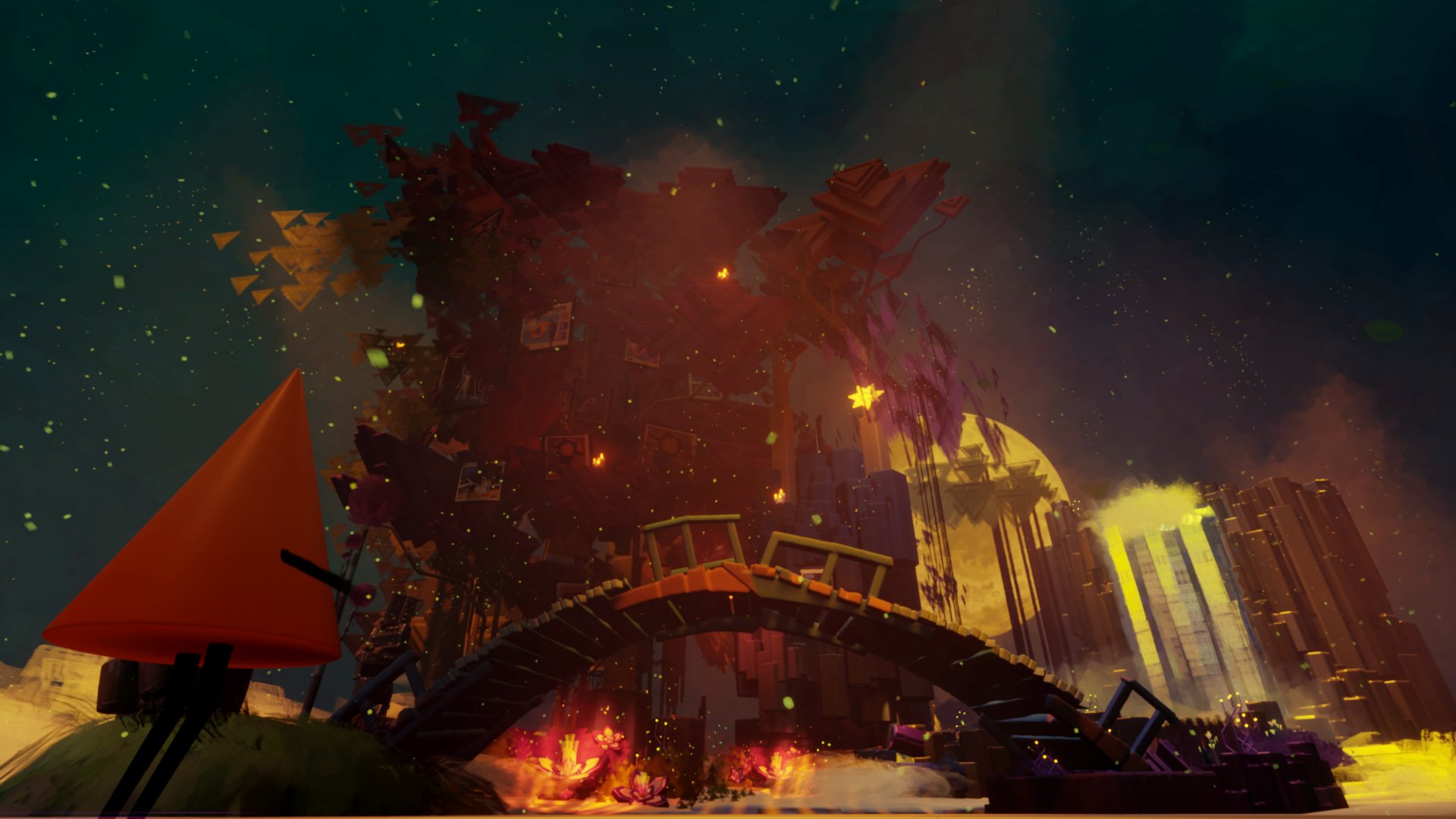 You're also given your own, personal hub called Homespace. It's basically a blank environment where you can just go ahead and put in all the resources you've gathered so far. It's the perfect place to experiment.
Dreams also analyzes your interaction with the game and attaches your lifetime activity and current passion on your profile depending on the results. They call this your six different types of 'Aura', which are self-explanatory: play, design, art, animation, audio, and curation.
It's crazy to think that everything you see and hear in Dreams is made from scratch, entirely by the software's engine. Now imagine if a full-fledged video game dev team actually spends time to make a game here. The possibilities? Limitless.
Media Molecule has outdone themselves yet again. Also, PSVR support for the game is also coming – will update this review when that releases. Stay tuned.
Score Definition
Almost perfect if not for the nitty-gritty. If it's quite there but not enough to push the boundaries, it's still an awesome game.
Pros
Deep but accessible creation tools
Community creations are awesome
Limitless possibilities
Helpful tutorials
Cons
Curation needs improvement. Some interesting creations get buried.
Needs patience when creating games (which a lot of people don't have)