Techland today announces a change of Dying Light 2 Stay Human's release date to February 4th, 2022. Pawel Marchewka, CEO of Techland, shares a message with players about the delay, and new release date, and the decision to change it.
See below for the full statement: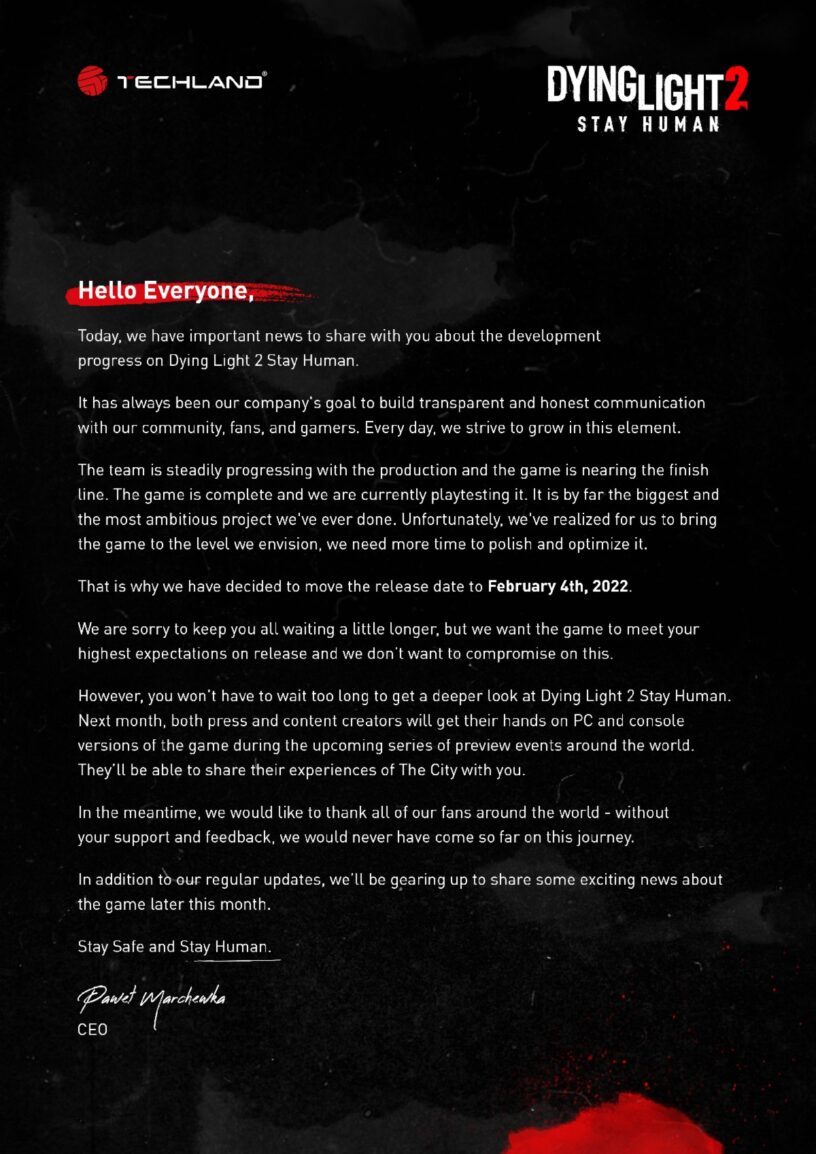 We've been hit with a lot of delays recently, and for Techland wanting to ensure the level of quality Dying Light 2 Stay Human is within expectation is a good move. It's better to release a game in a polished state than with a myriad of bugs.
Dying Light 2 Stay Human will now launch on PS5, PS4, Xbox One, Xbox Series X|S, and PC next year in 2022.