Ubisoft Forward ended just moments ago, and we can't wait to share with you our experiences and highlights of the event. We got several games lined up and even a movie to look forward to within the year and the next. So if you've been looking for the best highlights that Ubisoft Forward had to offer, here's your list!
---
Far Cry 6
A bigger and more massive open world is in the horizon for us to explore! Get ready to dive into the country of Yara as you play as a rebel fighter, Dani Rojas, on his/her way to topple a cruel dictator controlling the country with an iron fist. You can choose your character's gender, customize their weapons, and pick who you want to go with you.
In Ubisoft Forward, they released a new trailer that puts us face-to-face with the game's primary villain, Anton Castillo, who is played by non other than Giancarlo Esposito. You may have seen him play his role on Breaking Bad as Gustavo Fring. And much like the list of charming villains in the previous Far Cry games, Esposito plays his role well wonderfully.
As a developer of the game notes, Far Cry's trend of charismatic villains comes from the desire of encapsulating the unknown. Having someone charming sit across the table from you when you have no idea of just how cruel a man he really is. And it seems that Anton Castillo, will be the latest of the lovable Far Cry villains to join the family.
Even more, there's an expansion coming up which will allow you to play your favorite villain from the previous three installments! Not much was revealed on this. But it seems that will be able to put our boots on the bad guys with all the charm they hold.
Coming out this October 7th!
RockSmith+
Ever had a hard time learning guitar? Maybe you haven't heard, but there's a way to learn and have fun at the same time! RockSmith+ is a subscription service that offers the best way to learn a guitar real time and at your own pace.
Simply plug in your electric guitar, and you'll have RockSmith+ helping you play your favorite songs. Having difficulties? The community around will also help you by providing useful tutorials and tricks to help you master particularly difficult and challenging parts.
Sign up for beta is available right now.
Rainbow Six Extraction
What we once thought was a zombie apocalypse turns out to be an alien invasion. Extraction, formerly known as Quarantine, will be coming in 2021 as a three player cooperative PVE that will pit you against monsters from beyond our world.
With a team carried over from Siege, your their arsenal to carve a path to your objectives as you fight through a good variety of enemies at risk of your operators getting captured. Extraction, unlike Siege, will have crossplay enabled on all platforms that will allow players to connect with their friends regardless of what they play on. Whether or not Ubisoft will give players the ability to choose data centers is still a mystery though.
Coming sometime this 2021
Avatar: Frontiers of Pandora
It's been more than two decades since the movie came out and it seems that Avatar is making a return, this time as a first person action adventure game developed by Massive Entertainment. Not much gameplay was revealed during Ubisoft Forward, but a lot of fans were excited to have this coming up.
While we do not have an exact date for Frontiers of Pandora, we have gotten the announcement that it will be coming up sometime next year.
Coming in 2022
Mario + Rabbids: Spark of Hope
A bit wackier than most on this list, we have Mario + Rabbids: Spark of Hope has Mario and the crazy Rabbids teaming up to fight an alien invasion seemingly led by a giant alien Squid. Build your dream team as you explore, platform and fight enemies in this wacky Nintendo Exclusive.
There isn't an official announcement yet, but it is confirmed to be releasing sometime next year.
Coming sometime 2022
Riders Republic
Ever want a game where you can explore, do stunts, and just hang out with your friends? Riders Republic will give you that sensation of freedom and excitement as you meet new people, traverse daring environments, do stunts, and hang out with your pals in Riders Republic.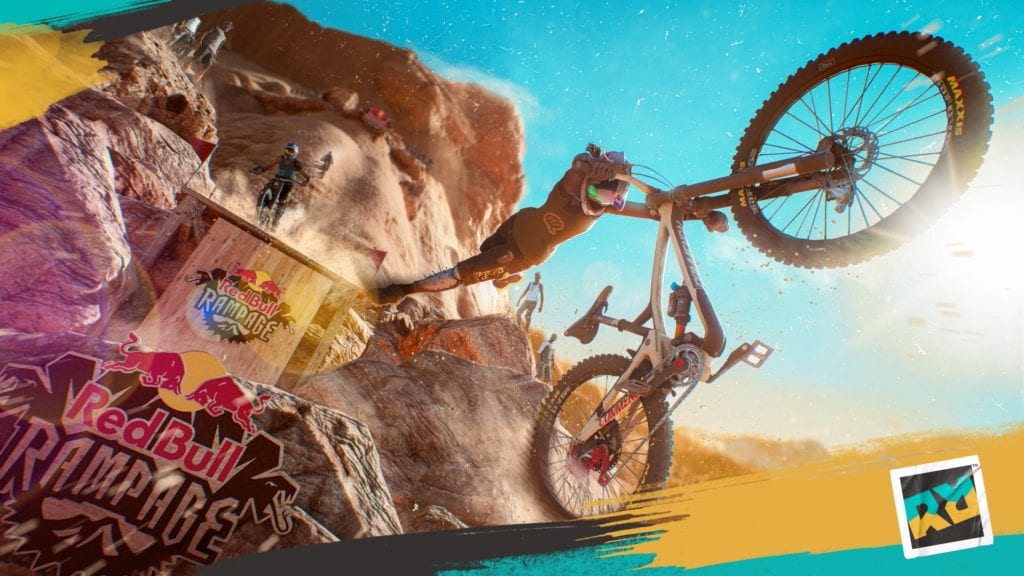 There isn't a specific release date for Riders Republic, but we do know it's coming up sometime this year.
Coming out this 2021
---
And here's our highlights for Ubisoft Forward! We hope you enjoy this games coming up this year and the next. And for more news on what's coming from Ubisoft, be sure to stay with us here in Sirus Gaming.