Game developer Counterplay Games and publisher Gearbox Publishing recently revealed a new Combat Trailer for upcoming action "slash" looter video game Godfall.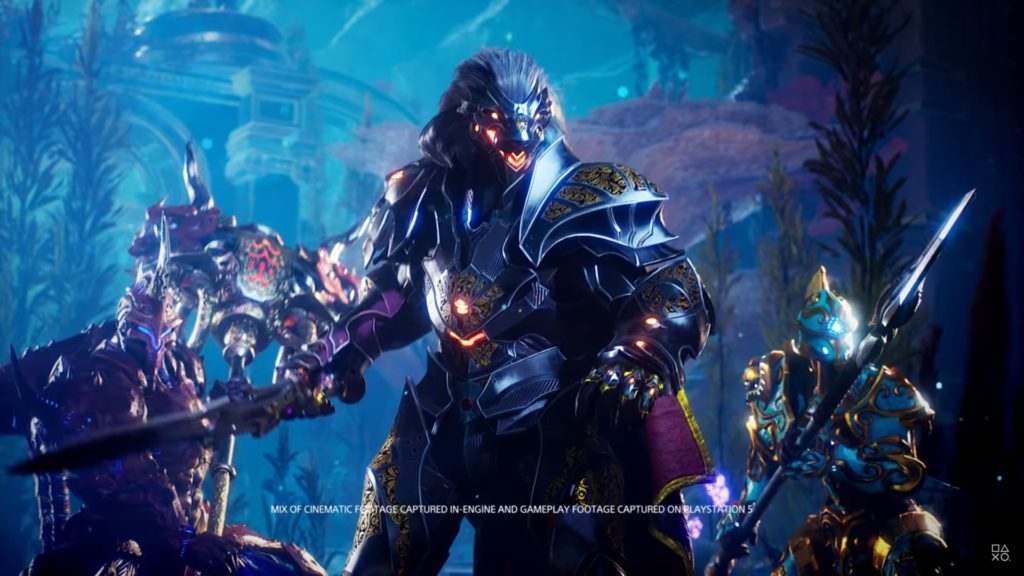 The new combat trailer is two minutes long filled with action-packed gameplay. It mainly showcases how players can dominate the battlefield, exploit weakpoints, and slay with friends. The weapons being focused on are the warhammer, lance/spear, and the sword and shield. It also shows the abilities that each class can use during combat.
Here's the video description:
Exploit weakpoints, slay with friends, and dominate the battlefield in Godfall on PlayStation 5 this Holiday 2020.

Aperion is on the precipice of ruin. You are the last of the Valorian knights, god-like warriors able to equip Valorplates, legendary armor sets that transform wielders into unstoppable masters of melee combat. Tear through foes as you climb through the elemental realms and challenge the mad god, Macros who awaits you at the top. Ascend in Godfall, the first-of-its-kind, looter-slasher, melee action-RPG.
According to the Epic Games Store, the standard version of the game on PC will be $53.99, Deluxe Edition for $70.99, and the Godfall Ascended Edition for only $79.99.
Godfall wil launch this coming holiday 2020 on PlayStation 5 and PC.
Check out the combat trailer here: